CT Appalachian Trail to Bull's Bridge
Full Day Hike DATE: 05/07/2023 - 05/07/2023
Trip/Event Location: Sherman, CT

Trip Leader(s): richardc
Max # People: 20
Trip Guiding / Event Fee: No, I will not be asking participants for money
Difficulty Level: Moderate
Join us the first Sunday in May for a moderate there-and-back-again 7 mile hike via the Appalachian Trail in western CT. We'll hike near the western border of CT up and over a well forested ridge,
...
Driving directions to the location and spot to meet at:
From points west in NY state, take NY State Route 22 to State Route 55 in Wingdale and head east on Route 55 to the CT state line. The AT trailhead parking area will be on the right just after crossing the state line.
From points in CT take US 7 in western CT to Gaylordsville and turn west onto State Route 55. The AT trailhead parking area will be on the left approximately two miles from the junction of US 7 and Route 55.
Google Map link to AT trailhead parking area: https://maps.google.com/maps?daddr=41.64459,-73.51914&hl=en&sll=41.644677,-73.518695&sspn=0.001792,0.004128&t=h&mra=mift&mrsp=1&sz=19&z=19 .
Trip Report/Photos
This was a joint hike with Sundance Outdoor Adventure Society, an NYC-based LGBT outdoors group. I met the Sundance guys at the Harlem Valley-Wingdale, NY train station near the trailhead. Most of the guys were drivers but a couple had taken the train from Manhattan. So we shuttled over to the AT trailhead just over the CT state line and met the five Gay Outdoors guys. Beautiful weather the whole day and the first part wasn't even that muddy despite recent rain. We soon crossed Route 55 and begun our trek up Ten Mile Hill. For one of the Sundance guys recently from Kansas, this was his first experience with any section of the AT. We made it over the hill and reached Ten Mile River. Following along that tributary we soon reached where it flowed into the Housatonic River, which rushes impressively downstream this time of year. We were at the foot of the Iron Bridge for hikers and took some group photos. After the bridge the AT follows along the Housatonic. We saw some white water kayakers swirling by. Then we reached the road that leads to Bulls Bridge, but initially just crossed one concrete bridge to get to the river island where we had lunch. A few stayed on the wooden platform overlooking the river but most wandered down to a spot where the narrow rapids rushed by. After lunch we crossed the one-lane covered Bulls Bridge before turning around and checking out the dam just a short distance upstream. On our way back we mostly retraced our route and wound up going back over Ten Mile Hill, but this time in the steeper direction. Everyone seemed to really appreciate the day's hike where the reward was an impressive river experience instead of the typical summit destination.
There are 10 photos in Album (Note: Move mouse pointer over larger pic and click on NEXT for better viewing)
Members That Participated
sustaining member
richardc
Outdoor Fitness Level: Moderate
Danbury, CT
United States
Online Status: OFFLINE
Last Login: 11/27/2023 11:45 AM
Member Since: 08/14/2004
guest member
Kingston5
Outdoor Fitness Level: Moderate to Strenuous
Newtown , CT
United States
Online Status: OFFLINE
Last Login: 08/31/2023 02:30 PM
Member Since: 02/18/2023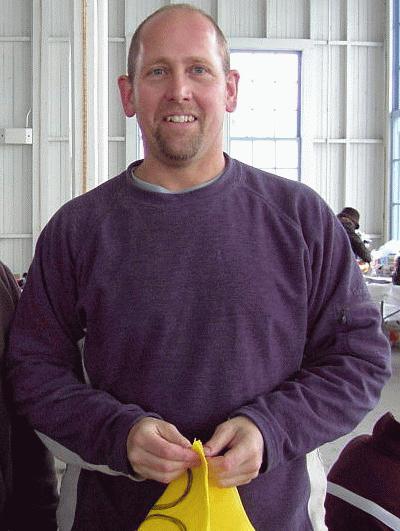 sustaining member
Delfino
Outdoor Fitness Level: Moderate to Strenuous
West Haven, CT
United States
Online Status: OFFLINE
Last Login: 09/27/2023 10:12 PM
Member Since: 08/27/2007
billy3000
Outdoor Fitness Level: Moderate to Strenuous
NY, NY
United States
Online Status: OFFLINE
Last Login: 06/18/2023 08:34 PM
Member Since: 03/19/2023
guest member
zubkoff2
Outdoor Fitness Level: Moderate
Danbury, CT
United States
Online Status: OFFLINE
Last Login: 11/03/2023 02:12 PM
Member Since: 04/24/2023
dave0729
Outdoor Fitness Level: Moderate to Strenuous
Bolton, CT
United States
Online Status: OFFLINE
Last Login: 10/27/2023 02:18 PM
Member Since: 06/24/2007
dreamer
Outdoor Fitness Level: Easy to Moderate
Bolton, CT
United States
Online Status: OFFLINE
Last Login: 04/26/2023 09:04 PM
Member Since: 05/04/2014
<