Lower Greeley Pond in Waterville Valley
Half Day Hike DATE: 07/26/2022 - 07/26/2022
Trip/Event Location: Waterville Valley, NH

Trip Leader(s): jkelaghan
Max # People: 10
Trip Guiding / Event Fee: No, I will not be asking participants for money
Difficulty Level: Easy to Moderate
Join me on this moderate hike to lower Greeley Pond from Waterville Valley. The hike is 6.8 miles round trip with 800 feet of elevation gain. The round trip should take about 3 hours for
...
Driving directions to the location and spot to meet at:
We will meet at Depot Camp Parking Lot in Waterville Valley. NOTE that this is a National Forest Service parking lot with a daily fee ($5) if you do not have an annual pass.
From Exit 28 on Interstate-93 go east on NH-49 (toward Campton/Waterville Valley) for 10.2 miles. Turn left on Tripoli Road and go 1.2 miles to a slight right turn to continue on Tripoli Road (NOTE: do not go straight at this intersection - that takes you to the ski area). Go 0.6 miles to first intersection (West Brook Road, but there might not be a sign). Turn right, cross bridge and take immediate left turn into Depot Camp Parking Lot.
Trip Report/Photos
- The Trip Has No Report -
- The Trip Has No Photos -
Members That Participated
jkelaghan
Outdoor Fitness Level: Moderate
Plymouth, NH
United States
Online Status: OFFLINE
Last Login: 08/07/2022 07:07 AM
Member Since: 10/02/2002
SEBill
Outdoor Fitness Level: Moderate
Boston, MA
United States
Online Status: OFFLINE
Last Login: 08/15/2022 07:35 AM
Member Since: 07/16/2021
SEALI
Outdoor Fitness Level: Moderate
Boston, MA
United States
Online Status: OFFLINE
Last Login: 07/28/2022 07:10 PM
Member Since: 07/22/2021
sustaining member
rolshausenii
Outdoor Fitness Level: Moderate to Strenuous
Cambridge, MA
United States
Online Status: OFFLINE
Last Login: 08/01/2022 05:18 PM
Member Since: 06/30/2019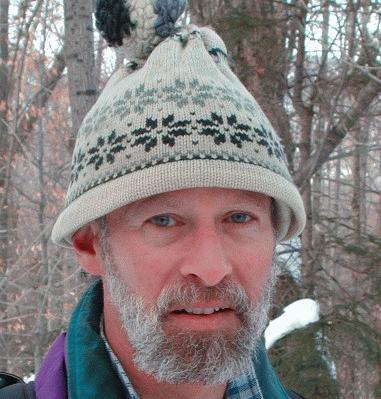 guest member
LewLasher
Outdoor Fitness Level: Moderate to Strenuous
Cambridge, MA
United States
Online Status: OFFLINE
Last Login: 08/08/2022 08:18 AM
Member Since: 10/30/2001
tdefauw
Outdoor Fitness Level: Moderate to Strenuous
Plymouth, NH
United States
Online Status: OFFLINE
Last Login: 07/30/2022 03:46 PM
Member Since: 10/30/2001
<