Stage Island and Hellcat Boardwalk Trails
Nature Walk DATE: 04/09/2022 - 04/09/2022
Trip/Event Location: Newburyport, MA

Trip Leader(s): Russell
Max # People: 8
Trip Guiding / Event Fee: No, I will not be asking participants for money
Difficulty Level: Easy
Two short walks on Plum Island. First, a 3.4 mile loop starting in Sandy Point State Reservation that follows along the beach, crosses over to Stage Island, and then back along Plum Island Sound to
...
Driving directions to the location and spot to meet at:
From Interstate 95 take exit 57 and travel east on Route 113, then continue straight onto Route 1A south to the intersection with Rolfe's Lane for a total of 3.5 miles. Turn left onto Rolfe's Lane and travel 0.5 miles to its end. Turn right onto the Plum Island Turnpike and travel 2.0 miles crossing the Sgt. Donald Wilkinson Bridge to Plum Island. Take your first right onto Sunset Drive and travel 0.5 miles to the refuge entrance.
Trip Report/Photos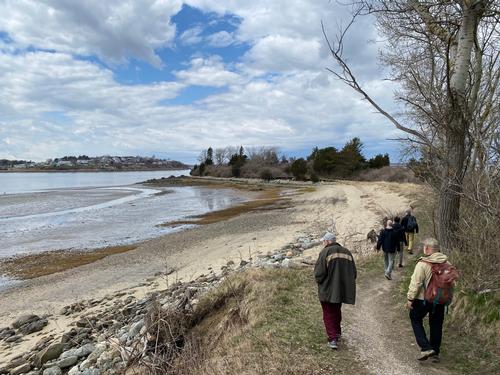 When I say the weather could have been worse, I mean it.
We experienced a short period of light rain on the boardwalk trail and some nice warming sun peeking through the clouds on Stage Island. After exiting the refuge, several of had lunch at Mad Martha's Cafe. Later, three of us were near to or at the Visitor's Center during the hail and rain storm.
Thanks to all who joined this nature walk.
-Russell
There are 6 photos in Album (Note: Move mouse pointer over larger pic and click on NEXT for better viewing)
Members That Participated
Russell
Outdoor Fitness Level: Strenuous
Newtonville, MA
United States
Online Status: OFFLINE
Last Login: 05/21/2022 07:27 AM
Member Since: 03/08/2021
SEALI
Outdoor Fitness Level: Moderate
Boston, MA
United States
Online Status: OFFLINE
Last Login: 05/16/2022 07:48 AM
Member Since: 07/22/2021
SEBill
Outdoor Fitness Level: Moderate
Boston, MA
United States
Online Status: ONLINE
Last Login: 05/21/2022 06:58 PM
Member Since: 07/16/2021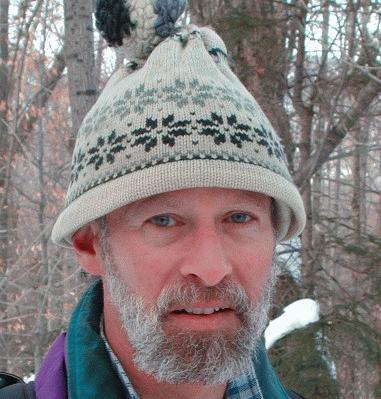 guest member
LewLasher
Outdoor Fitness Level: Moderate to Strenuous
Cambridge, MA
United States
Online Status: OFFLINE
Last Login: 05/17/2022 07:37 AM
Member Since: 10/30/2001
sustaining member
jconroy
Outdoor Fitness Level: Moderate
Beverly, MA
United States
Online Status: OFFLINE
Last Login: 05/18/2022 01:41 AM
Member Since: 04/11/2009
freespirit
Outdoor Fitness Level: Moderate
Dover, NH
United States
Online Status: OFFLINE
Last Login: 05/18/2022 05:13 PM
Member Since: 04/22/2006
chkhuber
Outdoor Fitness Level: Moderate
Hampton Falls, NH
United States
Online Status: OFFLINE
Last Login: 05/20/2022 03:02 PM
Member Since: 06/20/2009
DannyM
Outdoor Fitness Level: Moderate
Chelmsford, MA
United States
Online Status: OFFLINE
Last Login: 03/24/2022 11:29 AM
Member Since: 08/29/2021
<