14.5 Mile Florida Trail Hike - Three Lakes WMA
Full Day Hike DATE: 12/15/2021 - 12/15/2021
Trip/Event Location: Lake Wales, FL

Trip Leader(s): dnaturist
Max # People: 8
Trip Guiding / Event Fee: No, I will not be asking participants for money
Difficulty Level: Moderate
This one-way 14.5 mile hike will begin at Jackson Lake Boat Ramp and go north to highway US 441. This trail will be Florida prairie land for most of the hike. We may encounter some
...
Driving directions to the location and spot to meet at:
Will be meeting at the Burger King restaurant in Lake Wales before the hike. The address for the Burger King is 100 State Road 60. Zip code 33853. The phone number for the Burger King is (863) 679-2825.
We will be leaving the Burger King at 8:00 AM sharp for the trailheads. Please plan on arriving eariler for breakfast and instructions.
Trip Report/Photos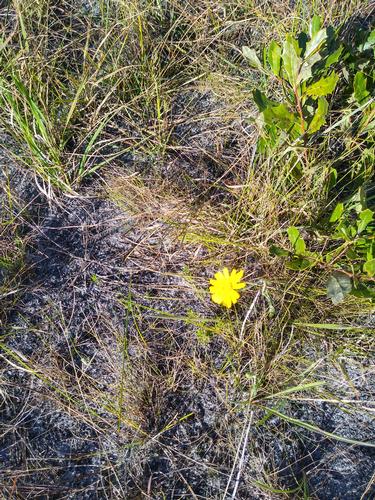 Two of us did this hike in 6 1/4 hours.
The first 3.5 miles of this hike was like a walk in the park. The next 3.5 miles very difficult as the trail was not maintained and mostly covered in water. The wire grass made for uneven footing. Leaving this section as we arrived at the Florida Turnpike overpass. As we arrived at the overpass a large rainstorm hit us. The overpass provided us with shelter as we had lunch.
We had light rains three more times during the day.
The trail wound through pine and palmetto with an occasional oak grove. Throughout the day we saw large swathes of land torn up by the feral hogs. They are truely a pest here in Florda.
- The Trip Has No Photos -
Members That Participated
guest member
dnaturist
Outdoor Fitness Level: Moderate to Strenuous
Jacksonville, FL
United States
Online Status: OFFLINE
Last Login: 12/27/2021 07:09 PM
Member Since: 11/12/2013
<