AT Hike - Tennessee Valley Divide
Full Day Hike DATE: 09/14/2021 - 09/14/2021
Trip/Event Location: Marion, VA
US
Trip Leader(s): dnaturist
Max # People: 8
Trip Guiding / Event Fee: No, I will not be asking participants for money
Difficulty Level: Moderate to Strenuous
This hike will travel south from highway VA 610 to VA 617, just above Atkins, beginning at 2600 feet of elevation and 9.0 miles in length.
We begin our hike with a big
...
Driving directions to the location and spot to meet at:
The morning of the hike we will meet at the Hardee's in Marion. The address for the Hardee's is 347 North Main St. Zip code 24354. The phone number for the Hardee's is (276) 783-6441.
We will be leaving the Hardee's for the trailheads at 8:00 sharp. Please arrive earlier for breakfast and instructions.
Trip Report/Photos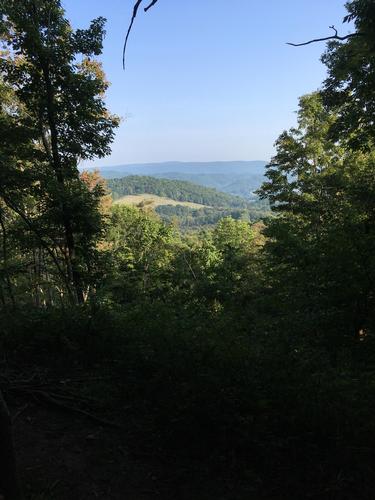 This hike was very nice and relaxing with several mild ascents and descents. Near perect weather with no threats of rain.
The trail was well canopied, which kept us shaded on this sunny day. Only one real view spot, but the forest was lovely. Over the second half of th hike we encountered several ladders which were needed to get over barbed wire fencing. The last mile of this hike was through open pasture.
There are 1 photos in Album (Note: Move mouse pointer over larger pic and click on NEXT for better viewing)
What Members Are Saying About This Trip/Event
Was a perfect day 3 hike of a 3 day hiking trip - not too strenuous but enough of a hike to know you have been on a trail - I totally enjoyed it and the other 2 days - edfarthing
Members That Participated
sustaining member
dnaturist
Outdoor Fitness Level: Moderate to Strenuous
Jacksonville, FL
United States
Online Status: OFFLINE
Last Login: 10/17/2021 05:05 PM
Member Since: 11/12/2013
<