CANCELLED-Carter Dome & Mt. Hight
Full Day Hike DATE: 09/30/2021 - 09/30/2021
Trip/Event Location: Pinkham Notch, NH
US
Trip Leader(s): MO
Max # People: 10
Trip Guiding / Event Fee: No, I will not be asking participants for money
Difficulty Level: Moderate to Strenuous
The views are spectacular!!!
We'll take the Nineteen Mile Brook Trail to the Carter Lakes / Carter Notch Hut (3.8 miles).
Then we'll take a left onto the Carter Moriah Trail (part of
...
Driving directions to the location and spot to meet at:
Directions to Nineteen Mile Trail head (from the south) – or just adjust your departure location in the link below:
From the intersection of route 302 and route 16 (Glen, NH) trail parking is 15.5 miles up route 16. About 1 mile north of the Mt. Washington Auto Road.
https://www.google.com/maps/dir/43.9668209,-71.1094945/44.30228,-71.22115/@44.0036107,-71.3400574,9z/data=!4m2!4m1!3e0
Trip Report/Photos
- The Trip Has No Report -
- The Trip Has No Photos -
Members That Participated
MO
Outdoor Fitness Level: Moderate to Strenuous
Scarborough, ME
United States
Online Status: OFFLINE
Last Login: 11/30/2021 07:38 PM
Member Since: 12/06/2016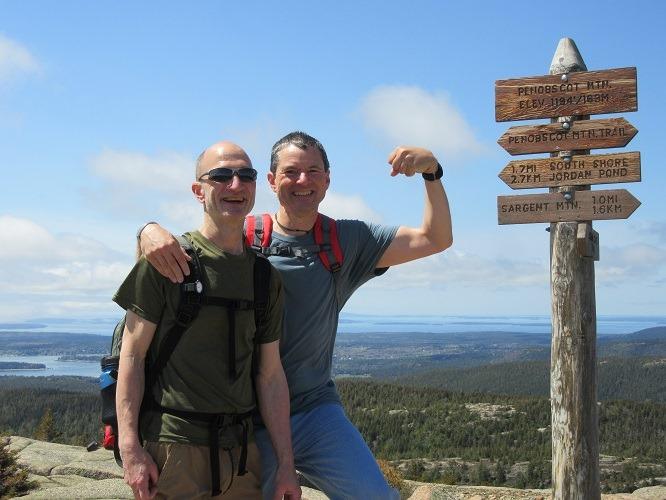 guest member
baezfred
Outdoor Fitness Level: Moderate to Strenuous
Scarborough, ME
United States
Online Status: OFFLINE
Last Login: 10/11/2021 07:25 PM
Member Since: 02/18/2018
Dell
Outdoor Fitness Level: Moderate to Strenuous
South Tamworth, NH
United States
Online Status: OFFLINE
Last Login: 11/29/2021 09:14 AM
Member Since: 04/23/2016
Outsider87
Outdoor Fitness Level: Strenuous
Campton, NH
United States
Online Status: OFFLINE
Last Login: 11/29/2021 07:43 AM
Member Since: 02/12/2002
kammiller
Outdoor Fitness Level: Moderate
s. portland, ME
United States
Online Status: OFFLINE
Last Login: 10/08/2021 12:02 PM
Member Since: 01/18/2010
Tophertech
Outdoor Fitness Level: Strenuous
Rochester , NH
United States
Online Status: OFFLINE
Last Login: 10/16/2021 10:06 AM
Member Since: 08/10/2021
phoenix
Outdoor Fitness Level: Moderate to Strenuous
Somersworth, NH
United States
Online Status: ONLINE
Last Login: 11/30/2021 09:22 PM
Member Since: 02/24/2013
<