Whiteface and Passaconaway Loop Hike
4000 Footer DATE: 05/22/2021 - 05/22/2021
Trip/Event Location: Wonalancet, NH
US
Trip Leader(s): dpbyrnes
Max # People: 6
Trip Guiding / Event Fee: No, I will not be asking participants for money
Difficulty Level: Moderate to Strenuous
Join us for this 11 mile hike over the summits of Mts. Whiteface (4020') and Passaconaway (4043'). While these peaks are rather low on the 4000-footer list they offer ample views into the
...
Driving directions to the location and spot to meet at:
From the West: From Route I-93, take Exit 24 for US-3/NH-25 towards Ashland/Holderness. In about 4.5 miles turn left onto NH-113. Continue for 11.7 miles. Turn left onto NH-113 E and proceed for another 3.7 miles. Continue onto NH-113A W/N (Sandwich Road) for 6.7 miles. Here there will be a right-handed bend in the road...DO NOT CONTINUE...Instead turn left onto Ferncroft Road and the marked trailhead parking lot will be on your right. This is about 30 miles (44 minutes) from I-93.
From the East: Going North on NH-16 N/US-202 E. In West Ossipee, turn left onto Depot Rd. At 3.4 miles, Turn right onto NH-113 E. Go Past the Tamworth Fire Department and around .8 mile go Left to continue on NH-113A E (Chinook Trail). Go 6.6 miles and turn Right onto Ferncroft Rd. At 0.5 mile, turn Right into the parking lot area (looks like a pasture).
For GPS Users: Ferncroft Road, Tamworth, NH (43.913584,-71.357972).
Look for a white Honda CRV.
Trip Report/Photos
Jim, Ricardo and I met up at the Ferncroft road dirt parking lot, which sits in large green meadow adjacent to a gorgeous farmhouse and barn. The weather forecast called for cloudy skies, temps reaching the low 80s with rain (maybe T storm) possibly starting around 2pm. We left the lot at 8:20AM and we were doing the reverse of the loop that most folks do, which is take Dicey's Mill trail to the top of the Passaconaway summit, backtrack a bit to the Rollins trail leading over the WhiteFace summit onto Blueberry Ledge Trail, which took us all the way back down to the base and Ferncroft road.
They were a few key benefits to this approach, a) we had the trail mostly to ourselves (saw 5 other folks climbing up), b) had the Walden trail outlook to ourselves for an early lunch, c) when we started seeing more folks after Passaconaway they were coming the other direction and not slowing us down, d) had beautiful views coming down the Blueberry Ledge trail over the dramatic ledges (albeit it's tricking climbing down Blueberry Ledge and you would never do it this way in the winter), and e) the summit of Passaconaway is nonexistent (even the cairn is gone) so having White Face and wonderful views come afterwards was a pleasure and payback for all the previous hiking.
Dicey is a very gentle trail with a consistent incline that makes is very manageable to climb and a luxurious way to start. There's a lot of soft dirt trail (read: no roots and rocks) which was beautifully maintained – they must have done trail maintenance the weekend before. At the end a relatively short, steep and rocky push towards top where the trail connects with the Walden trail. We took a left I took us off the short spur (on the right) into the woods but because the cairn was gone, I wasn't 100% sure if was the right summit spot, even though it looked familiar. I checked my map while Ricardo checked his All Trails app and we figured it out. There was a tempting "outlook" sign off of Walden we started down but it got super muddy and with no outlook seemingly nearby, we back tracked and walked about another 100 feet down Walden trail to a pretty ledge with a view where we had an early lunch. Jim couldn't wait to take his shirt off J to dry out the sweat. Then we reversed direction back down Dicey for a short bit and took a right on Rollins to head to WhiteFace. WF is also a summit in the woods but at least a pretty cairn marked the spot. We headed for the ledges where they was a group at the big outlook so we got some views there (and I ran into an old neighbor from Ipswich) and then we started the climb down. The first part of the descent was slow but speeded up as we got off the ledges and again, had the trail mostly to ourselves. After the most challenging of the ledges are over there are about 100 (at least) flat stone "steps" that were built into the trail at some point in the past (awesome feat of brawn and engineering) which sure came in handy. The weather held out perfectly, got back to the cars around 3:20, the rain started hitting in waves at some point after 4pm. Overall a great day for a hike - the views and rocky sections of Whiteface made it all worth it.
Hike Stats
Trails: Dicey's Mill, Rollins, Blueberry Ledge,
Total Time (Including Breaks): 7:00 hours
Distance: 11 Miles
Elevation Gain: 3800'
There are 29 photos in Album (Note: Move mouse pointer over larger pic and click on NEXT for better viewing)
Members That Participated
dpbyrnes
Outdoor Fitness Level: Moderate to Strenuous
Ipswich, MA
United States
Online Status: OFFLINE
Last Login: 10/10/2021 01:28 PM
Member Since: 01/24/2009
promeneur
Outdoor Fitness Level: Moderate
Nashua, NH
United States
Online Status: OFFLINE
Last Login: 10/17/2021 09:51 AM
Member Since: 02/08/2021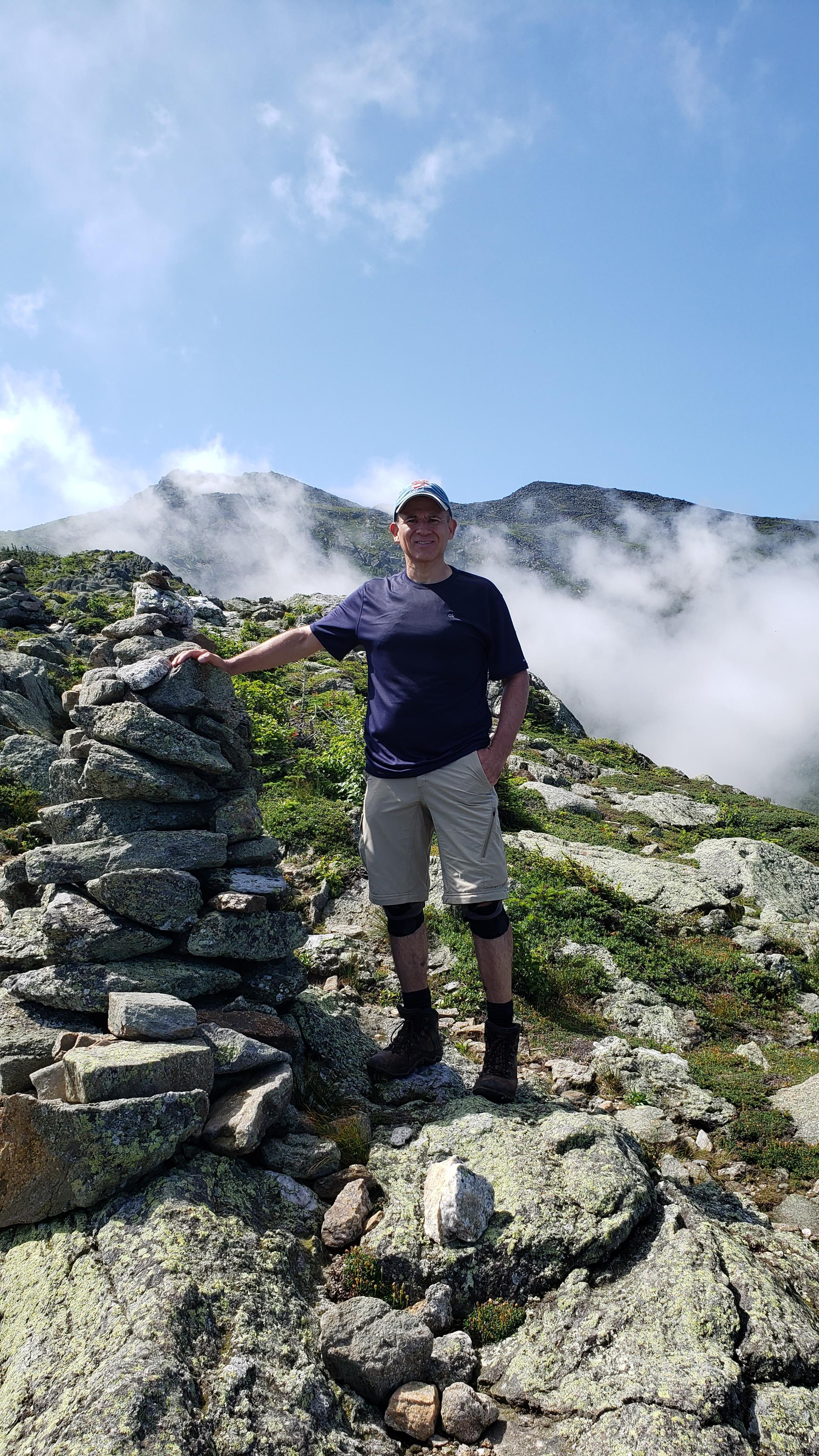 guest member
Ricardo
Outdoor Fitness Level: Moderate to Strenuous
Boston, MA
United States
Online Status: OFFLINE
Last Login: 10/16/2021 02:21 PM
Member Since: 05/24/2020
jmahoney
Outdoor Fitness Level: Moderate to Strenuous
Boston, MA
United States
Online Status: OFFLINE
Last Login: 10/16/2021 06:21 PM
Member Since: 07/19/2018
<