(NH) Northern Rail Trail Bike Ride - Boscawen to Franklin
Other DATE: 05/16/2021 - 05/16/2021
Trip/Event Location: Boscawen, NH
US
Trip Leader(s): vtfred , benj58
Max # People: 10
Trip Guiding / Event Fee: No, I will not be asking participants for money
Difficulty Level: Easy to Moderate
This moderate rail trail ride is part of a longtime goal of riding the complete (NH) Northern Rail Trail with some fellow bikers. I am listing the ride with GO to encourage others to join me, co-
...
Driving directions to the location and spot to meet at:
Meet at Boscawen Trail Head -Exit 17 off I-93, follow Rt 4 east. See parking icon marked GERRISH on map below:
https://fnrt.org/wp-content/uploads/2020/11/Copy-of-Northern-Boscawen-Oct-26-2020.pdf
More detail on parking from NRT board member:
'Gerrish Station is your gathering area for a large group ride. There is plenty of parking there. Routes 3 and 4 split in Boscawen at the north end of town, stay to the right on Rt-3. Gerrish is just north of the county jail and nursing home complex, on the right hand side of RT-3. Look for the old freight depot building.'
Fred - 802 356 4546
Neil - 617 686 4555
Trip Report/Photos
We gathered at Gerrish Station Depot, riding our fast vehicles north west, leaving Boscawen quickly, cruising through Franklin -- which featured FIVE train stops in its day, including the farm of Danel Webster, NH's prominent citizen of his day, stopping at East Andover.
On our return, we lunched on Webster Lake, later snacking in beautiful downtown Boscawen.
Encounted some light rain on our return, one rider demonstrated his rain gear.
Organizers are posting June ride soon, from East Andover to Danbury. Tune up your bikes, take some training rides, as this segment will be about 26 miles, round trip.
There are 3 photos in Album (Note: Move mouse pointer over larger pic and click on NEXT for better viewing)


Members That Participated
vtfred
Outdoor Fitness Level: Moderate to Strenuous
Barre, VT
United States
Online Status: OFFLINE
Last Login: 10/17/2021 05:04 PM
Member Since: 03/27/2009
benj58
Outdoor Fitness Level: Moderate
Waltham, MA
United States
Online Status: OFFLINE
Last Login: 10/16/2021 07:02 PM
Member Since: 10/30/2001
kalevine
Outdoor Fitness Level: Moderate
Buzzards Bay, MA
United States
Online Status: OFFLINE
Last Login: 08/09/2021 08:51 AM
Member Since: 10/30/2001
guest member
Jbholder
Outdoor Fitness Level: Moderate to Strenuous
Tunbridge, VT
United States
Online Status: OFFLINE
Last Login: 10/09/2021 08:31 AM
Member Since: 06/28/2016
H2Odialog
Outdoor Fitness Level: Moderate to Strenuous
Milton, MA
United States
Online Status: OFFLINE
Last Login: 10/05/2021 07:20 PM
Member Since: 08/17/2005
sustaining member
Bruhike
Outdoor Fitness Level: Moderate to Strenuous
Rumford, RI
United States
Online Status: OFFLINE
Last Login: 10/06/2021 05:21 AM
Member Since: 08/02/2013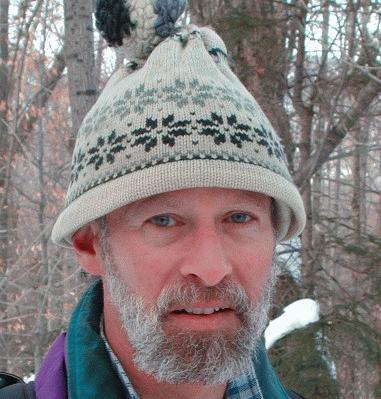 guest member
LewLasher
Outdoor Fitness Level: Moderate to Strenuous
Cambridge, MA
United States
Online Status: OFFLINE
Last Login: 10/12/2021 08:33 AM
Member Since: 10/30/2001
<