Mt. Sunapee Hike
Climbing DATE: 10/04/2020 - 10/04/2020
Trip/Event Location: Newbury, NH
US
Trip Leader(s): benj58
Max # People: 10
Trip Guiding / Event Fee: No, I will not be asking participants for money
Difficulty Level: Moderate
Join Neil B. for a hike to the summit of Mt. Sunapee in Newbury, NH. We'll hike the two mile (one way) Summit Trail, an elevation gain of approximately 1600 feet. If there's time and
...
Driving directions to the location and spot to meet at:
We'll meet across from the Sunapee Lodge in the main parking area at the end of Mt. Sunapee Road (which may also be labeled Rt. 103B). From Boston and points south, take I-93 to I-89 north just before Concord, NH. Follow I-89 to exit 9. Turn right on Rt. 103 west, and follow the route 10+ miles to the traffic circle at the junction of Rt. 103B. Turn right on Mt. Sunapee Road (see signs for the Mt. Sunapee Ski Area and/or Resort; don't take the Beach Access Road), and follow to the end.
From the north, follow GPS directions to the junction of Rts. 103 and 103B/Mt. Sunapee Road in Newbury, NH, then follow the directions above.
I'll be driving a navy blue Toyota Prius with MA license plates.
Trip Report/Photos
- The Trip Has No Report -
There are 4 photos in Album (Note: Move mouse pointer over larger pic and click on NEXT for better viewing)
What Members Are Saying About This Trip/Event
Members That Participated
benj58
Outdoor Fitness Level: Moderate
Waltham, MA
United States
Online Status: OFFLINE
Last Login: 07/27/2021 04:30 PM
Member Since: 10/30/2001
Online Status: OFFLINE
Last Login: 07/30/2021 06:21 PM
Member Since: 08/10/2020
Bushwack
Outdoor Fitness Level: Strenuous
Hanover, NH
United States
Online Status: OFFLINE
Last Login: 07/30/2021 01:05 PM
Member Since: 05/27/2017
Online Status: OFFLINE
Last Login: 11/20/2020 01:10 PM
Member Since: 07/26/2019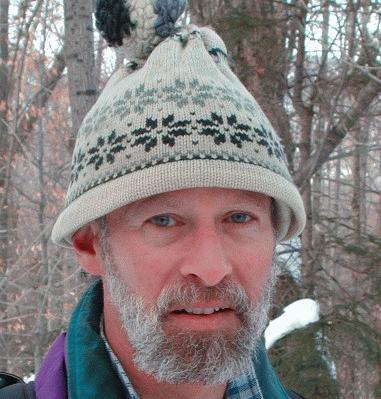 guest member
LewLasher
Outdoor Fitness Level: Moderate to Strenuous
Cambridge, MA
United States
Online Status: OFFLINE
Last Login: 07/27/2021 05:58 AM
Member Since: 10/30/2001
sustaining member
Bruhike
Outdoor Fitness Level: Moderate to Strenuous
Rumford, RI
United States
Online Status: OFFLINE
Last Login: 07/24/2021 02:06 PM
Member Since: 08/02/2013
emsinjp
Outdoor Fitness Level: Moderate to Strenuous
Jamaica Plain, MA
United States
Online Status: OFFLINE
Last Login: 07/30/2021 03:10 AM
Member Since: 03/11/2010
treader
Outdoor Fitness Level: Moderate to Strenuous
Boston, MA
United States
Online Status: OFFLINE
Last Login: 06/06/2021 07:26 PM
Member Since: 07/25/2007
vwgreg
Outdoor Fitness Level: Moderate
Enfield, CT
United States
Online Status: OFFLINE
Last Login: 07/29/2021 12:38 PM
Member Since: 09/16/2002
twalmsle
Outdoor Fitness Level: Easy to Moderate
Boston, MA
United States
Online Status: OFFLINE
Last Login: 07/30/2021 11:06 AM
Member Since: 10/02/2013
<