Florida Trail Hike - Kissimmee Prairie State Preserve
Hiking/Walk DATE: 02/19/2019 - 02/19/2019
Trip/Event Location: Lake Wales, FL
US
Trip Leader(s): dnaturist
Max # People: 8
Trip Guiding / Event Fee: No, I will not be asking participants for money
Difficulty Level: Moderate
This will be a one-way, east to west hike on the Florida Trail through the Kissimmee Prairie State Preserve. The hike will require a vehichle shuttle.
The 10.8 mile... Driving directions to the location and spot to meet at:
The meeting place for this hike will be Jimmy's Truck Stop on SR 60. The address and phone number for Jimmy's are listed below:
Jimmy's Truck Stop
14907 SR 60
Lake Wales, Florida 33898
Phone Number - (863) 692-9125
We will be leaving the truck stop at 9:00 AM sharp for the trailheads. Please arrive early for meeting directions and breakfast.
Trip Report/Photos
This was a sunny 11.6 mile hike in Florida dry prairie. We had a total of three shade trees over the course of the hike.
The first half of the hike went right through the center of the park. It was a broad well maintained hard pack with well mowed shoulders. The second half of the hike ran along the north boundry of the park (with private pasture) and then into pasture which was wet.
During the hike we spooked a crested caracara, a large bird of prey.
There were two of us on this hike which took 4 hours and 50 minutes. The hike ended near Losk S65-A which had to be crossed to get over the Kissimmee River.
There are 6 photos in Album (Note: Move mouse pointer over larger pic and click on NEXT for better viewing)
Members That Participated
sustaining member
dnaturist
Outdoor Fitness Level: Moderate to Strenuous
Jacksonville, FL
United States
Online Status: OFFLINE
Last Login: 03/15/2019 11:13 AM
Member Since: 11/12/2013
sustaining member
edfarthing
Outdoor Fitness Level: Moderate
Hickory, NC
United States
Online Status: OFFLINE
Last Login: 03/13/2019 10:50 AM
Member Since: 10/20/2015
marcuscolina
Feb 25, 2019 at 10:27 AM
I'm sorry I missed the hike. Looked like a good time! I will definitely go next time around! How fabulous you went hiking in a kilt! How fun!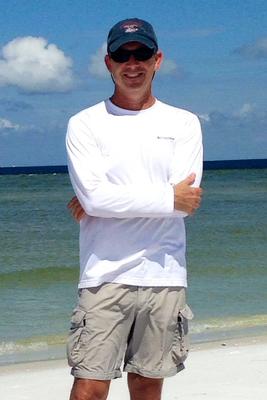 doc
Feb 25, 2019 at 9:53 AM
Surprised you kept your kilt on!
<