High water & ice in Ft. Fairfield
04/02/2021
Trip Report/Photos from BillyB1976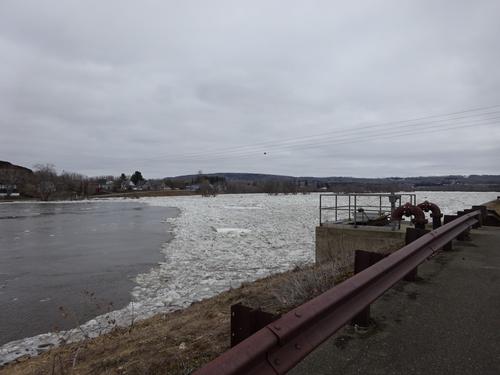 Spring has sprung here in northern Maine, about 1-2 weeks earlier than the last few years. With snow melt and heavy rain the rivers and streams are high. The Aroostook River flows through town and the ice is currently jammed just downriver of the bridge. Tinker Dam, 4 miles downriver in Canada, slows the flow of the water, so ice jams are common here.
It was a cold spring day, with the temperature around 30, with a cold northwest wind. I walked almost 4 miles in 1.25 hours. There are a few geese around, and there'll be a lot more in the next few weeks.
The town has always been prone to spring floods. A severe ice jam and flood in 1994, which made national news, lead to building of the dike in 1998-1999 that protects downtown, and relocating of other resident's from flood prone areas. My neighborhood was built to relocate the people from the flood prone areas. I did not live in Ft. Fairfield at that time.
There are 37 photos in Album (Note: Move mouse pointer over larger pic and click on NEXT for better viewing)