Acadia National Park & Swan Island - for 1 to 4 nights
Other
DATE: May 31, 2023

END DATE: Jun 04, 2023

Hike/Event Location: Bar Harbor ME
Trip Leader(s)
MO
Lancaster, NH United States,
baezfred
Scarborough, ME United States
Meeting Time: 10:00 AM
Max # People: 10
Hike Guiding / Event Fee: No, I will not be asking participants for money
Hike Difficulty Level:
Moderate
(Do you qualify to attend with this hike difficulty rating? Click Here.)
Sign Up To This Trip/Event
You must be a least a guest member to participate. Comments such as "+1" or "bringing a friend" are NOT permitted. All participants must sign-up for the event individually.
Select your mode of transportation, make any comments and then click on button.
You are not logged in.
Please, Log In
Disclaimer: The club and its members take no responsibility and will not be held responsible for any injuries or accidents that may occur during club events. Outdoor sports are inherently dangerous and accidents will happen. By joining the club or participating in any events posted on our website you are taking responsibility for your own safety and well-being. Anyone with an internet connection can post a trip on our web site. It is your responsibility to determine if this person has the experience and competence to lead the trip. We do not certify or confirm the qualifications of any of our members to lead or participate in trips.
Summary
JOIN US IN ACADIA - for 1 to 4 nights - we'll be hiking, biking, kayaking & sightseeing in Acadia National Park including a day trip to Swan Island.
We will plan activities from Wednesday, May 31 thru Sunday, June 4.
IF YOU CANNOT STAY FOR THE 4 NIGHTS -- then arrive & leave when you can (we will work out the meet up details closer to the date). Any questions – just email me via the GO site.
We are hoping to do our Swan Island day trip on Friday (June 2nd) - with some easy/moderate biking (to get around the island), hiking & lunch. We will take the 9 am ferry to Swan Island (about $17 round trip with bike)- please wait to book the ferry in case weather changes our plans.
NOTES:
1. This event is subject to weather conditions. We'll wait to closer to the event date to determine activities we will do. Obviously all activities are optional.
2. You will have to arrange your own transportation & lodging.
3. Some locations in Acadia require that you purchase an entrance fee - but many of the activities we will do will not require payment of this fee.
Since all activities are optional - Let's, at least, try to meet for dinner at the end of the day.
HIKING:
We will plan a hike or walk every day – all hikes are 6 miles or less with a maximum 1,200 foot elevation gain. Planned hikes will tend to be in the mornings and finish in the early afternoon – allowing guys to do other activities in the afternoon.
BIKING:
We will plan a bike ride most afternoons. Bring your bike / ebike or rent one. There is a network of carriage trails.
SIGHTSEEING / WALKING:
There are ocean paths and gardens that promise spectacular views. These involve fairly easy walking.
There are numerous other outdoor activities to do like:
Touring the Park Loop Road - (entrance fee required)
Hitting Sand Beach
Explore Downtown Bar Harbor
We will work out the exact meetup locations once everyone has signed up.
The national park website is: https://www.nps.gov/acad/index.htm
Directions To Trailhead Parking Lot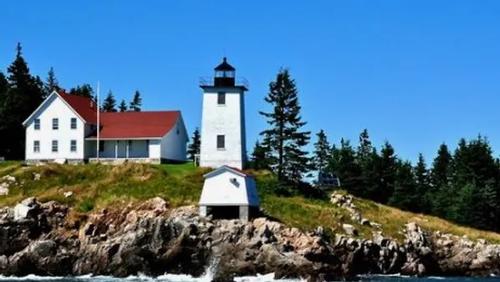 FROM THE SOUTH:
Take I-95 north to Augusta
Take Exit 113 – Route 3 east Belfast
Once in Belfast - take US Route 1 north
Stay on Route 1 until you arrive in Ellsworth
Once in Ellsworth take route 3 onto Mount Desert Island
Stay on Route 3 for Bar Harbor
FROM THE NORTH:
Take I-95 south to Bangor
Take Route US-1A east to Ellsworth
Once in Ellsworth take route 3 onto Mount Desert Island
Stay on Route 3 for Bar Harbor
Trip Leader(s)
sustaining member
MO
Outdoor Fitness Level: Moderate to Strenuous
Lancaster, NH
United States
Online Status: OFFLINE
Last Login: 05/27/2023 08:40 PM
Member Since: 12/06/2016
guest member
baezfred
Outdoor Fitness Level: Moderate to Strenuous
Scarborough, ME
United States
Online Status: OFFLINE
Last Login: 05/19/2023 09:36 AM
Member Since: 02/18/2018
members signed up for this event
guest member
maineguy2022
Outdoor Fitness Level: Moderate
Oxford / Poland, ME, ME
United States
Online Status: OFFLINE
Last Login: 05/25/2023 05:38 PM
Member Since: 01/31/2022
Driving My Own Car


(Willing to give guys a ride)
sustaining member
ccapone
Outdoor Fitness Level: Easy to Moderate
Ogunquit, ME
United States
Online Status: OFFLINE
Last Login: 05/23/2023 11:17 PM
Member Since: 10/30/2001
Driving My Own Car


(Willing to give guys a ride)
Discuss This Trip/Event