Q-MoB Field Farm Reservation
Backpacking
DATE: Mar 19, 2023

END DATE: Mar 19, 2023

Hike/Event Location: Williamstown MA
Trip Leader(s)
QMoB
Great Barrington, MA United States
Meeting Time: 11:00 AM
Max # People: 30
Hike Guiding / Event Fee: No, I will not be asking participants for money
Hike Difficulty Level:
Easy
(Do you qualify to attend with this hike difficulty rating? Click Here.)
Sign Up To This Trip/Event
You must be a least a guest member to participate. Comments such as "+1" or "bringing a friend" are NOT permitted. All participants must sign-up for the event individually.
Select your mode of transportation, make any comments and then click on button.
You are not logged in.
Please, Log In
Disclaimer: The club and its members take no responsibility and will not be held responsible for any injuries or accidents that may occur during club events. Outdoor sports are inherently dangerous and accidents will happen. By joining the club or participating in any events posted on our website you are taking responsibility for your own safety and well-being. Anyone with an internet connection can post a trip on our web site. It is your responsibility to determine if this person has the experience and competence to lead the trip. We do not certify or confirm the qualifications of any of our members to lead or participate in trips.
Summary
Q-MoB is a non-profit queer men's organization fostering community, wellness, & fun in the Berkshires, Hudson Valley, NW Connecticut, & nearby rural areas, through diverse activity/support groups, including our Hiking Group..
Directions To Trailhead Parking Lot
Put this address into your favorite direction app:
Field Farm Reservation
554 Sloan Road Williamstown, MA 01267
Trip Leader
sustaining member
QMoB
Outdoor Fitness Level: Easy to Moderate
Great Barrington, MA
United States
Online Status: OFFLINE
Last Login: 03/22/2023 04:18 AM
Member Since: 02/21/2023
members signed up for this event
sustaining member
saratogacelt
Outdoor Fitness Level: Moderate to Strenuous
Cambridge & Saratoga , NY
United States
Online Status: OFFLINE
Last Login: 03/24/2023 01:52 PM
Member Since: 10/28/2022
Driving My Own Car


(Possibly willing to give guys a ride)
Discuss This Trip/Event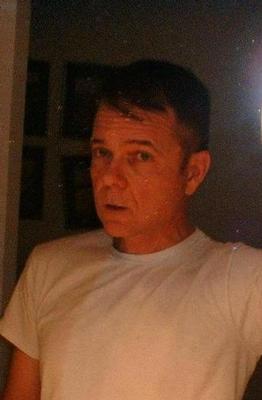 TomL06002
Posted Mar 16, 2023 at 10:30 AM
Hi. I'd like to go to the luncheon, but if the hike is still on, what with all the snow. So I'd notify Bart, but don't know who that is. Thank you. TomL
QMoB
Posted Mar 16, 2023 at 10:24 AM
We are hosting an After-Hike Lunch at a wonderful nearby Blue Mango Thai Restaurant in Williamstown, MA. Please email Bart to RSVP separately for the lunch so we can give the restaurant an accurate count for our table
QMoB
Posted Mar 4, 2023 at 8:28 PM
If you want to join us for lunch after the hike, please email queermenoftheberkshies at gmail dot com, as we want to update the Brew Pub on the number for our reservation. Also email us if you will be late.