Long Distance Backpacking Trip — The Lycian Way , Turkey
Backpacking
DATE: Mar 28, 2023

END DATE: Apr 27, 2023

Hike/Event Location: Outside the US
Trip Leader(s)
cnawan
Falcon Heights, MN United States
Meeting Time: 12:00 AM
Max # People: 4
Hike Guiding / Event Fee: No, I will not be asking participants for money
Hike Difficulty Level:
Moderate to Strenuous
(Do you qualify to attend with this hike difficulty rating? Click Here.)
Sign Up To This Trip/Event
You must be a least a guest member to participate. Comments such as "+1" or "bringing a friend" are NOT permitted. All participants must sign-up for the event individually.
Select your mode of transportation, make any comments and then click on button.
You are not logged in.
Please, Log In
Disclaimer: The club and its members take no responsibility and will not be held responsible for any injuries or accidents that may occur during club events. Outdoor sports are inherently dangerous and accidents will happen. By joining the club or participating in any events posted on our website you are taking responsibility for your own safety and well-being. Anyone with an internet connection can post a trip on our web site. It is your responsibility to determine if this person has the experience and competence to lead the trip. We do not certify or confirm the qualifications of any of our members to lead or participate in trips.
Summary
The Lycian Way is a challenging 540 km (335 mile), 29-day way-marked footpath around the coast of Lycia in southern Turkey, from outside Fethiye to Antalya. The Lycian Way is rated as one of the best (most scenic) long-distance trails in the world. The trail consists mainly of Roman roads, old footpaths, and mule trails, often hard and stony underfoot, not suitable for inexperienced backpackers. Lying between the coast and mountains, it often has steep gradients.
We will fly RT to Antalya, local bus to the start of Lycian Way. A valid passport and Turkish Visa are required.
The group will meet via Zoom to discuss expectations, verify experience, and ensure compatibility. We will meet via Zoom to discuss and finalize the trip planning, here is a sample itinerary. We will hike at least 20km per day carrying ultralight gear, GPS/satellite messengers, first aid, food, and water (~30 lbs each). Cost is dependent on group decisions, airfare ranges from $700-$2000, and camping is free along the trail. Non-camping accommodations, local transport, sightseeing, and food purchased along the trail will likely average $700-$1,000 for the entire 29-day trip.
Only experienced long-distance hikers should consider this trip.
Directions To Trailhead Parking Lot
Trip Leader
sustaining member
cnawan
Outdoor Fitness Level: Moderate
Falcon Heights, MN
United States
Online Status: OFFLINE
Last Login: 02/04/2023 09:14 AM
Member Since: 08/13/2020
members signed up for this event
guest member
uttanu
Outdoor Fitness Level: Moderate to Strenuous
Palm Springs, CA
United States
Online Status: OFFLINE
Last Login: 02/09/2023 02:10 AM
Member Since: 06/03/2022
Driving My Own Car


(Willing to give guys a ride)
Comment: Hi Laura, I am not signing up for the trek, but I have a couple of tips. I did 300km of it last summer and am planning to finish this year. Do not be tempted to hike from the trail down to Butterfly Valley (Kelebek Vadisi), a strapping German lad killed himself doing it in Oct. The trail has been vandalized (by local farmers, I suspect) above Kalkan going east. It's very difficult. Niko Besnier (you can find my contact by Googling my name)
Waiting list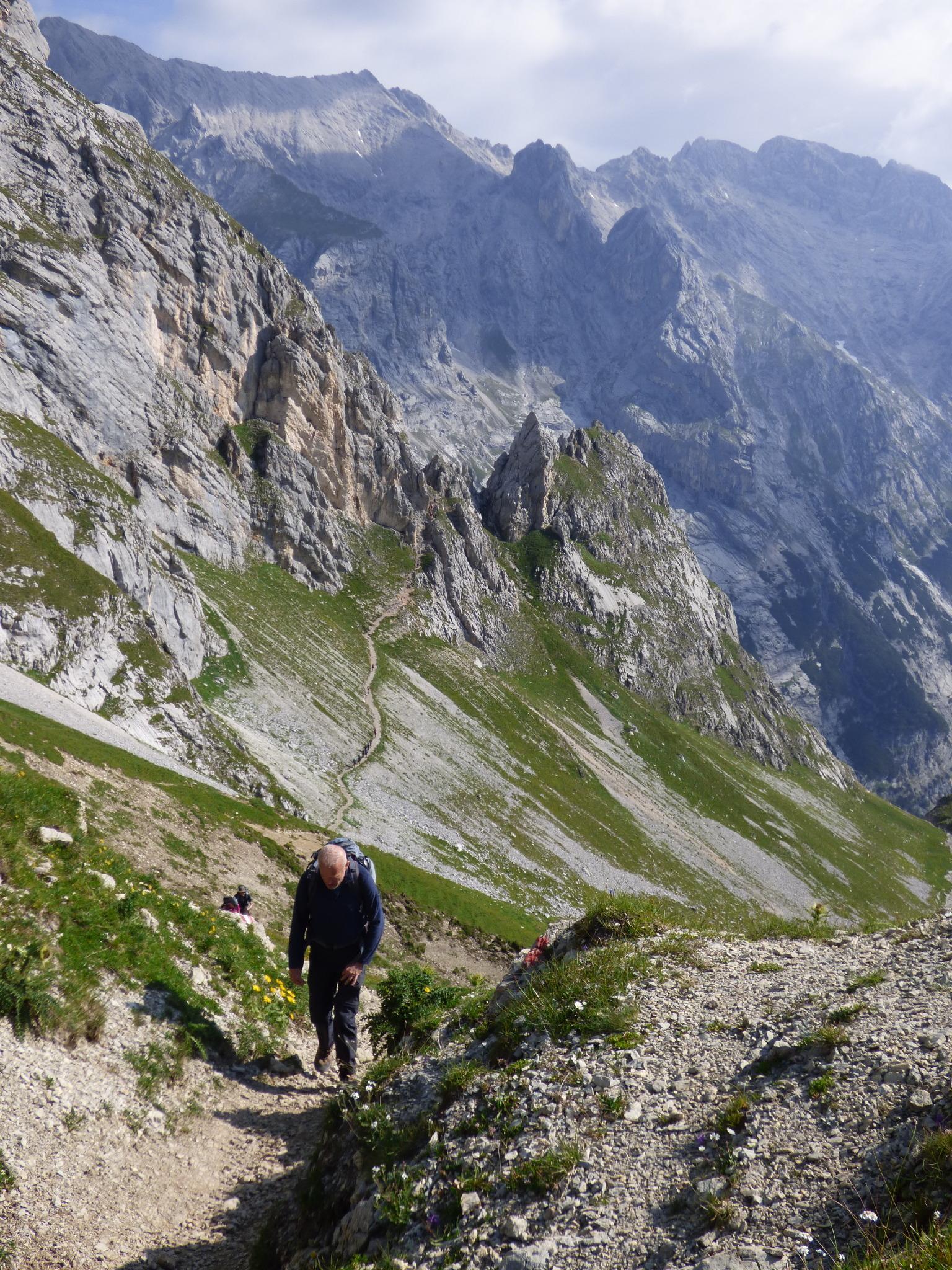 sustaining member
go4itPete
Outdoor Fitness Level: Moderate to Strenuous
San Francisco, CA
United States
Online Status: OFFLINE
Last Login: 12/07/2022 09:36 PM
Member Since: 10/27/2009
Driving My Own Car


(Willing to give guys a ride)
Comment: I have hiked a part of the Lycien Way in a week hiking with another gay group from Europe years ago. I am interested to join you for this almost month long hike, and glad you are stepping up to organize it. It's fantastic, one of a kind. Peter Abbott
Discuss This Trip/Event