Provincetown Adventure
Other
DATE: Jul 25, 2022

END DATE: Jul 30, 2022

Hike/Event Location: Provincetown MA
Trip Leader(s)
MO
Scarborough, ME United States,
baezfred
Scarborough, ME United States
Meeting Time: 3:00 PM
Max # People: 10
Hike Guiding / Event Fee: No, I will not be asking participants for money
Hike Difficulty Level:
Easy to Moderate
(Do you qualify to attend with this hike difficulty rating? Click Here.)
Sign Up To This Trip/Event
You must be a least a guest member to participate. Comments such as "+1" or "bringing a friend" are NOT permitted. All participants must sign-up for the event individually.
Select your mode of transportation, make any comments and then click on button.
You are not logged in.
Please, Log In
Disclaimer: The club and its members take no responsibility and will not be held responsible for any injuries or accidents that may occur during club events. Outdoor sports are inherently dangerous and accidents will happen. By joining the club or participating in any events posted on our website you are taking responsibility for your own safety and well-being. Anyone with an internet connection can post a trip on our web site. It is your responsibility to determine if this person has the experience and competence to lead the trip. We do not certify or confirm the qualifications of any of our members to lead or participate in trips.
Summary
JOIN US IN P-TOWN - July 25 thru 30 (Mon – Sat).
Can't do the 6 days – then just join us for the days that work for you.
We'll coordinate meet up locations & times closer to the trip date.
If you will need accommodates you should acquire them SOON.
Any questions – just email me via this site.
SOME THINGS TO DO (we are very flexible regarding schedule):
NOTE: ebikes are permitted on trails. Bike / ebike rentals are available.
Biking PTown – approximately 15 miles.
We'll start the day with a light breakfast in the east end. Then bike thru town to the dunes (Province Land Bike Trail). On our return we'll hit neighborhoods (where the locals live), the Pilgrim Monument and the PTown Cemetery – spooky.
Jetty walk – approximately 4 miles.
We'll walk the Provincetown Causeway (Jetty) out to the beach and back.
Bike the Cape Cod Rail Trail – approximately 25 miles one way.
We'll start at the Lecount Hollow Road parking and bike to South Dennis. Don't want to bike the approximate 50 miles round trip - then bike just a portion of the trail (for example - Nickerson State Park is an approximate half way point). On our way, we'll take a slight detour to the Salt Pond Visitor's Center, Nauset Light & ride the Nauset Bike Trail.
In our spare time we'll hit the beach, do in town strolling & shopping, catch a drag show, dine out, and of course hit a bar or two.
….
Directions To Trailhead Parking Lot
DRIVING DIRECTIONS FROM BOSTON (or take the bus, a ferry or fly) :
https://www.google.com/maps/dir/Boston, Massachusetts/Provincetown, Massachusetts/@42.0218657,-71.0840703,9z/data=!3m1!4b1!4m14!4m13!1m5!1m1!1s0x89e3652d0d3d311b:0x787cbf240162e8a0!2m2!1d-71.0588801!2d42.3600825!1m5!1m1!1s0x89fca780cf83c821:0xd8d2863ae0f05eda!2m2!1d-70.1846012!2d42.0547136!3e0
Trip Leader(s)
MO
Outdoor Fitness Level: Moderate to Strenuous
Scarborough, ME
United States
Online Status: OFFLINE
Last Login: 07/02/2022 10:30 PM
Member Since: 12/06/2016
baezfred
Outdoor Fitness Level: Moderate to Strenuous
Scarborough, ME
United States
Online Status: OFFLINE
Last Login: 06/30/2022 10:12 PM
Member Since: 02/18/2018
members signed up for this event
menard77
Outdoor Fitness Level: Moderate
Salisbury, MA
United States
Online Status: OFFLINE
Last Login: 06/13/2022 10:40 AM
Member Since: 04/17/2021
Driving My Own Car


(Possibly willing to give guys a ride)
Online Status: OFFLINE
Last Login: 06/04/2022 02:25 PM
Member Since: 08/10/2020
Driving My Own Car


(Possibly willing to give guys a ride)
freespirit
Outdoor Fitness Level: Moderate
Dover, NH
United States
Online Status: OFFLINE
Last Login: 06/28/2022 11:30 AM
Member Since: 04/22/2006
Driving My Own Car


(Willing to give guys a ride)
richardc
Outdoor Fitness Level: Moderate
Danbury, CT
United States
Online Status: OFFLINE
Last Login: 06/27/2022 03:33 PM
Member Since: 08/14/2004
Driving My Own Car


(Willing to give guys a ride)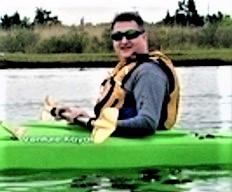 guest member
JMitch
Outdoor Fitness Level: Easy to Moderate
Buzzards Bay, MA
United States
Online Status: OFFLINE
Last Login: 05/13/2022 06:17 AM
Member Since: 01/29/2022
Driving My Own Car


(Possibly willing to give guys a ride)
elisegev
Outdoor Fitness Level: Moderate to Strenuous
Boston, MA
United States
Online Status: OFFLINE
Last Login: 07/01/2022 09:55 AM
Member Since: 03/30/2019
Driving My Own Car


(Willing to give guys a ride)
Discuss This Trip/Event