Kettletown State Park
Half Day Hike
DATE: May 21, 2022

END DATE: May 21, 2022

Hike/Event Location: Southbury CT
Trip Leader(s)
richardc
Danbury, CT United States
Meeting Time: 11:00 AM
Max # People: 16
Hike Guiding / Event Fee: No, I will not be asking participants for money
Hike Difficulty Level:
Easy to Moderate
(Do you qualify to attend with this hike difficulty rating? Click Here.)
Sign Up To This Trip/Event
You must be a least a guest member to participate. Comments such as "+1" or "bringing a friend" are NOT permitted. All participants must sign-up for the event individually.
Select your mode of transportation, make any comments and then click on button.
You are not logged in.
Please, Log In
Disclaimer: The club and its members take no responsibility and will not be held responsible for any injuries or accidents that may occur during club events. Outdoor sports are inherently dangerous and accidents will happen. By joining the club or participating in any events posted on our website you are taking responsibility for your own safety and well-being. Anyone with an internet connection can post a trip on our web site. It is your responsibility to determine if this person has the experience and competence to lead the trip. We do not certify or confirm the qualifications of any of our members to lead or participate in trips.
Summary
This hike is being held jointly with the CT Pride Hikers.
Kettletown State Park, straddling Southbury and Oxford, CT, features views of beautiful Lake Zoar on the Housatonic River. This 605 acre park borders approximately two miles of Lake Zoar shoreline. There are six miles of maintained hiking trails that offer panoramic overlooks high above Lake Zoar. Visitors can find a variety of terrain, flora, and fauna along the trails. We'll hike a total of about 5 miles of moderately challenging terrain. We'll start on the Brook trail along a picturesque creek, then cross a park road to start on the blue blazed Pomperaug Trail. We'll loop back on the Crest Trail which occasionally overlooks Lake Zoar, and cross the park road again to return via the Brook Trail.
The park website including maps is at https://portal.ct.gov/DEEP/State-Parks/Parks/Kettletown-State-Park.
The hike will start at 11 AM on Saturday, May 21st. Hiking shoes or boots are recommended. Bring water and optionally trail snacks due to the length of the hike.
After Hike Social (Update): For those interested, instead of eating at a local restaurant, there will be a potluck. We are looking forward to this new idea: two CT Pride Hikers members (who are housemates: Kevin & Johnny) are holding a potluck house party that we are all invited to. The address will be sent to those signed up for the hike. It will take about 40 minutes from the park, but it will be well worth it and will make for a great day. Your potluck items can be kept in a cooler in your car or you can bring your signature drink ingredients.
Directions To Trailhead Parking Lot
The park is located at 1400 George's Hill Road in Southbury, off of I-84 Exit 14. There is a small Kettletown State Park sign. After you turn into the park, proceed straight ahead down the park road, keeping left where you see a fork to the right for campsites. Shortly thereafter you'll see a grass parking lot on the left where you should park. If you somehow miss it you'll wind up at a cul-de-sac bordering Lake Zoar. You can just turn around to find the grass parking lot now on your right.
Trip Leader
sustaining member
richardc
Outdoor Fitness Level: Moderate
Danbury, CT
United States
Online Status: OFFLINE
Last Login: 05/20/2022 09:52 AM
Member Since: 08/14/2004
members signed up for this event
guest member
dave0729
Outdoor Fitness Level: Moderate to Strenuous
Bolton, CT
United States
Online Status: OFFLINE
Last Login: 05/16/2022 12:53 PM
Member Since: 06/24/2007
Driving My Own Car


(Willing to give guys a ride)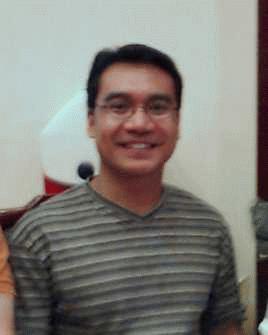 guest member
mrmichang
Outdoor Fitness Level: Moderate to Strenuous
Yonkers and Binghamton, NY
United States
Online Status: OFFLINE
Last Login: 05/20/2022 06:06 PM
Member Since: 01/07/2004
Driving My Own Car


(Willing to give guys a ride)
Discuss This Trip/Event