VT Fall Weekend Day2: Jamaica State Park/Hamilton Falls Hike
Half Day Hike
DATE: Oct 10, 2021

END DATE: Oct 10, 2021

Hike/Event Location: Jamaica VT
Trip Leader(s)
benj58
Waltham, MA United States,
jbb17
Burlington, VT United States
Meeting Time: 11:00 AM
Max # People: 12
Hike Guiding / Event Fee: No, I will not be asking participants for money
Hike Difficulty Level:
Moderate
(Do you qualify to attend with this hike difficulty rating? Click Here.)
Sign Up To This Trip/Event
You must be a least a guest member to participate. Comments such as "+1" or "bringing a friend" are NOT permitted. All participants must sign-up for the event individually.
Select your mode of transportation, make any comments and then click on button.
You are not logged in.
Please, Log In
Disclaimer: The club and its members take no responsibility and will not be held responsible for any injuries or accidents that may occur during club events. Outdoor sports are inherently dangerous and accidents will happen. By joining the club or participating in any events posted on our website you are taking responsibility for your own safety and well-being. Anyone with an internet connection can post a trip on our web site. It is your responsibility to determine if this person has the experience and competence to lead the trip. We do not certify or confirm the qualifications of any of our members to lead or participate in trips.
Summary
Join Neil and Jim for Day 2 (of two) of our Vermont activities weekend. We'll hike approximately six miles round to trip to the dramatic Hamilton Falls in Jamaica State Park and back. We'll follow the West River Trail to the Overlook Trail to the falls, whose height is estimated to be 40-50 feet. This is a moderate hike with a total elevation gain of less than 1,000 feet. However, there are a few steep sections.
Directions To Trailhead Parking Lot
From the town of Jamaica, VT, drive south on VT-30/VT-100. Toward the southern end of town turn right on Depot Street. Continue for 0.5 miles. Turn left onto Salmon Hole Lane to enter the park, and continue to the Jamaica State Park campground parking lot.
Trip Leader(s)
sustaining member
benj58
Outdoor Fitness Level: Moderate
Waltham, MA
United States
Online Status: OFFLINE
Last Login: 10/16/2021 07:02 PM
Member Since: 10/30/2001
sustaining member
jbb17
Outdoor Fitness Level: Moderate
Burlington, VT
United States
Online Status: OFFLINE
Last Login: 10/05/2021 09:14 PM
Member Since: 12/06/2008
members signed up for this event
sustaining member
vtfred
Outdoor Fitness Level: Moderate to Strenuous
Barre, VT
United States
Online Status: OFFLINE
Last Login: 10/17/2021 05:04 PM
Member Since: 03/27/2009
Driving My Own Car


(Willing to give guys a ride)
sustaining member
SEBill
Outdoor Fitness Level: Moderate
Boston, MA
United States
Online Status: OFFLINE
Last Login: 10/17/2021 07:29 AM
Member Since: 07/16/2021
Driving My Own Car


(Possibly willing to give guys a ride)
sustaining member
SEALI
Outdoor Fitness Level: Moderate
Boston, MA
United States
Online Status: OFFLINE
Last Login: 10/17/2021 07:28 AM
Member Since: 07/22/2021
Driving My Own Car


(Willing to give guys a ride)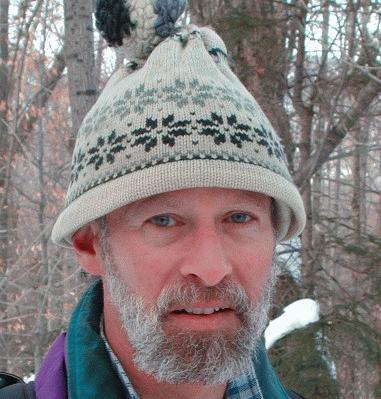 guest member
LewLasher
Outdoor Fitness Level: Moderate to Strenuous
Cambridge, MA
United States
Online Status: OFFLINE
Last Login: 10/12/2021 08:33 AM
Member Since: 10/30/2001
Driving My Own Car


(Willing to give guys a ride)
guest member
PaceAlong
Outdoor Fitness Level: Moderate to Strenuous
Meredith , NH
United States
Online Status: OFFLINE
Last Login: 10/12/2021 06:19 AM
Member Since: 05/20/2006
Driving My Own Car


(Possibly willing to give guys a ride)
Discuss This Trip/Event