Ashuwillticook Rail Trail - Cycling
LGBTQ Hike
DATE: Sep 19, 2021

END DATE: Sep 19, 2021

Hike/Event Location: Lanesborough MA
Trip Leader(s)
gaykilter
Albany, NY United States
Meeting Time: 10:00 AM
Max # People: 10
Hike Guiding / Event Fee: No, I will not be asking participants for money
Hike Difficulty Level:
Easy to Moderate
(Do you qualify to attend with this hike difficulty rating? Click Here.)
Sign Up To This Trip/Event
You must be a least a guest member to participate. Comments such as "+1" or "bringing a friend" are NOT permitted. All participants must sign-up for the event individually.
Select your mode of transportation, make any comments and then click on button.
You are not logged in.
Please, Log In
Disclaimer: The club and its members take no responsibility and will not be held responsible for any injuries or accidents that may occur during club events. Outdoor sports are inherently dangerous and accidents will happen. By joining the club or participating in any events posted on our website you are taking responsibility for your own safety and well-being. Anyone with an internet connection can post a trip on our web site. It is your responsibility to determine if this person has the experience and competence to lead the trip. We do not certify or confirm the qualifications of any of our members to lead or participate in trips.
Summary
I'll be at the Vacation Village in the Berkshires for the week of Saturday, September 18 to Saturday, September 25, 2021, and will be hiking the area and riding the Ashuwillticook Rail Trail.
I'd like to invite interested nature lovers to join me. I would suggest we all meet at the Vacation Village in the Berkshires (276 Brodie Mountain Road, Hancock, MA 01237), where I'll be staying. It's a short drive to the trailhead from there and we can rideshare, leaving cars at the resort.
The 11-mile Ashuwillticook Rail Trail travels through wooded landscapes, pristine natural beauty, and the history of 4 Berkshire County communities. The Trail is actually an abandoned railway corridor that has been transformed into a paved trail for walkers, runners, bikers, rollerbladers and xc skiers. Lanesborough and North Adams is a great way to reconnect active men and visitors to local history and the natural environment.
The Ashuwillticook Rail Trail is a moderately trafficked point-to-point trail located near Berkshire, Massachusetts, and is good for all skill levels. The trail offers a number of activity options and is accessible year-round.
The route starts at a trailhead in Lanesborough on the outskirts of Pittsfield, MA. The trail rolls into the woods between the tranquil Hoosic River and MA 8, which is screened from the path by trees. You'll pass Berkshire Pond in the first mile before arriving at the 418-acre Cheshire Reservoir. Along its 2.4-mile trailside banks you'll see anglers casting for bass, northern pike, and yellow perch. You'll also be able to spot ospreys and herons, as well as turtles basking on logs. There is an unobstructed view of Mount Greylock, the highest point in the state, just across the lake.
Although there are food stops, most are on the wrong side of a busy state highway, so I recommend packing a picnic lunch, so you can relax and enjoy some rest stops, and enjoy the sights along the trail while refueling. You can find snacks and refreshments in Cheshire at the north end of the reservoir. The remaining 4 miles to the edge of Adams passes wood lots and farms.
History unfolds as you arrive in Adams and see old mill buildings on the far shore of the Hoosic River. The route parallels the town's restored main street that boasts quaint stores and eateries. Archways and banners throughout Adams frequently depict a black bear on a bicycle, a nod to both the trail and the resident black bear population.
Directions To Trailhead Parking Lot
To reach the Lanesborough trailhead from I-90, take Exit 2 to the toll plaza and bear right onto US 20/Housatonic St. toward Pittsfield. In 0.7 mile turn right onto Main St. Go 0.4 mile, and turn slightly left to remain on US 20 W. Go 10.2 miles and turn right in Pittsfield onto MA 9/East St. toward Dalton/Northampton. Go 1.4 miles and continue straight onto Merrill Road, and then go 1.8 miles and bear left onto MA 8/Cheshire Road. Go 1.5 miles and turn left onto US 7/MA 8 Connector Road. Parking is on the left and the right after the turn.
To reach the Adams trailhead, follow the directions above to MA 8/Cheshire Road. Go 12.1 miles north on MA 8/Cheshire Road, and turn left onto Center St./Park St. In 0.3 mile, turn right onto Hoosac St., and then take an immediate right onto Depot St.
To reach the Adams trailhead from the intersection of MA 2 and MA 8 in North Adams, head south on MA 8/State St. Go 5.5 miles and turn left onto Hoosac St. Take an immediate right onto Depot St. Parking is on the left. Cross Hoosac St. and continue 1.2 miles north to reach the endpoint on Lime St.
If coming from out-of-state or from a more remote location, plug in Ashuwillticook Rail Trail in Google Maps to get directions.
Trip Leader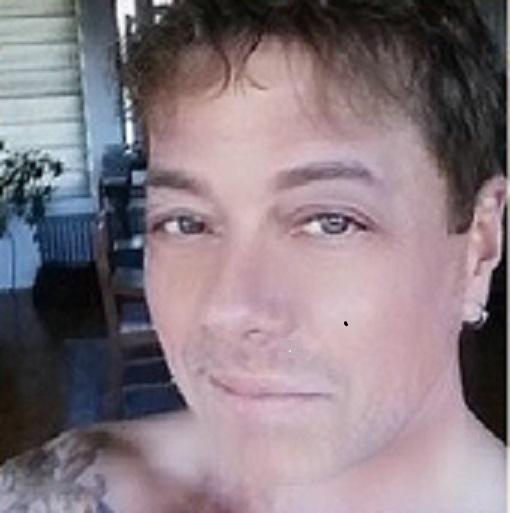 guest member
gaykilter
Outdoor Fitness Level: Moderate to Strenuous
Albany, NY
United States
Online Status: OFFLINE
Last Login: 09/19/2021 11:28 AM
Member Since: 03/24/2019
members signed up for this event
sustaining member
Krzysztof
Outdoor Fitness Level: Moderate
Newfane, VT
United States
Online Status: OFFLINE
Last Login: 09/20/2021 10:16 PM
Member Since: 07/01/2012
Driving My Own Car


(Possibly willing to give guys a ride)
Comment: Love to join you! It sounds perfect, I live in Southern Vermont so it's not terribly far. I'm trying to increase my bicycling but between a huge garden, work and other projects it's all a juggle. Thanks! Christopher
Discuss This Trip/Event