Finger Lakes Trail - So. Catskills - LongPath (3.6 miles)
LGBTQ Hike
DATE: Aug 21, 2021

END DATE: Aug 21, 2021

Hike/Event Location: Boiceville-Phoenicia, NY NY
Trip Leader(s)
gaykilter
Albany, NY United States
Meeting Time: 7:00 AM
Max # People: 10
Hike Guiding / Event Fee: No, I will not be asking participants for money
Hike Difficulty Level:
Easy to Moderate
(Do you qualify to attend with this hike difficulty rating? Click Here.)
Sign Up To This Trip/Event
You must be a least a guest member to participate. Comments such as "+1" or "bringing a friend" are NOT permitted. All participants must sign-up for the event individually.
Select your mode of transportation, make any comments and then click on button.
You are not logged in.
Please, Log In
Disclaimer: The club and its members take no responsibility and will not be held responsible for any injuries or accidents that may occur during club events. Outdoor sports are inherently dangerous and accidents will happen. By joining the club or participating in any events posted on our website you are taking responsibility for your own safety and well-being. Anyone with an internet connection can post a trip on our web site. It is your responsibility to determine if this person has the experience and competence to lead the trip. We do not certify or confirm the qualifications of any of our members to lead or participate in trips.
Summary
I will be scouting the trails on Wednesday, August 18, in prep for the August 21 hike.
I suggest we meet at the Phoenicia Diner, 5681 NY-28, Phoenicia, NY 12464, (845) 688-9957 at 07:00 for refreshment, introductions, and initial trail discussion.
It would be great if someone familiar with the actual trail were to participate.
It's a easy-moderate 3.6 miles, so if we take it really easy, and take the time to enjoy the scenery, and a few moments to meditate along the way, it can be a memorable experience.
More details to follow as we approach the date and participants contact me.
Kind regards,
William
Directions To Trailhead Parking Lot
I recommend using Google Maps or GPS to get to Phoenicia Diner, 5681 NY-28, Phoenicia, NY 12464. From there we'll depart as a group to the trailhead. After the hike, we can decide on a post-hike venue. I'll provide links or a synopsis of available venues.
Trip Leader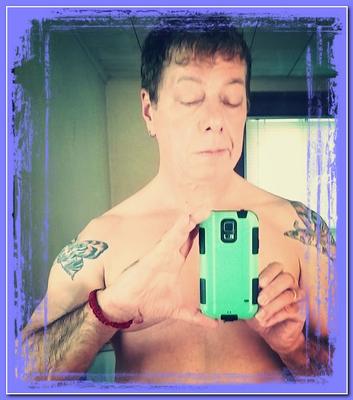 guest member
gaykilter
Outdoor Fitness Level: Moderate to Strenuous
Albany, NY
United States
Online Status: OFFLINE
Last Login: 07/21/2021 10:56 AM
Member Since: 03/24/2019
members signed up for this event
sustaining member
markhoughtaling
Outdoor Fitness Level: Moderate to Strenuous
ACCORD, NY
United States
Online Status: OFFLINE
Last Login: 07/27/2021 11:37 PM
Member Since: 02/07/2021
Driving My Own Car


(Possibly willing to give guys a ride)
Discuss This Trip/Event