(NH) Northern Rail Trail - E. Andover to Danbury
Other
DATE: Jun 20, 2021

END DATE: Jun 20, 2021

Hike/Event Location: E. Andover NH
Trip Leader(s)
benj58
Waltham, MA United States,
vtfred
Barre, VT United States
Meeting Time: 10:30 AM
Max # People: 10
Hike Guiding / Event Fee: No, I will not be asking participants for money
Hike Difficulty Level:
Moderate
(Do you qualify to attend with this hike difficulty rating? Click Here.)
Sign Up To This Trip/Event
You must be a least a guest member to participate. Comments such as "+1" or "bringing a friend" are NOT permitted. All participants must sign-up for the event individually.
Select your mode of transportation, make any comments and then click on button.
You are not logged in.
Please, Log In
Disclaimer: The club and its members take no responsibility and will not be held responsible for any injuries or accidents that may occur during club events. Outdoor sports are inherently dangerous and accidents will happen. By joining the club or participating in any events posted on our website you are taking responsibility for your own safety and well-being. Anyone with an internet connection can post a trip on our web site. It is your responsibility to determine if this person has the experience and competence to lead the trip. We do not certify or confirm the qualifications of any of our members to lead or participate in trips.
Summary
*RIDE RESCHEDULED TO SUN 6/20. PLEASE REMOVE YOUR NAME FOM THE TRIP IF YOU CANNOT ATTEND THAT DAY*
This moderate rail trail ride is part of our longtime goal of riding the complete (NH) Northern Rail Trail with some fellow bikers. We encourage others to join us and a group of our friends.
The NRT stretches 58 miles from Boscawen to Lebanon, NH. We'll ride about 25 miles round trip, from Highland Lake in E. Andover to Danbury and back. Though the NRT is not paved, its hard packed dirt/crushed gravel surface (with occasional soft spots) can accommodate most any type of bicycle. While a hybrid/city bike is best suited for the NRT, one certainly can ride this trail with a road or mountain bike. There are hills on the NRT, but most are gradual. Anyone shy of a devout couch potato/sofa cucumber should be able to handle them!
New England weather is unpredictable, so check the forecast before you leave home. Layers that you can add/subtract are your best bet for clothing. To be safe, throw in a poncho as well! Also bring sunscreen, a helmet, plenty of fluids (more than you think you'll need!), and a lunch and/or snacks.
Review Friends of the Northern Rail Trail of Merrimack County for additional information. (If you search for just Northern Rail Trail you may be directed to another section of the trail.)
______________________________________
IMPORTANT: Please check your bike well before the trip. Make sure your brakes are working, and fill your tires if they're low. Check the tires for bulges or other signs of damage. A bulge may mean a weak spot in the tire and/or tube, and an impending flat. In fact, even if your tires seem fine, pack an extra tube if you have one. Consider getting your bike tuned up if you haven't done so this year.
Directions To Trailhead Parking Lot
Meet at the parking lot on Maple Street across from Highland Lake in E. Andover. (IMPORTANT: There is a second Highland Lake in Washington/Stoddard, NH. This is NOT the correct location!)
From Boston and points south: Take I-93 north to exit 17** for US 3/US 4 west Penacook/Boscawen. When US 3 and 4 diverge, follow rt. 4. Continue on rt. 4 for about 13 miles to Plains Rd. In about 1.5 miles, turn right on NH 11 east. In approximately 1.8 miles turn left on Maple Street. The parking lot will be on your right in about 1/4 mile.
From Vermont and points northwest: Take I-89 south to exit 11** (in NH) for NH 11/King Hill Road. Follow rt. 11 east about 13.5 miles. Turn left on Maple Street. The parking lot will be on your right in about 1/4 mile.
From Europe, Asia, Australia, or Antarctica: Fly to Logan Airport, rent a car, and follow directions above. :))
**Note: Sequential interstate highway exits are being replaced by driving distance exit numbers nationwide. This exit number may no longer be correct on the date of the trip.
Trip Leader(s)
benj58
Outdoor Fitness Level: Moderate
Waltham, MA
United States
Online Status: OFFLINE
Last Login: 06/10/2021 10:23 PM
Member Since: 10/30/2001
vtfred
Outdoor Fitness Level: Moderate to Strenuous
Barre, VT
United States
Online Status: OFFLINE
Last Login: 06/12/2021 07:22 PM
Member Since: 03/27/2009
members signed up for this event
jstrbck
Outdoor Fitness Level: Moderate to Strenuous
Worcester, MA
United States
Online Status: OFFLINE
Last Login: 06/12/2021 09:58 AM
Member Since: 05/10/2018
Driving My Own Car


(Possibly willing to give guys a ride)
sustaining member
Bruhike
Outdoor Fitness Level: Moderate to Strenuous
Rumford, RI
United States
Online Status: OFFLINE
Last Login: 06/08/2021 06:44 AM
Member Since: 08/02/2013
Driving My Own Car


(Possibly willing to give guys a ride)
guest member
crashalan
Outdoor Fitness Level: Moderate to Strenuous
Boston, MA
United States
Online Status: OFFLINE
Last Login: 06/05/2021 11:25 AM
Member Since: 06/05/2021
Driving My Own Car


(NOT willing to give guys a ride)
HikerBiker
Outdoor Fitness Level: Moderate to Strenuous
Londonderry, NH
United States
Online Status: OFFLINE
Last Login: 06/05/2021 04:55 PM
Member Since: 02/23/2003
Driving My Own Car


(Possibly willing to give guys a ride)
tdefauw
Outdoor Fitness Level: Moderate to Strenuous
Plymouth, NH
United States
Online Status: OFFLINE
Last Login: 06/11/2021 09:12 AM
Member Since: 10/30/2001
Driving My Own Car


(Willing to give guys a ride)
jkelaghan
Outdoor Fitness Level: Moderate
Plymouth, NH
United States
Online Status: OFFLINE
Last Login: 06/06/2021 03:21 PM
Member Since: 10/02/2002
Driving My Own Car


(Willing to give guys a ride)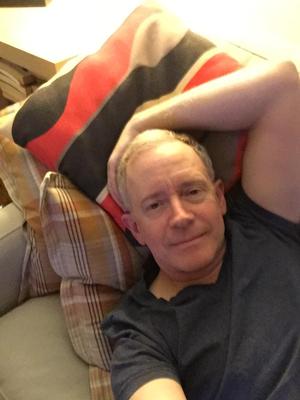 guest member
Pgovernor
Outdoor Fitness Level: Moderate to Strenuous
Boston, MA
United States
Online Status: OFFLINE
Last Login: 06/08/2021 12:43 PM
Member Since: 10/30/2018
Driving My Own Car


(Possibly willing to give guys a ride)
Discuss This Trip/Event