Whiteface and Passaconaway Loop Hike
4000 Footer
DATE: May 22, 2021

END DATE: May 22, 2021

Hike/Event Location: Wonalancet NH
Trip Leader(s)
dpbyrnes
Ipswich, MA United States
Meeting Time: 8:00 AM
Max # People: 6
Hike Guiding / Event Fee: No, I will not be asking participants for money
Hike Difficulty Level:
Moderate to Strenuous
(Do you qualify to attend with this hike difficulty rating? Click Here.)
Sign Up To This Trip/Event
You must be a least a guest member to participate. Comments such as "+1" or "bringing a friend" are NOT permitted. All participants must sign-up for the event individually.
Select your mode of transportation, make any comments and then click on button.
You are not logged in.
Please, Log In
Disclaimer: The club and its members take no responsibility and will not be held responsible for any injuries or accidents that may occur during club events. Outdoor sports are inherently dangerous and accidents will happen. By joining the club or participating in any events posted on our website you are taking responsibility for your own safety and well-being. Anyone with an internet connection can post a trip on our web site. It is your responsibility to determine if this person has the experience and competence to lead the trip. We do not certify or confirm the qualifications of any of our members to lead or participate in trips.
Summary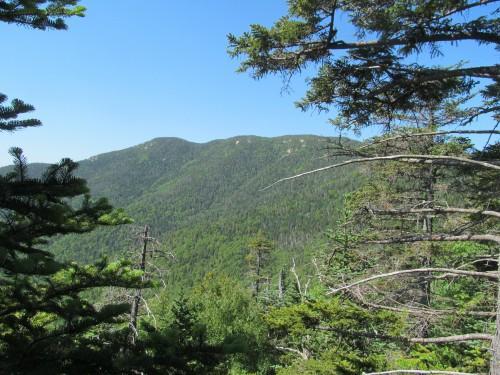 Join us for this 11 mile hike over the summits of Mts. Whiteface (4020') and Passaconaway (4043'). While these peaks are rather low on the 4000-footer list they offer ample views into the surrounding wilderness and peaks. On a clear day we will have vistas to the south from Whiteface's ledges, over the Lakes Region and northward to Mt. Washington. There will be additional views along the ridge and off of Mt. Passaconaway. We will be hiking the circuit in a clockwise manner...ascending via the Blueberry Ledge Trail to Whiteface and descending off of Passaconaway by way of the Dicey's Mill Trail. There are moderately steep sections of smooth granite and a few rock scrambles ascending Whiteface, otherwise the trails are modest in grade.
Total Distance and Elevation Gain: 11 miles with approximately 4350 feet in cumulative elevation gain.
Total Time: 6-8 9 hours depending on breaks and group's speed.
Rain or harsh weather may postpone to another date or cancel, as appropriate.
What to Bring: Typical spring hiking gear should be appropriate: non-cotton layers, convertible hiking pants/shorts, good sturdy hiking boots with thick socks, a windbreaker/raingear. Also bring along lunch, snacks and plenty of water (at least 2-L). Pack bug spray. sunscreen and anything else that you may require for a day hike.
Directions To Trailhead Parking Lot
From the West: From Route I-93, take Exit 24 for US-3/NH-25 towards Ashland/Holderness. In about 4.5 miles turn left onto NH-113. Continue for 11.7 miles. Turn left onto NH-113 E and proceed for another 3.7 miles. Continue onto NH-113A W/N (Sandwich Road) for 6.7 miles. Here there will be a right-handed bend in the road...DO NOT CONTINUE...Instead turn left onto Ferncroft Road and the marked trailhead parking lot will be on your right. This is about 30 miles (44 minutes) from I-93.
From the East: Going North on NH-16 N/US-202 E. In West Ossipee, turn left onto Depot Rd. At 3.4 miles, Turn right onto NH-113 E. Go Past the Tamworth Fire Department and around .8 mile go Left to continue on NH-113A E (Chinook Trail). Go 6.6 miles and turn Right onto Ferncroft Rd. At 0.5 mile, turn Right into the parking lot area (looks like a pasture).
For GPS Users: Ferncroft Road, Tamworth, NH (43.913584,-71.357972).
Look for a white Honda CRV.
Trip Leader
dpbyrnes
Outdoor Fitness Level: Moderate to Strenuous
Ipswich, MA
United States
Online Status: OFFLINE
Last Login: 06/10/2021 01:43 PM
Member Since: 01/24/2009
members signed up for this event
promeneur
Outdoor Fitness Level: Moderate
Nashua, NH
United States
Online Status: OFFLINE
Last Login: 06/08/2021 10:46 PM
Member Since: 02/08/2021
Driving My Own Car


(Possibly willing to give guys a ride)
Napo
Outdoor Fitness Level: Moderate to Strenuous
Boston, MA
United States
Online Status: OFFLINE
Last Login: 06/02/2021 12:10 AM
Member Since: 05/24/2020
Driving My Own Car


(Possibly willing to give guys a ride)
jmahoney
Outdoor Fitness Level: Moderate to Strenuous
Boston, MA
United States
Online Status: OFFLINE
Last Login: 05/27/2021 08:18 AM
Member Since: 07/19/2018
Driving My Own Car


(Willing to give guys a ride)
Discuss This Trip/Event