(NH) Northern Rail Trail Bike Ride - Boscawen to Franklin
Other
DATE: May 16, 2021

END DATE: May 16, 2021

Hike/Event Location: Boscawen NH
Trip Leader(s)
vtfred
Barre, VT United States,
benj58
Waltham, MA United States
Meeting Time: 10:30 AM
Max # People: 10
Hike Guiding / Event Fee: No, I will not be asking participants for money
Hike Difficulty Level:
Easy to Moderate
(Do you qualify to attend with this hike difficulty rating? Click Here.)
Sign Up To This Trip/Event
You must be a least a guest member to participate. Comments such as "+1" or "bringing a friend" are NOT permitted. All participants must sign-up for the event individually.
Select your mode of transportation, make any comments and then click on button.
You are not logged in.
Please, Log In
Disclaimer: The club and its members take no responsibility and will not be held responsible for any injuries or accidents that may occur during club events. Outdoor sports are inherently dangerous and accidents will happen. By joining the club or participating in any events posted on our website you are taking responsibility for your own safety and well-being. Anyone with an internet connection can post a trip on our web site. It is your responsibility to determine if this person has the experience and competence to lead the trip. We do not certify or confirm the qualifications of any of our members to lead or participate in trips.
Summary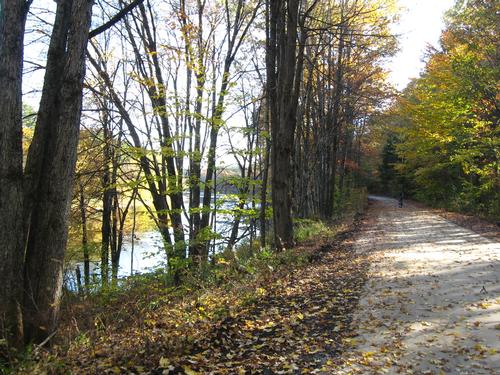 This moderate rail trail ride is part of a longtime goal of riding the complete (NH) Northern Rail Trail with some fellow bikers. I am listing the ride with GO to encourage others to join me, co-leader Neil Benjamin, and a group of our friends.
The NRT stretches 58 miles from Boscowen to Lebanon, NH. We'll ride about 20 miles round trip, starting from the southeastern trailhead in Boscowen. The asphalt surface of the NRT is generally quite smooth, so any type of bicycle is perfectly adequate. That said, a road or hybrid/city bike is best suited for this ride. There are hills on the NRT, but most are gradual. Anyone shy of a devout couch potato should be able to handle them!
New England weather is unpredictable, so check the forecast before you leave home. Layers that you can add/subtract are your best bet for clothing. Also bring sunscreen, a helmet, plenty of fluids (more than you think you'll need!), and a lunch and/or snacks.
**UPDATE SATURDAY AFTERNOON 5/15: THE TRIP IS ON! THERE'S A CHANCE OF SHOWERS TOMORROW AFTERNOOON, BUT BY AND LARGE, THE FORECAST LOOKS GOOD. TO BE SAFE, BRING A PONCHO OR RAINCOAT THAT YOU CAN PUT ON SHOULD MOTHER NATURE DECIDE TO RAIN ON OUR PARADE!**
Review "Friends of the Northern Rail Trail of Merrimack County' https://fnrt.org/ for additional information. [if you search for just Northern Rail Trail you may be directed to another northern section of the rail trail].
BRING YOUR CALENDAR - as we are planning to continue riding north/west on NRT this summer. We'll identify June-July-August ride dates.
Directions To Trailhead Parking Lot
Meet at Boscawen Trail Head -Exit 17 off I-93, follow Rt 4 east. See parking icon marked GERRISH on map below:
https://fnrt.org/wp-content/uploads/2020/11/Copy-of-Northern-Boscawen-Oct-26-2020.pdf
More detail on parking from NRT board member:
'Gerrish Station is your gathering area for a large group ride. There is plenty of parking there. Routes 3 and 4 split in Boscawen at the north end of town, stay to the right on Rt-3. Gerrish is just north of the county jail and nursing home complex, on the right hand side of RT-3. Look for the old freight depot building.'
Fred - 802 356 4546
Neil - 617 686 4555
Trip Leader(s)
vtfred
Outdoor Fitness Level: Moderate to Strenuous
Barre, VT
United States
Online Status: OFFLINE
Last Login: 06/12/2021 07:22 PM
Member Since: 03/27/2009
benj58
Outdoor Fitness Level: Moderate
Waltham, MA
United States
Online Status: OFFLINE
Last Login: 06/10/2021 10:23 PM
Member Since: 10/30/2001
members signed up for this event
kalevine
Outdoor Fitness Level: Moderate
Jamaica Plain, MA
United States
Online Status: OFFLINE
Last Login: 05/30/2021 04:56 PM
Member Since: 10/30/2001
Driving My Own Car


(Willing to give guys a ride)
guest member
Jbholder
Outdoor Fitness Level: Moderate to Strenuous
Tunbridge, VT
United States
Online Status: OFFLINE
Last Login: 06/05/2021 07:18 AM
Member Since: 06/28/2016
Driving My Own Car


(Willing to give guys a ride)
H2Odialog
Outdoor Fitness Level: Moderate to Strenuous
Milton, MA
United States
Online Status: OFFLINE
Last Login: 06/08/2021 11:00 AM
Member Since: 08/17/2005
Driving My Own Car


(Possibly willing to give guys a ride)
sustaining member
Bruhike
Outdoor Fitness Level: Moderate to Strenuous
Rumford, RI
United States
Online Status: OFFLINE
Last Login: 06/08/2021 06:44 AM
Member Since: 08/02/2013
Driving My Own Car


(Possibly willing to give guys a ride)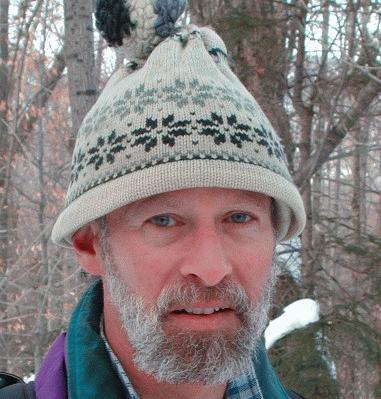 guest member
LewLasher
Outdoor Fitness Level: Moderate to Strenuous
Cambridge, MA
United States
Online Status: OFFLINE
Last Login: 06/11/2021 09:36 AM
Member Since: 10/30/2001
Driving My Own Car


(Willing to give guys a ride)
Discuss This Trip/Event