Salem-Windham-Derry Bike Trails
Other
DATE: Jun 05, 2021

END DATE: Jun 05, 2021

Hike/Event Location: Salem NH
Trip Leader(s)
benj58
Waltham, MA United States,
charlieg
Pelham, NH United States
Meeting Time: 10:30 AM
Max # People: 12
Hike Guiding / Event Fee: No, I will not be asking participants for money
Hike Difficulty Level:
Easy to Moderate
(Do you qualify to attend with this hike difficulty rating? Click Here.)
Sign Up To This Trip/Event
You must be a least a guest member to participate. Comments such as "+1" or "bringing a friend" are NOT permitted. All participants must sign-up for the event individually.
Select your mode of transportation, make any comments and then click on button.
You are not logged in.
Please, Log In
Disclaimer: The club and its members take no responsibility and will not be held responsible for any injuries or accidents that may occur during club events. Outdoor sports are inherently dangerous and accidents will happen. By joining the club or participating in any events posted on our website you are taking responsibility for your own safety and well-being. Anyone with an internet connection can post a trip on our web site. It is your responsibility to determine if this person has the experience and competence to lead the trip. We do not certify or confirm the qualifications of any of our members to lead or participate in trips.
Summary
Join us for an easy 22-mile (round trip) pedal on the contiguous Salem, Windham, and Derry Rail Trails, located in southern New Hampshire. At 11 miles, these connected trails comprise the longest paved abandoned rail bed in New Hampshire. The scenic trails pass though beautiful, shaded ledges and two pond marshes, and are predominately wooded and shaded. The Salem trailhead is about an hour from the Boston area.
Bring snacks and/or lunch, plenty of fluids, a helmet, and sunscreen. While it may be cool when we set out, it should warm up as we ride. So bring a sweatshirt or light jacket that you can easily stow when you don't need it. Also consider bringing insect repellant, just in case.
If you all are well-behaved, we may make an ice cream stop along the way! :)
__________________________________________
ADDENDUM 5/31: Please check your bike a few days before the trip. Make sure your brakes are working, and fill your tires if they're low. Check the tires for bulges or other signs of damage. A bulge may mean a weak spot in the tire and/or tube, and an impending flat. In fact, even if your tires seem fine, pack an extra tube if you have one.
Directions To Trailhead Parking Lot
We'll meet at the Salem Municipal Parking Lot, located at the corner of Main and Central Streets in Salem, NH.
From Boston and points south: Take the second NH exit off I-93 north—NH-38/NH-97/Salem. (Exit number was 2, but interstate exits are being renumbered. So don't rely on that.) Bear right at the end of the exit ramp, and **follow Pelham Rd. about .4 mi. Continue onto Main St. for another .4 mi. Turn right on Central St. The lot will be on your right.
From points north/Nashua/Merrimack: Take I-93 south to the NH-38/NH-97/Salem exit (possibly exit 2, but don't count on it!). Bear left at the end of the ramp, following signs for NH-38/NH-97/Salem. Then follow directions from ** above.
Note: The municipal lot is relatively small. If it's full, park at the NH State Employment Dept., 29 S. Broadway. To get there from the municipal lot, go back up Central St. to Main St. Turn right, and then immediately right again onto S. Broadway. (Salem Cooperative Bank is on the corner.) The employment office is a short distance down Broadway on your left. Look for a "New Hampshire Works" sign in front. Meet the group at the municipal lot.
Trip Leader
benj58
Outdoor Fitness Level: Moderate
Waltham, MA
United States
Online Status: OFFLINE
Last Login: 06/10/2021 10:23 PM
Member Since: 10/30/2001
members signed up for this event
swimfit
Outdoor Fitness Level: Moderate to Strenuous
Hartford, CT
United States
Online Status: OFFLINE
Last Login: 05/23/2021 04:39 PM
Member Since: 09/25/2013
Driving My Own Car


(Willing to give guys a ride)
guest member
Jbholder
Outdoor Fitness Level: Moderate to Strenuous
Tunbridge, VT
United States
Online Status: OFFLINE
Last Login: 06/05/2021 07:18 AM
Member Since: 06/28/2016
Driving My Own Car


(Willing to give guys a ride)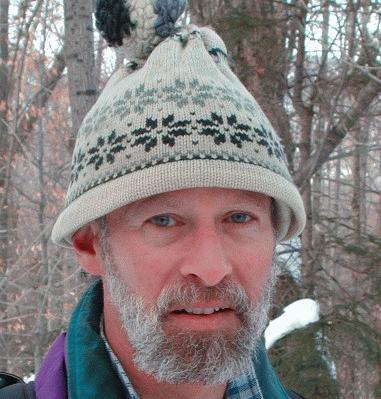 guest member
LewLasher
Outdoor Fitness Level: Moderate to Strenuous
Cambridge, MA
United States
Online Status: OFFLINE
Last Login: 06/11/2021 09:36 AM
Member Since: 10/30/2001
Driving My Own Car


(Willing to give guys a ride)
HikerBiker
Outdoor Fitness Level: Moderate to Strenuous
Londonderry, NH
United States
Online Status: OFFLINE
Last Login: 06/05/2021 04:55 PM
Member Since: 02/23/2003
Driving My Own Car


(Possibly willing to give guys a ride)
treader
Outdoor Fitness Level: Moderate to Strenuous
Boston, MA
United States
Online Status: OFFLINE
Last Login: 06/06/2021 07:26 PM
Member Since: 07/25/2007
Driving My Own Car


(Don't Own A Car)
guest member
bigmoosehill
Outdoor Fitness Level: Moderate
londonderry, NH
United States
Online Status: OFFLINE
Last Login: 04/30/2021 08:05 PM
Member Since: 03/24/2009
Driving My Own Car


(Possibly willing to give guys a ride)
tdefauw
Outdoor Fitness Level: Moderate to Strenuous
Plymouth, NH
United States
Online Status: OFFLINE
Last Login: 06/11/2021 09:12 AM
Member Since: 10/30/2001
Driving My Own Car


(Willing to give guys a ride)
jkelaghan
Outdoor Fitness Level: Moderate
Plymouth, NH
United States
Online Status: OFFLINE
Last Login: 06/06/2021 03:21 PM
Member Since: 10/02/2002
Driving My Own Car


(Willing to give guys a ride)
sustaining member
jconroy
Outdoor Fitness Level: Moderate
Beverly, MA
United States
Online Status: OFFLINE
Last Login: 06/09/2021 02:58 PM
Member Since: 04/11/2009
Driving My Own Car


(Possibly willing to give guys a ride)
H2Odialog
Outdoor Fitness Level: Moderate to Strenuous
Milton, MA
United States
Online Status: OFFLINE
Last Login: 06/08/2021 11:00 AM
Member Since: 08/17/2005
Driving My Own Car


(Possibly willing to give guys a ride)
Discuss This Trip/Event
vtfred
Posted May 31, 2021 at 4:33 PM
Hi Guys, I'm going to miss this one, darn it! Pls contribute to trip report~
swimfit
Posted Apr 22, 2021 at 6:08 AM
I have a bike rack so happy to offer to another rider fro CT