Mt. Pemigewasset Trail to the summit of Indian Head
LGBTQ Hike
DATE: Mar 25, 2021

END DATE: Mar 25, 2021

Hike/Event Location: Lincoln NH
Trip Leader(s)
baezfred
Scarborough, ME United States
Meeting Time: 10:00 AM
Max # People: 8
Hike Guiding / Event Fee: No, I will not be asking participants for money
Hike Difficulty Level:
Moderate
(Do you qualify to attend with this hike difficulty rating? Click Here.)
Sign Up To This Trip/Event
You must be a least a guest member to participate. Comments such as "+1" or "bringing a friend" are NOT permitted. All participants must sign-up for the event individually.
Select your mode of transportation, make any comments and then click on button.
You are not logged in.
Please, Log In
Disclaimer: The club and its members take no responsibility and will not be held responsible for any injuries or accidents that may occur during club events. Outdoor sports are inherently dangerous and accidents will happen. By joining the club or participating in any events posted on our website you are taking responsibility for your own safety and well-being. Anyone with an internet connection can post a trip on our web site. It is your responsibility to determine if this person has the experience and competence to lead the trip. We do not certify or confirm the qualifications of any of our members to lead or participate in trips.
Summary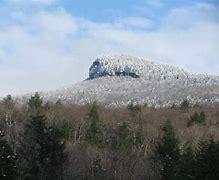 We will hike the Mt. Pemigewasset Trail to the summit of Indian Head (Mt. Pemigewasset). Being one of the 52 WAV - the open ledge has excellent views. The grades are moderate.

Afterwards, if you'd like, join us for a mid-afternoon lunch at the GYPSY CAFÉ at 117 Main St. (route 112) in Lincoln.

See: http://www.gypsycaferestaurant.com/home.html

If you can't make it for the hike, and just want to meetup for lunch, just let me know. Expecting lunch will be around 2pm.

Estimated Elevation Gain: 1250 feet
Estimated Distance: 3.6 miles (round trip)
Estimated Duration: 3 hours

Link to hike information and map (note: There is the "Indian Head Trail" that is located south of the Flume Visitor Center parking – this is NOT the trail we will use.)

https://www.alltrails.com/explore/trail/us/new-hampshire/mount-pemigewasset-trail-indian-head?ref=sidebar-static-map

Hiking Essentials:

See recommendations from the link below (we may encounter snow and winter-ish conditions - microspikes may be needed):

https://www.gayoutdoors.org/page.cfm?typeofsite=storydetail&id=992&storyset=yes



DISCLAIMER-

As a condition of your voluntary participation in this activity you acknowledge and agree to the following: this activity involves inherent risks that can cause property damage, injury, illness, disability, and/or death to participants and/or others; you assume all risk associated with this activity; you are responsible for having the necessary knowledge, skills, abilities, clothing, and equipment to safely participate in this activity; you know and will follow the Hike Safe Responsibility Code (Home - Hike Safe); the organizer(s) of this activity are volunteers; and you release, hold harmless, and indemnify the organizer(s) and all members of this group from any and all claims for property damage, injury, illness, disability, and/or death - including those caused by negligence and/or other reasons. (In other words, you may be hiking with us but you alone are responsible for your personal safety. The host of this event is a facilitator not a guide or a trip leader).
Directions To Trailhead Parking Lot
Driving Directions:

Take exit 34a from I-93 North to get onto US 3 North towards the Flume Gorge. Drive 0.4 miles and turn right into the Flume Visitor Center parking area – park in the northern most parking area. The Pemigewasset Trail to get to the summit starts in this parking lot.
Trip Leader
baezfred
Outdoor Fitness Level: Moderate to Strenuous
Scarborough, ME
United States
Online Status: OFFLINE
Last Login: 02/25/2021 09:26 AM
Member Since: 02/18/2018
members signed up for this event
MO
Outdoor Fitness Level: Moderate to Strenuous
Scarborough, ME
United States
Online Status: OFFLINE
Last Login: 02/26/2021 11:04 AM
Member Since: 12/06/2016
Driving My Own Car


(Willing to give guys a ride)
freespirit
Outdoor Fitness Level: Moderate
Dover, NH
United States
Online Status: OFFLINE
Last Login: 01/31/2021 10:17 AM
Member Since: 04/22/2006
Driving My Own Car


(Willing to give guys a ride)
Dell
Outdoor Fitness Level: Moderate to Strenuous
South Tamworth, NH
United States
Online Status: OFFLINE
Last Login: 02/19/2021 11:10 AM
Member Since: 04/23/2016
Driving My Own Car


(Willing to give guys a ride)
phoenix
Outdoor Fitness Level: Moderate to Strenuous
Somersworth, NH
United States
Online Status: OFFLINE
Last Login: 02/26/2021 10:01 PM
Member Since: 02/24/2013
Driving My Own Car


(Willing to give guys a ride)
Discuss This Trip/Event