Bretton Woods Cross Country Ski
Cross-Country Skiing
DATE: Mar 24, 2019

END DATE: Mar 24, 2019

Trip/Event Location: Bretton Woods NH
Trip Leader(s)
tdefauw
Plymouth, NH United States
Meeting Time: 9:30 AM
Max # People: 10
Trip Guiding / Event Fee: No, I will not be asking participants for money
Difficulty Level:
Moderate to Strenuous
(Do you qualify to attend with this trip difficulty rating? Click Here.)
Region: New England
Sign Up To This Trip/Event
You must be a least a guest member to participate. Comments such as "+1" or "bringing a friend" are NOT permitted. All participants must sign-up for the event individually.
Select your mode of transportation, make any comments and then click on button.
You are not logged in.
Please, Log In
Trip Leaders can click here to edit or delete this activity.
Disclaimer: The club and its members take no responsibility and will not be held responsible for any injuries or accidents that may occur during club events. Outdoor sports are inherently dangerous and accidents will happen. By joining the club or participating in any events posted on the GayOutdoors web page you are taking responsibility for your own safety and well-being. Anyone with an internet connection can post a trip on the GayOutdoors web site. It is your responsibility to determine if this person has the experience and competence to lead the trip. GayOutdoors does not certify or confirm the qualifications of any of its members to lead or participate in trips.
Summary
Join us for a day of cross country skiing at the Bretton Woods Nordic Center at the Mount Washington Resort. The trails are beautiful and well groomed, with great views of Mount Washington and the presidential range on a clear day. We will do a variety of trails, some hilly and some flat, and will pass a frozen waterfall, several viewpoints of Mount Washington, and we will have lunch at the AMC Highland Center, where you can buy lunch (soup, vegetarian chili, salad bar, sandwiches) or eat your own lunch.

The total amount of skiing for the day will be close to 20 km. Due to the planned length of the ski and the number of hills involved, this is not a good trip for beginner cross country skiers. We therefore ask that participants be at least intermediate cross country skiers, including having adequate ability in going up and down hills and making turns when going down a hill. We will be doing classical skiing as opposed to skating. The trail fee is $21.

Our plan is to start off on Perimeter, then Willey's Way, B&M (stopping at Upper Falls), Abenaki Crossing (view of Mt Washington), and then Clinton. We can make a brief stop at the cabin on Porcupine Lane if people would like a short break/snack/bathroom(outhouse) stop with another Mt Washington view. We will then continue on Clinton, passing another great Mount Washington viewpoint, then Crawford Hollow, Lower Fairway, and Highland trails to the AMC Highland Center where we will have lunch. Depending on our pace and number of stops, it should take 2.5-3 hours before we get to the Highland Center. After lunch, we will take Clinton, Beech Hill, Peter's Path, Beaver Pond, Sebosis, Stump Walk, and B&M back to the Nordic Center, which should take 2 hours or less. If necessary, based on posted trail conditions, there may be slight alterations.
We will meet at the Bretton Woods NordicCenter at 9:30 am. If you need to rent skis, please arrive 15 minutes earlier to take care of this. The Bretton Woods Nordic Center is on the property of the Mount Washington Resort right off of Rt 302 in Bretton Woods. We will meet inside the nordic center.
Trip Leader
sustaining member
tdefauw
Outdoor Fitness Level: Moderate to Strenuous
Plymouth, NH
United States
Online Status: OFFLINE
Last Login: 04/23/2019 03:44 PM
Member Since: 10/30/2001
members signed up for this event
sustaining member
jkelaghan
Outdoor Fitness Level: Moderate
Plymouth, NH
United States
Online Status: OFFLINE
Last Login: 04/08/2019 07:32 AM
Member Since: 10/02/2002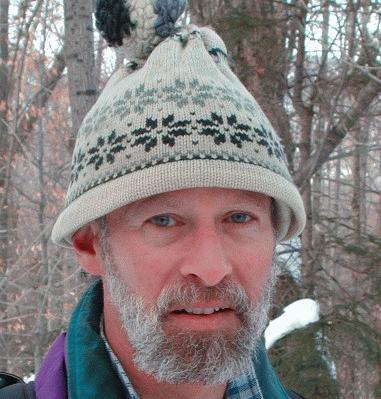 guest member
LewLasher
Outdoor Fitness Level: Moderate to Strenuous
Cambridge, MA
United States
Online Status: OFFLINE
Last Login: 03/23/2019 06:59 PM
Member Since: 10/30/2001
Driving My Own Car


(Willing to give guys a ride)
Discuss This Trip/Event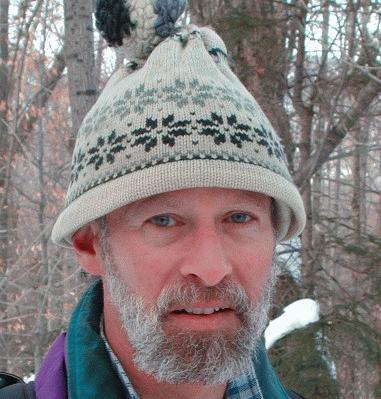 LewLasher
Posted Mar 23, 2019 at 7:01 PM
Looking forward to skiing with y'all tomorrow. I'll be wearing a red jacket. My cell phone number is 802-233-8927.