Hike Kiptopeke State Park
Hiking/Walk
DATE: Jun 13, 2018

END DATE: Jun 13, 2018

Trip/Event Location: Cape Charles VA
Trip Leader(s)
HeHikes
Eastern Shore, VA United States
Meeting Time: 3:00 PM
Max # People: 4
Trip Guiding / Event Fee: No, I will not be asking participants for money
Difficulty Level:
Easy to Moderate
(Do you qualify to attend with this trip difficulty rating? Click Here.)
Region: South Atlantic
Sign Up To This Trip/Event
You must be a least a guest member to participate. Comments such as "+1" or "bringing a friend" are NOT permitted. All participants must sign-up for the event individually.
Select your mode of transportation, make any comments and then click on button.
You are not logged in.
Please, Log In
Trip Leaders can click here to edit or delete this activity.
Disclaimer: The club and its members take no responsibility and will not be held responsible for any injuries or accidents that may occur during club events. Outdoor sports are inherently dangerous and accidents will happen. By joining the club or participating in any events posted on the GayOutdoors web page you are taking responsibility for your own safety and well-being. Anyone with an internet connection can post a trip on the GayOutdoors web site. It is your responsibility to determine if this person has the experience and competence to lead the trip. GayOutdoors does not certify or confirm the qualifications of any of its members to lead or participate in trips.
Summary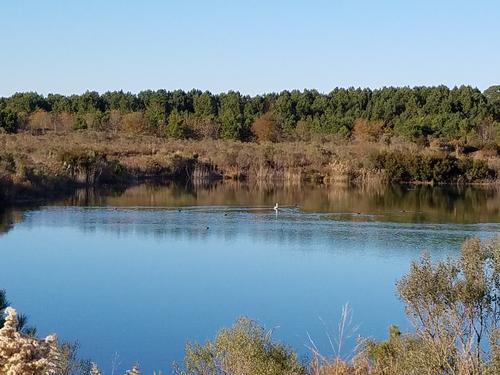 http://www.dcr.virginia.gov/state-parks/kiptopeke#general_information for directions link. There is a $5.00 charge to get into the park, payable at the front gate. We will hike beautiful trails in the park which overlook the sea cliffs and trickle into the woods. There are approximately 6 miles of trails and we will cover most of them. It is very peaceful and serene. Bring a bottle(s) of water, sun blocker, a snack to eat if you get hungry. This is open to men only, no women and children. Trail running shoes are fine, no need for boots or gators. Wear a breathable top and running shorts or spandex are comfortable, what ever you decide. If you are an artist, this is a great place to see and the wild life is non agressive. Hope to see you come out for a fun day with some nice men. After the hike, we can go down to beach and get your feet wet if you like.
See link above for directions.