Profile Properties
rweicht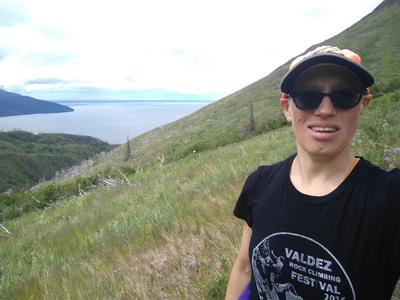 Rebecca

Age:

37

Location:

Anchorage, AK, United States

Date Joined:

June 20, 2022

Last Login:

June 20, 2022

Relationship Status:

Single

Looking For

: Outdoor Buddies

Outdoor Fitness Level:

Moderate

Activities:

Adventure Vacations
Adventure/Nature Movies
Backpacking
Beach Outings
Biking - Mountain
Biking - Road
Climbing-Indoor Gym
Climbing-Rock
Cross-Country Skiing
Hiking
Hostelling
Kayaking-Calm Water
Kayaking-Sea
Orienteering
Skate Skiing
Skiing
Trail Maintenance
Trekking
Walking - Leisurely

About me:

: I grew up in Valdez, work in healthcare, and love spending my free time enjoying Alaska's outdoors. Mostly I bike, hike and SUP. I love to bike commute. I'm vegan, spiritual but not religious, love books, laughing and tea.

Favorite Places:

: McHugh lake and turnagain trail, potter's marsh, our greenbelt trails. Prince William sound for SUP (primarily out of Whittier or Valdez).

Outdoor Experience:

: I'm comfortable with backpacking, hiking, biking, multi-day paddling trips, cross country skiing. Moderate activity level. I would enjoy getting into some rock climbing or back country skiing.