Profile Properties
mjkin413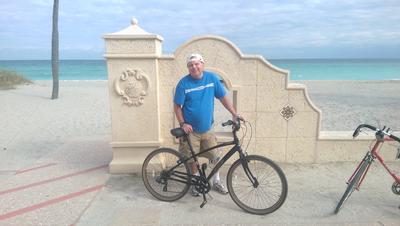 Mike

Age:

67

Location:

Chicopee, MA, United States

Date Joined:

September 30, 2015

Last Login:

July 04, 2020

Relationship Status:

Single

Looking For

: Outdoor Buddies

Outdoor Fitness Level:

Moderate

Activities:

Adventure Vacations
Beach Outings
Biking - Mountain
Biking - Road
Canoeing
Kayaking-Calm Water
Rafting
Soaking - River/Brook
Social Gathering
Walking - Leisurely

About me:

: Retired early, looking to remain very active and enjoy outdoor activities like biking, skiing, hiking, mt. biking, etc. Enjoy travelling.

Favorite Places:

: Hiking to waterfalls in New Hampshire. Spending time relaxing at Rock River.

Outdoor Experience:

: I would like to travel to or take a tour of the National Parks in Utah. IThis past Summer saw Grand Canyon, Bryce Canyon, and Zion. I'd like to return to Zion and spend some time hiking/exploring. Also interested in going to Ireland, Cuba, Italy, etc.