Profile Properties
mdrada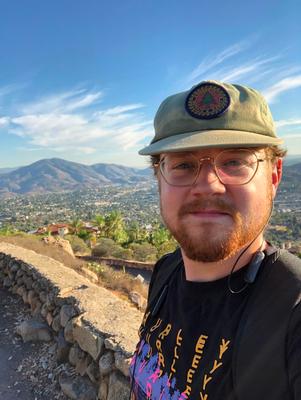 Max

Age:

24

Location:

La Mesa, CA, United States

Date Joined:

November 17, 2023

Last Login:

November 17, 2023

Relationship Status:

Single

Looking For

: Outdoor Buddies

Outdoor Fitness Level:

Moderate to Strenuous

Activities:

Adventure Vacations
Adventure/Nature Movies
Backpacking
Beach Outings
Hiking
Social Gathering
Walking - Leisurely

About me:

: Hey y'all! Just moved to San Diego and looking to meet new friends. Not super interested in hookups or relationships right now, just a sense of love and belonging in the community. I'm from Chicago originally and have been living in New Orleans the past 6 years, both very flat places so I'm excited for the outdoorsy opportunities here in SD I'm actually out here for treatment and want to begin living my optimal life with includes hiking and making some gay friends. Needless to say, drug free. But don't feel uncomfortable to drink around me I can handle myself. Besides hiking, I'd love if someone could help me improve my fishing. I also like to draw, play piano, and listen to everything from country to metal to r&b to pop. Not big on rap but I dabble. I'm 24, 5'8 average body at 175lbs but I'm committed to working on it! Very friendly guy, and want to bring out the best in people. Life is beautiful and we are all worth living it!

Favorite Places:

:

Outdoor Experience:

: Only capable of mild hikes. Want to do the jingle bell run in December. Would love a fishing mentor, I used to fish as a kid but have not picked it back up.