Profile Properties
bmart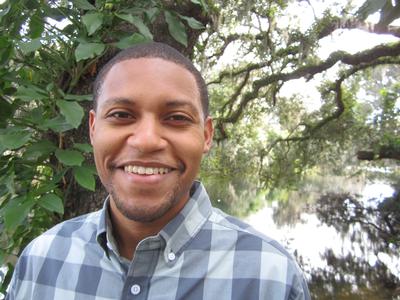 Brandon

Age:

33

Location:

Orlando, FL, United States

Date Joined:

October 16, 2015

Last Login:

April 30, 2019

Relationship Status:

Single

Looking For

: Outdoor Buddies

Outdoor Fitness Level:

Strenuous

Activities:

Adventure Vacations
Adventure/Nature Movies
Backpacking
Beach Outings
Biking - Mountain
Camping-Tent/Car
Canoeing
Caving
Climbing-Indoor Gym
Climbing-Rock
Hiking
Hostelling
Kayaking-Calm Water
Mountain Expeditions
Outdoor Gear Expositions
Paddling Expeditions
Rafting
Running
Skydiving
Soaking - River/Brook
Social Gathering
Trail Maintenance
Trail Running
Trekking
Walking - Leisurely

About me:

: Hey there. Just looking to socialize, get out, and have some fun. Meet some people, have a good time. I'm a musician by trade, but I love to get outdoors and and enjoy nature. Open to new activities! Stats: 6', 165, lean athletic build, brown eyes, dark brown hair, Caribbean/African American. I'm a pretty easy-going, nice guy. Pensive, introverted, but I'm very sociable. Music preferences are all over the place, from classical, jazz and musical theater to R&B, funk, soul, and blues, to folk and bluegrass, to "world" music, to classic rock and indie rock. As long as it's good... Omnivore here, but I respect the veggie/vegan lifestyle.

Favorite Places:

: I'd love to travel more, but, out of the places I've been, I'd say, in no particular order 1) Florida pine scrub forest 2) "from the redwood forests" 3) " to the Gulf Stream waters": a Florida beach--I have yet to explore them all 4) mountains I've hiked: the Adirondacks and the Rockies 6) the Caribbean island of Grenada: absolutely beautiful, and it's where my family's from!

Outdoor Experience:

: Sports I like to play: raqcuetball, squash, handball (tee hee), soccer. I enjoy swimming, even if I suck at it :-) I've run a few half marathons; looking forward to mt first full. Oct 2017: My first hiking/camping experience in the Appalachian Trail, at Springer Mountain. And again in April 2018! Open to try new sports/activities.