Profile Properties
UPS1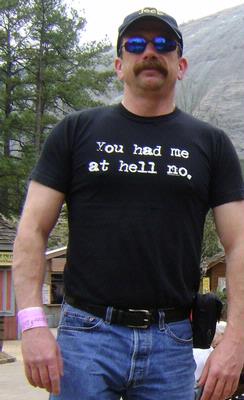 Dave

Age:

55

Location:

Norfolk, VA, United States

Date Joined:

May 09, 2004

Last Login:

February 23, 2019

Relationship Status:

Single

Looking For

: Outdoor Buddies

Outdoor Fitness Level:

Easy to Moderate

Activities:

Adventure Vacations
Backpacking
Biking - Mountain
Camping-Tent/Car
Canoeing
Caving
Fishing-Deep Sea
Fishing-Fresh Water
Hiking
Off Roading/4x4
Rafting
Scuba Diving
Skiing
Snowboarding
Social Gathering

About me:

: Easy going, down to earth, blue jeans and t-shirt type of guy. Good, if sometimes warped, sense of humor or so I am told. Like music, concerts, animals, outdoors, fishing, camping, bowling, racquetball and college basketball among other things. Would love to meet some guys to go fishing, camping, play racquetball, catch some college basketball games with, etc. Especially guys local to the Hampton Roads area of Virginia or Virginia in general. Would be great to find a local workout partner too but I work wierd hours so not much hope there.

Favorite Places:

:

Outdoor Experience:

: Up for pretty much anything outdoors as long as it doesn't involve jumping out of a perfectly good airplane or having a giant rubber band tied around my legs. Love horseback riding though I haven't found much opportunity locally. Try to plan it into any trips I make. Last trip was 2 years ago to Bryce Canyon camping and horseback riding. Hoping to get out there again soon and also visit Zion and Great Basin this time around. Would really like to learn to ski and scuba dive. Those are both definitely on the "to do" list.