Profile Properties
Pelicanweld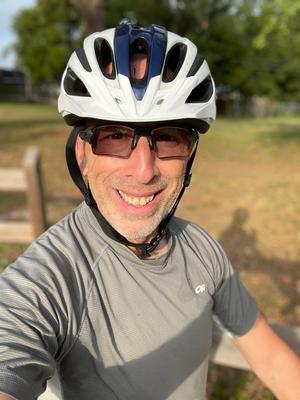 Charles

Age:

58

Location:

Sarasota, FL, United States

Date Joined:

March 19, 2021

Last Login:

July 23, 2021

Relationship Status:

Single

Looking For

: Outdoor Buddies

Outdoor Fitness Level:

Moderate to Strenuous

Activities:

Adventure Vacations
Adventure/Nature Movies
Backcountry Skiing
Backpacking
Beach Outings
Biking - Road
Camping-Tent/Car
Canoeing
Cross-Country Skiing
Hiking
Kayaking-Calm Water
Mountain Expeditions
Rafting
Sailing
Skiing
Sledding
Snowshoeing
Soaking - River/Brook
Social Gathering
Trail Maintenance
Trail Running
Trekking
Walking - Leisurely

About me:

: I live in Sarasota Florida and enjoy travel and exploring new countries, cities and cultures. While in Florida I enjoy bicycling and hiking the parks or exploring cultural activities in the area. I grew up in Montana so love anything mountain related and try to get back as often as possible.

Favorite Places:

: Boston, New Hampshire, Maine, Myakka State Park, NYC, Seattle, San Francisco, Copenhagen, Amsterdam, London, Brazil, Spain, Portugal, Japan, etc, etc.

Outdoor Experience:

: Cycling is a passion and I've completed several multi-day cycling trips through Italy. I also enjoy the mountains and have enjoyed the hut-to-hut hikes through Yosemite as well as mountain day hikes.