Profile Properties
Johnzjr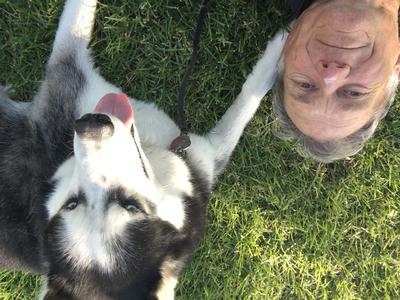 John Stevens

Age:

88

Location:

Warner, NH, United States

Date Joined:

July 18, 2017

Last Login:

March 13, 2023

Relationship Status:

Single

Looking For

: Outdoor Buddies

Outdoor Fitness Level:

Easy to Moderate

Activities:

Adventure Vacations
Adventure/Nature Movies
Beach Outings
Biking - Road
Camping-Tent/Car
Canoeing
Fishing-Deep Sea
Fishing-Fresh Water
Hiking
Hostelling
Kayaking-Calm Water
Kayaking-Sea
Orienteering
Paddling Expeditions
Rafting
Sailing
Skiing
Snowshoeing
Soaking - River/Brook
Social Gathering
Trail Maintenance
Walking - Leisurely

About me:

: I enjoy male companionship and am told that my activity level is that of average 70 yr olds. Graying/blond, 5.9/157/trim Single & asking. Mainly classical but open minded re. Music

Favorite Places:

: Anywhere with friends. Body surfing and biking the strand in southern CA - once upon a time. Currently new to NH. Enjoying mountains, forests, lakes and beaches around here. Learning about theater options.

Outdoor Experience:

: Road biking. Gave up skiing cuz of shoulder injuries. Dog walking my Siberian Husky. Would like to canoe and enjoy other water sports. Enjoy easy hikes in summer & fall.