Profile Properties
ElliotS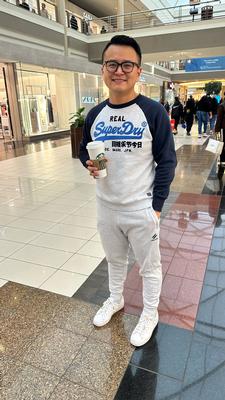 Elliot

Age:

29

Location:

Buffalo, NY, United States

Date Joined:

March 16, 2023

Last Login:

March 17, 2023

Relationship Status:

Single

Looking For

: Outdoor Buddies

Outdoor Fitness Level:

Easy to Moderate

Activities:

Adventure Vacations
Adventure/Nature Movies
Backpacking
Biking - Road
Camping-Tent/Car
Hiking
Kayaking-Calm Water
Tennis

About me:

: Originally from China, 5'7, 170lbs, work as a RN. Enjoy outdoors, looking for hiking buddies, tennis buddies, volleyball friends.

Favorite Places:

: Love nature (mountains, beaches, waterfalls, lakes, etc.) but also enjoy walking on streets in NYC.

Outdoor Experience:

: Average experience, willing to try new things.