Profile Properties
Darc_Angel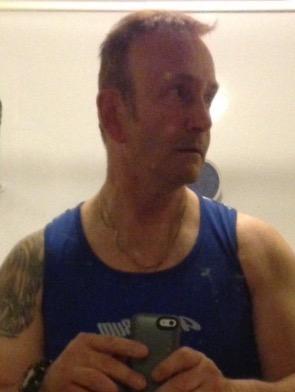 Michael

Age:

57

Location:

Rochester, -, United States

Date Joined:

January 14, 2016

Last Login:

May 15, 2018

Relationship Status:

Single

Looking For

: Outdoor Buddies

Outdoor Fitness Level:

Moderate to Strenuous

Activities:

Adventure Vacations
Backpacking
Beach Outings
Biking - Road
Camping-Tent/Car
Canoeing
Caving
Climbing-Indoor Gym
Climbing-Rock
Hiking
Hostelling
Kayaking-Calm Water
Kayaking-Whitewater
Mountain Expeditions
Rafting
Skiing
Snowboarding
Soaking - River/Brook
Social Gathering
Walking - Leisurely

About me:

: I'm an Italian/Irish mutt - 6' 185; With an increasing Muscular build, brown hair and Hazel eyes. Value guys who are friendly, honest, and drug free. Hwp. I Don't drink but can enjoy the company of those who do reasonably. Love being around the water - swimming spontaneously or other wise.

Favorite Places:

: Provincetown, Toronto, Sydney, SF, Ft Lauderdale, and Orlando.

Outdoor Experience:

: Good at short term running, trying for a marathon, swimming (mostly recreational) and street biking, including canoeing and camping. Would like to try skiing, kayaking golf (maybe), etc.