Profile Properties
Connorbsenning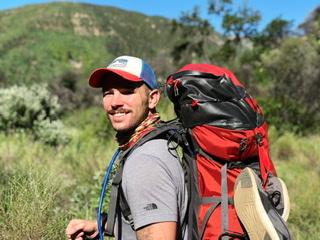 Connor Senning

Age:

29

Location:

West Hollywood, CA, United States

Date Joined:

August 01, 2020

Last Login:

August 01, 2020

Relationship Status:

Married

Looking For

: Outdoor Buddies

Outdoor Fitness Level:

Moderate to Strenuous

Activities:

Adventure Vacations
Backpacking
Beach Outings
Biking - Road
Camping-Tent/Car
Canoeing
Caving
Climbing-Indoor Gym
Hiking
Kayaking-Calm Water
Kayaking-Sea
Mountain Expeditions
Off Roading/4x4
Outdoor Gear Expositions
Rafting
Running
Scuba Diving
Skiing
Skydiving
Sledding
Soaking - River/Brook
Social Gathering
Trail Maintenance
Trail Running
Walking - Leisurely

About me:

: Connor, 29, 5'9'', 175, athletic, brown eyes and hair (sometimes), meat/potatoes but love vegan food. Partner and I just want to make some new outdoor friends.

Favorite Places:

: Big Sur, All National Parks, beach, rivers, lakes, anywhere not too hot, unless it's PS

Outdoor Experience:

: We are frequent campers and hikers. Just got a Wrangler and started "wild" camping to get away from crowds. Interested in doing more backpacking.