Profile Properties
Brett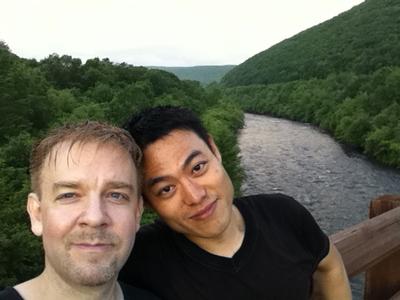 Brett

Age:

50

Location:

Wilmington, DE, United States

Date Joined:

June 27, 2011

Last Login:

March 11, 2019

Relationship Status:

Married

Looking For

: Outdoor Buddies

Outdoor Fitness Level:

Moderate to Strenuous

Activities:

Adventure Vacations
Backpacking
Beach Outings
Biking - Mountain
Biking - Road
Camping-Tent/Car
Canoeing
Hiking
Kayaking-Calm Water
Paddling Expeditions
Rafting
Running
Soaking - River/Brook
Social Gathering
Walking - Leisurely

About me:

: open minded guy into all things nature. Into outdoor exploration and activities. Love an activity that offers wonder to those who wander.

Favorite Places:

: Southern Taiwan (Kaohsiung, Pingtung), Oaxaca, Mexico, Algonquin Provincial Park, Ontario

Outdoor Experience:

: Have done omy share of biking, rafting, hiking and such. Would love to connect with other guys/couples/groups to participate in those and other activities.