Receive trips information, club news, and cool tips on ways to even have more fun in the greater outdoors with gay men.
Membership is free. Join free, member guided group trips to the best places in the USA.
Join Now
about us
Hike, camp, socials, kayak, swim, tube, vacations, sightseeing, backpack, trail maintenance, raft, bike, ski...Beginner to expert...Fun-loving, active men...Home of the World's Largest Gay Outdoors Club. Since 1999, we have provided a powerful, user friendly website to organize/join outdoor excursions, share trip reports/pictures and meet outdoorzy men...
We invite you to join in the adventure.
FULL MEMBERS
Support Our Club, Get Benefits, Become A Full Member!
Newest Members
There are 7277 GayOutdoors members.
Facebook
featured events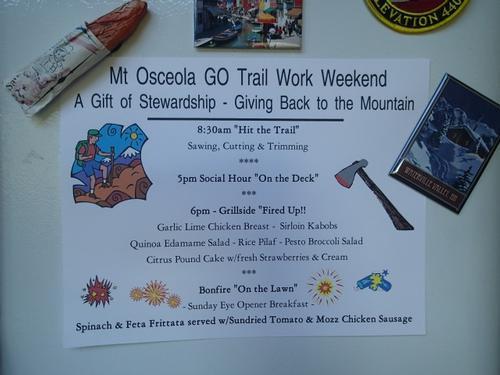 TRAIL MAINTENANCE WEEKEND :Waterville Valley, NH
Jun-04-2016
Come join us for our annual Trail Maintenance on our adopted trail...it's the all-boys sleep-away weekend you wished your parents had sent you to!
learn more

VISIT US AT BOSTON PRIDE JUNE 11th :Boston, MA
Jun-11-2016
On June 11th, we'll be at Government Center for the Boston Pride Festival with a booth to promote the club and recruit new members.
learn more