PLEASE SUPPORT OUR YEAR END FUNDRAISING CAMPAIGN!

Make a donation to our Year End Campaign to ensure that GO programs are fully funded in 2017!

learn more »

BUCKET LIST ADVENTURES - WINTER HIKING TRIPS!

The ultimate GayOutdoors experience at the "Home of the World's Largest Men's Adventure Club"

learn more »

3RD ANNUAL WINTER GO GATHERING IN FLORIDA

The Florida GO Gathering is the state's premier gay outdoors event. It will be held on January 13-16.

learn more »
Receive trips information, club news, and cool tips on ways to even have more fun in the greater outdoors with other men.
Membership is free. Join free, member guided group trips to the best places in the USA.
Join Now
about us
Gay Outdoors is here as a simple Internet Bulletin Board for male outdoor enthusiasts to have the opportunity to get outdoors and Make New Buddies. So if you want to walk/explore the city, hike, camp/backpack, climb, swim, paddle, bike, snowshoe, nordic/alpine ski or participate in other outdoor pursuits, from beginner to expert, with fun-loving, active men, the Club is for you! We are Home of the World's Largest Men's Adventure Club. GayOutdoors is a non-profit; promoted and operated by its members. To ensure the success and growth of the club, consider coordinating a trip or tell a friend about us. Our vision is to create a nationwide network of male outdoor enthusiasts to share our adventures, to learn from, to have fun with, and to create life long friends. We hope you share in our vision and that you will decide to be part of our club. Since 1999 we have been making new outdoorzy buddies in a safe, comfortable atmosphere! Membership is free.
We invite you to join in the adventure.
featured events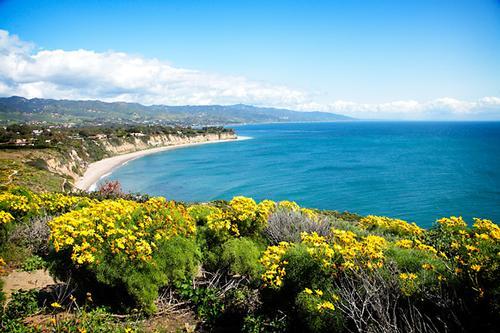 LOS LIONES TRAIL TO PARKER MESA OVERLOOK :Long Beach, California
Jan-28-2017
Lush Canyon and Panoramic Views of the Pacific Ocean
learn more
MT. LIBERTY WINTER HIKE :Lincoln, NH
Feb-25-2017
It sits at the southern end of the Franconia Ridge Trail and affords terrific 360 degree views of the Notch to the West and into the Pemi to the East.
learn more