LEARN TO LEAD

Enroll in our Mountain Leadership School on May 19th.

learn more »

WINTER HIKING TRIPS AVAILABLE

The ultimate GayOutdoors experience at the "Home of the World's Largest Gay Men's Adventure Club"

learn more »

BECOME A FULL MEMBER TODAY!

Help us continue this 18 year legacy at the "Home of the World's Largest Gay Men's Adventure Club!"

learn more »
GayOutdoors is a non-profit outdoor recreation club that encourages gay friendly men to improve their mind, body and spirit through outdoor activities.
About Us
Membership is free. Get email invites, post profile/ outdoor activities, search members across the USA, make friends.
Join Now
Featured Events

Member Activity
featured events
SUSTAINING MEMBERS ONLY: MT. WATATIC HIKE :Ashburnham, MA
Apr-21-2018 Saturday
Get to know our fellow sustaining members! One of the most popular hikes in Massachusetts, this mountain is very rewarding in terms of views!
learn more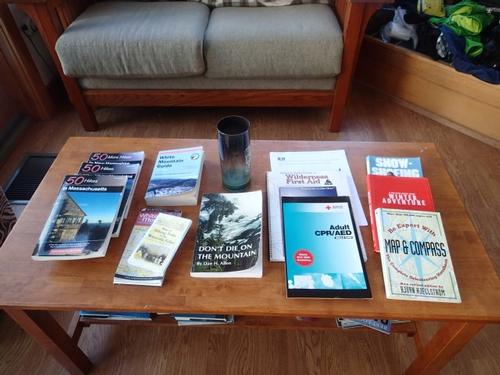 MOUNTAIN LEADERSHIP SCHOOL :Waterville Valley, NH
May-19-2018 Saturday
This one day leadership training program is an amazing opportunity to hone your leadership skills, discuss best practices, and explore new ideas!
learn more
about us
Home of the World's Largest Gay Men's Adventure Club! We are by far the most comprehensive one-stop solution for all gay-friendly outdoor activities. We not only point you in the right direction; we also provide an outlet to plan your very own outdoor events! Whether you are planning a trip, a hike or other adventure, our interface allows members to sign up and post announcements about upcoming outdoor events.
We invite you to join in the adventure.
FULL MEMBERS
Support Our Club, Get Benefits, Become A Full Member!
Newest Members
There are 8684 GayOutdoors members.
Facebook