Profile Properties
XTERRAMAN03053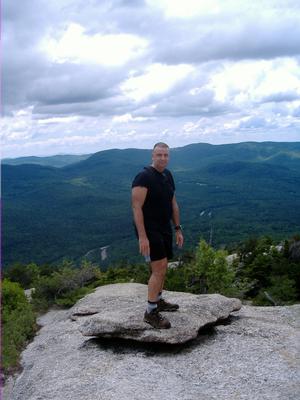 Lee

Age:

53

Location:

Londonderry, NH, United States

Date Joined:

March 22, 2009

Last Login:

March 10, 2018

Relationship Status:

Single

Looking For

: Outdoor Buddies

Outdoor Fitness Level:

Moderate to Strenuous

Activities:

Adventure Vacations
Beach Outings
Biking - Mountain
Biking - Road
Cross-Country Skiing
Hiking
Kayaking-Calm Water
Paddling Expeditions
Running
Skiing
Snowshoeing
Social Gathering
Walking - Leisurely

About me:

: Healthy sane 6'3" rugged build 53 year old male with a good natured sense of humour.

Favorite Places:

: The Great North Woods and White Mtns of New Hampshire. The beaches of southern Maine.

Outdoor Experience:

: Enjoy hiking and other moderate paced outdoor activities in a non competitive friendly environment.