South and Middle Moat Hike
Hiking/Walk
DATE: Apr 08, 2017

END DATE: Apr 08, 2017

Trip/Event Location: Conway NH
Trip Leader(s)
Gandalf
Campton, NH United States
Meeting Time: 11:00 AM
Max # People: 15
Trip Guiding / Event Fee: No, I will not be asking participants for money
Difficulty Level:
Moderate to Strenuous
(Do you qualify to attend with this trip difficulty rating? Click Here.)
Region: New England
Sign Up To This Trip/Event
You must be a least a guest member to participate. Comments such as "+1" or "bringing a friend" are NOT permitted. All participants must sign-up for the event individually.
Select your mode of transportation, make any comments and then click on button.
You are not logged in.
Please, Log In
Trip Leaders can click here to edit or delete this activity.
Disclaimer: The club and its members take no responsibility and will not be held responsible for any injuries or accidents that may occur during club events. Outdoor sports are inherently dangerous and accidents will happen. By joining the club or participating in any events posted on the GayOutdoors web page you are taking responsibility for your own safety and well-being. Anyone with an internet connection can post a trip on the GayOutdoors web site. It is your responsibility to determine if this person has the experience and competence to lead the trip. GayOutdoors does not certify or confirm the qualifications of any of its members to lead or participate in trips.
Summary
At 2,749 feet, South Moat Mountain is not the highest of mountains. Yet, it does offer some of the most incredible views we've ever seen. A top-of-the-world feeling and an unobstructed panorama of peaks in every direction except north, where well get some of those views on the summit of Middle Moat's 2,805-foot summit.
We are planning a hike to the summits of South and Middle Moats in Albany, NH (just south of North Conway). This is a great intermediate hike and one of our favorites.
Hike Detail:
• 6.6 miles roundtrip
• 2300 feet of elevation gain
• 4.5 to 5 hours timeframe
You should be prepared for possible late Winter / Early Spring conditions. This mountain gets a lot of sun so the conditions may be fine. Bring MicroSpikes if you have them. Bring along plenty of water (at least 2 liters), lunch, snacks and anything else you may require for a day hike.
Boston Area Carpooling: Save money by sharing gas/toll expenses and get to know fellow GO members better! Don't by shy...contact other Bostonians to find a convenient location for you to meet such as a T-Stop, Commuter Line Stop, or a parking lot of a store familiar to you all! Don't forget to tip the driver!
Afterwards: Everyone is welcome to join us back at our house in Waterville Valley to relax by our fireplace [BYOB and bring snacks] followed by one of Jon's delicious dinners. We ask $10 per person to help pay for our food costs. Showers are available so bring a change of clothing to make your visit with us more comfortable.
Lodging Option: Bunk beds are available at our house [with Wi Fi] near Waterville Valley, NH for Saturday night. It's $35 for Saturday that includes dinner or $60 for the weekend. Coffee/bagels each morning and linen/blankets/towels are provided. Space is limited so email ASAP to reserve a bunk!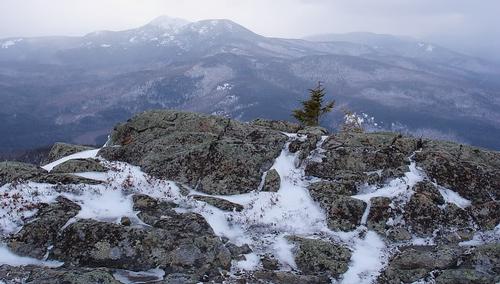 Drive to the center of Conway, NH on Route 16. At the lights, take a left on West Side Road. Travel about .7 miles to Still Road on the left. Take that road for .6 miles to the intersection of Passaconoway Road. Then, drive 2.2 miles south to the trailhead on the right. We'll be driving a blue Toyota Tacoma truck.
Trip Leader
Gandalf
Outdoor Fitness Level: Very Strenuous
Campton, NH
United States
Online Status: OFFLINE
Last Login: 03/22/2017 02:32 PM
Member Since: 08/20/2001
members signed up for this event
JDNnh
Outdoor Fitness Level: Very Strenuous
Manchester, NH
United States
Online Status: OFFLINE
Last Login: 03/22/2017 05:10 PM
Member Since: 10/30/2001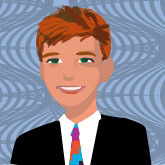 full member
JcM
Outdoor Fitness Level: Moderate
Strafford, NH
United States
Online Status: OFFLINE
Last Login: 03/20/2017 09:00 AM
Member Since: 08/13/2016
Driving My Own Car


(Willing to give guys a ride)
dpbyrnes
Outdoor Fitness Level: Moderate to Strenuous
Ipswich, MA
United States
Online Status: OFFLINE
Last Login: 02/25/2017 10:18 AM
Member Since: 01/24/2009
Driving My Own Car


(Willing to give guys a ride)
HikerBiker
Outdoor Fitness Level: Moderate to Strenuous
Londonderry, NH
United States
Online Status: OFFLINE
Last Login: 03/22/2017 07:17 PM
Member Since: 02/23/2003
Driving My Own Car


(Possibly willing to give guys a ride)
Philip
Outdoor Fitness Level: Moderate
Tuftonboro, NH
United States
Online Status: OFFLINE
Last Login: 02/25/2017 09:44 AM
Member Since: 02/08/2016
Driving My Own Car


(Willing to give guys a ride)
georgep
Outdoor Fitness Level: Strenuous
Hooksett, NH
United States
Online Status: OFFLINE
Last Login: 03/19/2017 09:03 AM
Member Since: 09/10/2008
Driving My Own Car


(Willing to give guys a ride)
Cblaiz
Outdoor Fitness Level: Moderate
Manchester, NH
United States
Online Status: OFFLINE
Last Login: 03/13/2017 08:59 PM
Member Since: 09/10/2016
Driving My Own Car


(Willing to give guys a ride)
TIMber64
Outdoor Fitness Level: Strenuous
Windham, ME
United States
Online Status: OFFLINE
Last Login: 03/12/2017 12:08 PM
Member Since: 05/23/2015
Driving My Own Car


(Possibly willing to give guys a ride)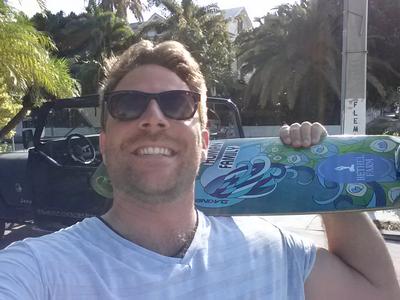 guest member
fanoftrees
Outdoor Fitness Level: Moderate to Strenuous
Candia, NH
United States
Online Status: OFFLINE
Last Login: 03/13/2017 09:08 AM
Member Since: 09/29/2009
Driving My Own Car


(Possibly willing to give guys a ride)
danf291
Outdoor Fitness Level: Moderate
Nashua, NH
United States
Online Status: OFFLINE
Last Login: 03/21/2017 08:11 PM
Member Since: 05/31/2016
Driving My Own Car


(Possibly willing to give guys a ride)
Discuss This Trip/Event