Mount Greylock State Reservation
Camping
DATE: Jun 16, 2017 Friday

END DATE: Jun 18, 2017 Sunday

Trip/Event Location: Lanesborough MA
Trip Leader(s)
GayMenCamping
Boston, MA United States
Meeting Time: 11:00 AM
Max # People: 20
Trip Guiding / Event Fee: Yes, but only to cover shared expenses, and I too am paying
Difficulty Level:
Moderate to Strenuous
(Do you qualify to attend with this trip difficulty rating? Click Here.)
Region: New England
Sign Up To This Trip/Event
You must be a least a guest member to participate. Comments such as "+1" or "bringing a friend" are NOT permitted. All participants must sign-up for the event individually.
Select your mode of transportation, make any comments and then click on button.
You are not logged in.
Please, Log In
Trip Leaders can click here to edit or delete this activity.
Disclaimer: The club and its members take no responsibility and will not be held responsible for any injuries or accidents that may occur during club events. Outdoor sports are inherently dangerous and accidents will happen. By joining the club or participating in any events posted on the GayOutdoors web page you are taking responsibility for your own safety and well-being. Anyone with an internet connection can post a trip on the GayOutdoors web site. It is your responsibility to determine if this person has the experience and competence to lead the trip. GayOutdoors does not certify or confirm the qualifications of any of its members to lead or participate in trips.
Summary
Please note: This is NOT a novice camping experience. We will be hiking with backpacks for a couple miles to our acquired designated land.
Like us on Facebook at: facebook.com/GayMenCamping
Our camp site is nestled on the Stony Ledge area of scenic Mt. Greylock; a primitive camping experience. This is NOT a novice camping experience.
HIKE-IN CAMPING ONLY. CAMPING AREA IS CAR FREE.
This means we park at the base of the mountain and must hike a steep trail approximately three miles to our site.
GROUP TENT and mattresses will be provided (by this group) to those who do not own. Or if you simply prefer to be in a commune sleep setting. Please read details very below.
Alcoholic beverages are prohibited in all Massachusetts state parks and campgrounds. So be creative with your drinking containers.

Please know that cars are limited in the actual campground, so plan on parking near the entrance and a bit of a walk to our sites. You can drive to the site, drop off your stuff, park and walk back.

You arrive and leave whenever you wish. Any monies exceeding the cost of the rented land go toward the expenses, fees and investments into the group. I have just invested in large tents, mattresses, stoves, dinnerware, cooking supplies and other necessities for those that may need them or cannot afford to purchase. I want anyone that wishes to join us to do so without worrying about how.

If you are not comfortable using the Meetup payment process, contact me to send money via PayPal.

NO REFUNDS. SORRY. RSVP only if you are sure you can attend. You may find someone to take your place if needed. But I can't deal with all that. Thanks for understanding.
Mount Greylock offers a primitive hike-in camping experience with private wooded sites, nestled under a mature red spruce forest.

The campground is located two miles from the summit with scenic and natural beauty all around.

Important: Hiking is the only way to reach the camping area.

Geography:

At 3,491 feet, Mount Greylock is the highest point in Massachusetts offering spectacular views to five states. Mount Greylock is considered Massachusetts first wilderness park with 400 acres acquired by the Commonwealth in 1898. Since that time, the park has grown to over 12,500 acres. For years, Mount Greylock has inspired artists and writers, including authors Herman Melville and Henry David Thoreau.

Recreation:

Mount Greylock has over 70 miles of designated trails for day hiking and backpacking, including an 11.5 mile section of the Appalachian National Scenic trail.

The primitive hike-in camping area (located on Sperry Road, approximately 2 miles from the summit), offers a car-free experience with private wooded sites. Hiking is the only way to reach the camping area. This trail begins at the Campground Trail overnight parking lot located five miles north on Rockwell Road from the Mount Greylock Visitor Center in Lanesborough.

The Mt. Greylock primitive hike-in camping area offers a car-free environment with spectacular views and private wooded sites. The Mt. Greylock primitive camping area can be reached by a 2.5 mile hike from the Hopper Road Trail Head at the base of the mountain.

Each campsite is provided with a picnic table, fire ring and a bear-proof food storage locker. Campers parking in the trailhead parking lots are advised not to leave valuables in their vehicles.

Within Facility:

Accessible Restrooms
Contact Station
Food storage locker
Historic Site
Picnic Shelter
Scenic Viewing Area
Solar Composting Toilets
Trailhead Parking
Trails
Visitors Center
Drinking Water
MAXIMUM OF 12 MEN ONLY. RSVP NOW.
If you are not comfortable using the payment system on Meetup, you may send payment to me directly via PayPal.
Payment includes NOTHING. Monies go toward the fees involved with securing the land. You must bring everything you feel you need.
If you do not have a tent, A GROUP TENT IS AVAILABLE (See below). A maximum of 8 may share a tent. There are TWO group tents available. Therefore if all 12 men wish to share two tents, we are covered. If you choose to borrow tent space, you will be asked to take turns lugging the gear during the hike. Feel free to discuss this on the message area of this listing.
Please do visit the page on your COMPUTER and not just the meetup app. The app is very limited. The web site has much more information. Simply remember GayMenCamping.com
NEW TO CAMPING? Share a tent!:

If you do not have camping supplies, you may choose to share space in a designated group of 8 and borrow the following items together.

Each group of 8 will have their own to share…
- 1 huge 8 man tent.
- 1 mallet, tool.
- 8 air mattresses.
- 1 butane stove.
- 1 can butane for each day.
- 4 small pots for cooking.
- 3 cooking utensils.
- 8 plates.
- 8 bowls.
- 8 mugs.
- 8 sets of silverware.
- 1 tablecloth
- 1 monster duffle bag
- 1 bungee clothes line
- 2 bright LED lanterns
- 1 dustpan/broom

If you choose to be part of the 8, you are responsible for bringing everything else that you need that is NOT listed.

That means you need a sleeping bag, towel, toothbrush, bug spray, as well as FOOD and WATER etc. Nothing else from the list is provided to borrow.

You must tell me if you would like to be added to a group when you RSVP. Simple message me. Post questions in the comments area below the event pages you are interested in.

————————————————————

EXPERIENCED CAMPER?:

The above list will ONLY be available to 2 groups of 8 who do not have their own supplies. You will not share anything from the above list. You bring your own tent and all the food and supplies you need etc.
THIS EVENT IS ALSO LISTED ON MEETUP. PLEASE MAKE SURE YOU ONLY RSVP ONCE.
https://www.meetup.com/GayMenCamping/events/238604501/
Driving directions to the location and spot to meet at:
Mount Greylock State Reservation
30 Rockwell Rd, Lanesborough, MA
More info at:
https://www.meetup.com/GayMenCamping/events/238604501/
Trip Leader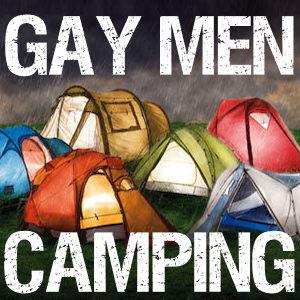 guest member
GayMenCamping
Outdoor Fitness Level: Strenuous
Boston, MA
United States
Online Status: OFFLINE
Last Login: 04/02/2017 05:28 PM
Member Since: 10/01/2016
Approved By: TrailGuyEric
members signed up for this event
guest member
rbridges33
Outdoor Fitness Level: Moderate to Strenuous
Boston, MA
United States
Online Status: OFFLINE
Last Login: 04/17/2017 09:29 AM
Member Since: 02/20/2005
Driving My Own Car


(Willing to give guys a ride)
Discuss This Trip/Event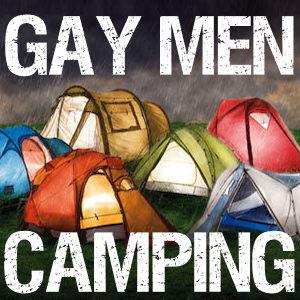 GayMenCamping
Posted Oct 5, 2016 at 1:31 AM
Please note that RSVPs have been accepted in several listings elsewhere. The RSVP list here does not represent the current totals of those attending.