PrideFest: Lake Worth & the Palm Beaches
Social Event
DATE: Mar 26, 2017 Sunday

END DATE: Mar 26, 2017 Sunday

Trip/Event Location: Lake Worth FL
Trip Leader(s)
Mrwritenow
Boca Raton, FL United States
Meeting Time: 11:00 AM
Max # People: 100
Trip Guiding / Event Fee: No, I will not be asking participants for money
Difficulty Level:
Easy
(Do you qualify to attend with this trip difficulty rating? Click Here.)
Region: South Atlantic
Sign Up To This Trip/Event
You must be a least a guest member to participate. Comments such as "+1" or "bringing a friend" are NOT permitted. All participants must sign-up for the event individually.
Select your mode of transportation, make any comments and then click on button.
You are not logged in.
Please, Log In
Trip Leaders can click here to edit or delete this activity.
Disclaimer: The club and its members take no responsibility and will not be held responsible for any injuries or accidents that may occur during club events. Outdoor sports are inherently dangerous and accidents will happen. By joining the club or participating in any events posted on the GayOutdoors web page you are taking responsibility for your own safety and well-being. Anyone with an internet connection can post a trip on the GayOutdoors web site. It is your responsibility to determine if this person has the experience and competence to lead the trip. GayOutdoors does not certify or confirm the qualifications of any of its members to lead or participate in trips.
Be Prepared: Please be prepared to be self-sufficient. Have your own provisions such as first aid kit, food, water, extra clothing for unplanned weather, etc. Have your EMERGENCY CONTACT SHEET completed and in your backpack; it may save your life, and help reach someone who greatly cares!
Pace: There may be activities when the group is either slower or faster than your current ability. Please know that because this is a group activity, it's hard to accommodate everyone's pace perfectly. Our desire is not to leave anyone, however there have been times when it is in the best interest of all to split up. Please do your part by knowing your own abilities, communicating with the organizer head of time if you would like to start early and have us catch up or fine with finishing on your own.
Summary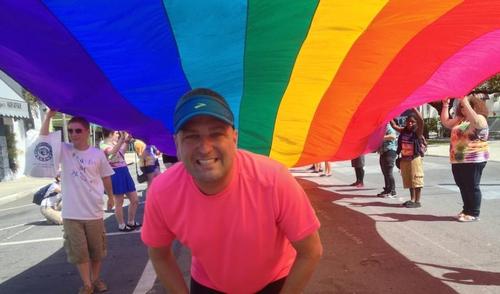 Join the LGBTQ community to celebrate Palm Beach PrideFest Saturday, March 25 & Sunday, March 26, 2017, noon to 6 pm both days in Bryant Park, downtown Lake Worth. I always do the parade on Sunday which starts at 11 then file into Bryant Park afterwards for the remainder of the day. But I am going both days - Saturday, because it is usually "quieter" and then again on Sunday to see folks I missed on Saturday.
This event features non-stop entertainment, delicious food, awesome merchants and local businesses and organizations, games & fun for all. Admission is $8 in advance and $10 at the gate; covers you for the whole day. $8 tickets are sold all along the parade route. There will be many vendors there selling food, drink, clothing, things for homes/businesses, etc so bring cash for food/drink and credit card for all other purchases.
Between 9:30-10, I find a shady spot on the south side of the street to watch the parade. (Private message me to coordinate the exact location.) Parking is a BEAST, to put it mildly. Get there early to find a convenient, legal street parking spot. DO NOT park near the entrance gate unless you have a handicap sticker or a resident parking decal. DO NOT park near the public boat dock even if you see an open spot; you will get a hefty ticket and/or get towed. If you do not get a ticket, parking is FREE! (LOL)
The Bryant Park has a few shade trees, tables, benches, a lots of grass, and even a beautiful barrier wall along the intercoastal waterway. The weather is forecast for 80 degrees and partly cloudy/partly sunny for Sunday. I recommend wearing a hat, putting on sun screen, wearing light clothing, and wearing sensible shoes - unless you are going as a drag queen, then all bets are off. (LOL) One year I used used an umbrella/parasol for shade; it was festive and did the trick of keeping me shaded and cool.
Driving directions to the location and spot to meet at:
DIRECTIONS TO BRYANT PARK
North of Lake Worth
I-95 South to 10th Avenue North
10th Avenue go east to South Dixie Highway
South Dixie Highway south to Lake Avenue
Lake Avenue east to Bryant Park
Parking along side streets
South of Lake Worth
I-95 North to 6th Avenue South
6th Avenue go east to South Dixie Highway
South Dixie Highway north to Lake Avenue
Lake Avenue east to Bryant Park
Parking along side streets
Trip Leader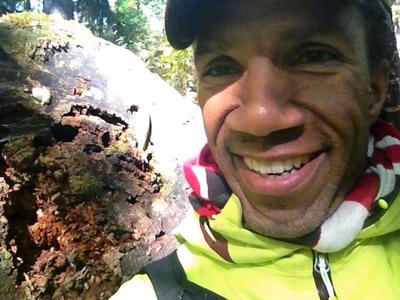 guest member
Mrwritenow
Outdoor Fitness Level: Strenuous
Boca Raton, FL
United States
Online Status: OFFLINE
Last Login: 05/17/2018 09:24 PM
Member Since: 08/08/2013
members signed up for this event
sustaining member
JPHiker
Outdoor Fitness Level: Moderate to Strenuous
Lake Worth, FL
United States
Online Status: OFFLINE
Last Login: 06/16/2018 09:05 PM
Member Since: 11/11/2002
Driving My Own Car


(Willing to give guys a ride)
Discuss This Trip/Event