Mts Adams and Madison Bushwhack Hike
Hiking/Walk DATE: 04/28/2018 - 04/28/2018
Trip/Event Location: Gorham, NH
US
Trip Leader(s): shep5
Max # People: 6
Trip Guiding / Event Fee: No, I will not be asking participants for money
Difficulty Level: Very Strenuous
Join me for this strenuous loop hike to NH's second highest peak (Mt Adams - 5774') via the old Adams Slide Trail...taking in Mt Madison (5367') on the return. This hike will feat... Driving directions to the location and spot to meet at:
We'll meet up at the Great Gulf Wilderness Trailhead on Route 16. From the eastern intersection of Routes 2 & 16 in Gorham, travel south along White Mountain Road (Route 16) for 6.3 miles. From the intersection of Routes 302 and 16 in Intervale, travel north on Pinkham Notch Road (Route 16) for 16 miles.
The trailhead is well-signed and will be on the just off the western side of the road. Look for a gray Hyundai Elantra.
For GPS Users: Great Gulf Wilderness Trailhead along Route 16 (44.309612, -71.219654). To obtain custom directions, copy and paste the GPS coordinates directly into Google Maps.
Trip Report/Photos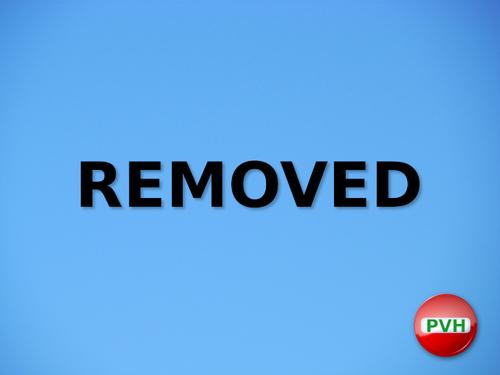 On Saturday, April 28th, I decided to start a little earlier, since noone else had signed up. I arrived at the Great Gulf Trailhead at roughly 7:40. It was foggy, but looked like it was going to lift. I got ready and headed out. This was my first time in the Great Gulf Wilderness and since the approach from this trail to any of the summits was longer than any other, I wasn't sure how much use the trail would have gotten this time of year.
Starting out at just before 8AM, I immediately heard the thunderous roar of the Peabody River and I wasn't sure I'd be able to cross it given all the snow melt. Luckily as I rounded the corner there was suspension bridge over the river (this was a nice surprise as recently there seemed to be trend to remove these structures particularly from wilderness areas). Initially, the Great Gulf Trail coincided with numberous cross-country ski trails and since there were no blazes, I pretty much just kept close to the river. This trail climbed very gradually and at least initially, there was little snow cover. By 8:30 I entered the Great Gulf Wilderness. The trail had been used and it was good and packed. Despite this, I put on my microspikes for better traction. At 9:15 I reached the Madison Gulf Trail and this was pretty much where the tracks ended. I kept going and just beyond this point there was another suspension bridge over the West Branch Peabody River. This looked fairly new and was helpful as this would have been another difficult crossing. Further along, the Great Gulf Trail was unbroken. I was sinking into the snow a bit, but no serious postholing. The trail was fairly easy to follow as it paralleled the brook. The sun was starting to emerge and by 10:45 I reached the junction with the Wamsutta Trail. Here I had to immediately cross the river again. This was a little tricky, but at least this part was not very wide. The trail became a bit steeper and the snow was deeper. There were views periodically through the trees to the the Presidential Range. At about 11:30 I finally reached the Buttress Trail and had to cross the river again. It wasn't long after this that I emerged out on the talus field. As I had read, I climbed up the talus and re-entered the woods to the south. There was supposedly a red blaze just inside the woods, but with the snow cover, that was impossible to find. The woods were open, so I looked around and couldn't tell if there was a rocky slide around or not. Since the woods were open, I just headed straight up and occasionally zig-zaged around to see what I could find. I thought I would just run into the old slide. In any case, the woods remained fairly open and just continued to climb despite the very steep grade and deeper snow. My progress slowed greatly. By just before 1PM I was starting to reach ledges with views of Mts. Washington and Jefferson. After this point the woods became denser and it became a struggle. It wasn't until about 2:15 that I reached a mix of boulders and smaller trees. The views were incredible, but it was still difficult going forward. Finally by around 2:30 I made it to rock fields. Now, at last, I could rock hop and it was becoming easier. I still had a long way to go though and I pressed on. About 15 minutes later and I stumbled onto the cairns which mark the old Adams Slide Trail. It turned out that the old trail was just south of the route I had taken. I was surprised how many cairns still mark this abandoned trail above treeline. Some of them still had the red blaze on them. I kept climbing and by 3:45 I joined up with the Star Lake Trail just below the summmit of Mt. Adams (5774'). It was only a few minutes later that I was atop of NH's second highest peak! It was spectacular with virtually no wind. The panaramic views were awesome...Madison, Jefferson, Washington and the Carter Range were all front and center.
As it was almost 4PM, I decided that it would be smarter to just skip Mt. Madison and to start down (I wanted to be sure I reached a broken out trail again before dark). I hiked the trail down to the Gulfside Trail and on to the Madison Hut. Here I ran into a French Canadian couple and their dog, the only people I had seen this day. They were apparently late in climbing up to this point and were debating on whether to climb Madison or Adams. They ended up just returning down the mountain. It was 4:30 and I made my way past Star Lake and over to the start of the Madison Gulf Trail. Based on the tracks I had seen on the lower part of the trail, I thought this would be fairly easy to follow. This was so not the case. I found two cairns as I started down and then no sign of the trail at all. I knew from the map that the trail followed the ravine pretty much straight down, so I descended by whatever seemed easiest. Almost immediately I found myself above steep drop offs on either side of me and I had to carefully climb down. The snow was deep and I was postholing frequently up to my waist. At the bottom of the granite wall, the woods were fairly open and I just continued my descent. It was slow and I could hear water on both sides of me. After about of an hour I reached a spectacular waterfall. It was just after this point that I ran across the trail, but it wasn't long before I lost it again. The woods were very open and I just proceeded to descend down the ravine. I found and lost the trail a couple more times until about 7PM when it was much more defined and I was able to follow this all the way down to the trail junction with the Great Gulf Trail, which I reached only 15 minutes later. From here it was easy to follow my path along the Great Gulf Trail all the way back. It was still long and the water crossing near here had risen quite a bit during the day. I exited the wilderness area at 7:45 and it wasn't long after this time that it became dark and I needed my headlamp. It was quite dark with clouds rolling back in and a mixed percipitation began to fall. In the dark I accidentally overshot the trail for the parking lot and had to backtrack to find it (the trail notices for the Dolly Copp closures were partially covering over the trail sign). In any case, after crossing the suspension bridge I made it back to my car at roughly 9:10PM.
This was an epic adventure to say the least...bushwhacking the second highest peak from the Great Gulf! I wasn't able to find the lower portion of the old Adams Slide Trail with the snow cover. Still it was wonderful to explore the Great Gulf and even with a difficult and very steep bushwhack the views along the way were amazing. I'll have to try this again during the summer, when I'll be able to see the trails and slide better.
-postscript-
And if my day wasn't long enough, on the drive back I hit a moose in Franconia Notch. The car in front of me swerved to miss him and it scared the moose to run right into my car. It was scary as I still didn't see him until just before he hit. Luckily with the reduced speed through the notch, the moose walked away and my car only sustained relatively minor damage (the moose put a very slight dent in my hood and somehow ripped off the side mirror). I love seeing moose, but not this close up!
There are 45 photos in Album (Note: Move mouse pointer over larger pic and click on NEXT for better viewing)
Members That Participated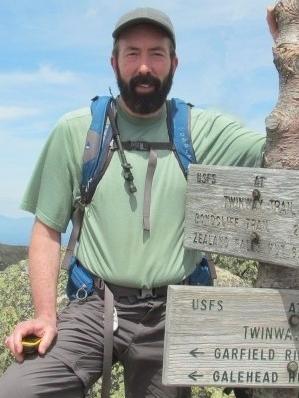 sustaining member
shep5
Outdoor Fitness Level: Very Strenuous
Jaffrey, NH
United States
Online Status: OFFLINE
Last Login: 01/17/2019 09:40 PM
Member Since: 10/30/2001
Robert.L
Apr 30, 2018 at 12:24 PM
WOW - that is EPIC on a whole new level!! So glad the moose encounter did not cause any great harm - that had to have been a bit scary!! Look forward to hearing more about the entire adventure soon!
Gandalf
Apr 29, 2018 at 10:39 PM
Congratulations! ROCK ON. Happy that you are OK after the moose collision...phew...close one!
<