Joshua Tree National Park Hike
Hiking/Walk DATE: 03/11/2017 - 03/11/2017
Trip/Event Location: Joshua Tree, CA
US
Trip Leader(s): Richardg
Max # People: 8
Trip Guiding / Event Fee: No, I will not be asking participants for money
Difficulty Level: Strenuous
Please join us for a full day of GO camaraderie, hiking and highlights of Joshua Tree National Park. We will meet for breakfast before the hike at 7 AM at Cross Roads Cafe (61715-29 Pal... Driving directions to the location and spot to meet at:
We will meet at 7 AM (prompt) at Cross Roads Cafe at 61715-29 Palms Highway, Joshua Tree, CA or by prearrangement / carpool from Palm Springs. Hopefully, we can leave some cars behind and carpool into the park together.
Trip Report/Photos
Joshua Tree Park straddles the Mojave and Colorado Deserts. Our two hikes in the western part of the park in the Mojave Desert habitat took us past gigantic boulder piles, Pinyon Pines, Junipers, Yucca and the iconic Joshua Trees the park is named after. We also saw quite a few lizards and Jackrabbits.
On Saturday at 7 AM we had our hearty breakfast at Crossroads Cafe just outside the park, as planned. By 8 AM we were already on our way to the Ryan Mountain trailhead. The day started out cool, but warmed up quickly. At times there was a cooling, brisk wind, but the sun was quite intense. We reached the 5,470 summit quickly after a 1,075 elevation gain, climbing stone staircases and a well-maintained trail. The panaoramic views on the park were stunning from the summit.
Next up was a 7 mile loop to Lost Horse Gold Mine and Mountain and then a quick stop (by car) to Keys View an overlook at 5,185 feet.
Thanks to everyone for joining, Emile for hosting in Palm Springs and Mark and Hut for finalizing our hikes.
There are 20 photos in Album (Note: Move mouse pointer over larger pic and click on NEXT for better viewing)
Members That Participated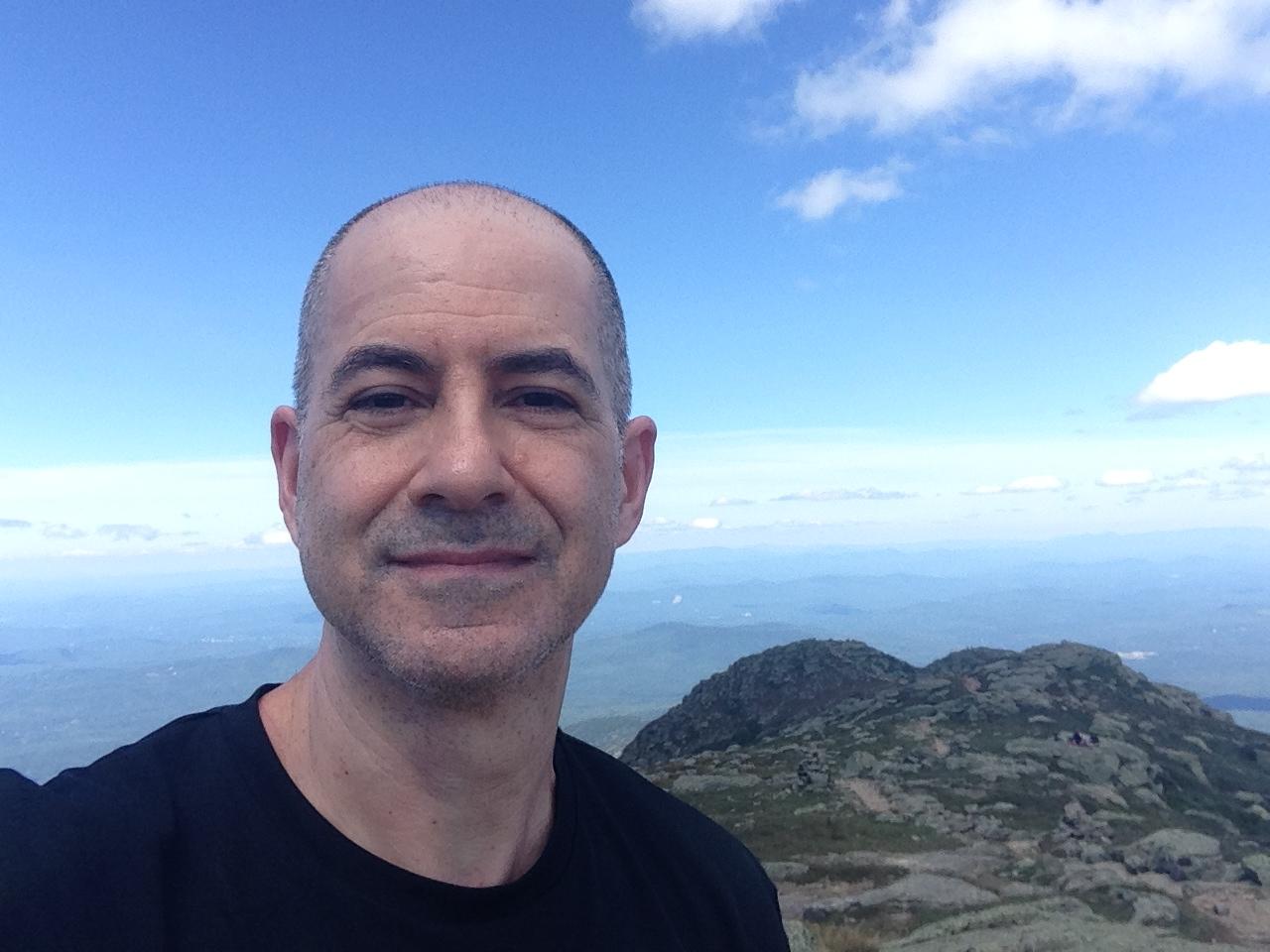 sustaining member
Richardg
Outdoor Fitness Level: Strenuous
NYC/Hudson Valley, NY
United States
Online Status: ONLINE
Last Login: 05/25/2018 09:57 PM
Member Since: 09/23/2013
HuTcHoO
Outdoor Fitness Level: Moderate to Strenuous
West Hollywood, CA
United States
Online Status: OFFLINE
Last Login: 09/06/2017 03:07 PM
Member Since: 03/12/2008
Driving My Own Car


(Possibly willing to give guys a ride)

Comment: I'm down! Nice to see you again.
Emile
Outdoor Fitness Level: Moderate to Strenuous
Palm Springs, CA
United States
Online Status: OFFLINE
Last Login: 03/19/2018 12:22 AM
Member Since: 09/10/2010
Driving My Own Car


(Possibly willing to give guys a ride)

Comment: I'm game! See you there. :)
HikerMark
Outdoor Fitness Level: Very Strenuous
Palm Springs / Los Angeles, CA
United States
Online Status: OFFLINE
Last Login: 04/13/2018 10:30 PM
Member Since: 06/16/2012
<