Arnold Arboretum in February
Hiking/Walk DATE: 02/11/2017 - 02/11/2017
Trip/Event Location: Jamaica Plain/Boston, MA
US
Trip Leader(s): danf291
Max # People: 50
Trip Guiding / Event Fee: No, I will not be asking participants for money
Difficulty Level: Easy
This is a continuation of the walk setup last month by HikerBud. We have a hike of a little over 3 miles planned but we can adapt the length and route to the desires of the group. This ... Driving directions to the location and spot to meet at:
Google Maps "125 Arborway, Boston, Ma 02130" Parking is free along the main road (the Arbor Way). It's a 10 minute walk from the Orange Line Forest Hills Station.
Trip Report/Photos
I want to thank everyone for coming out to the Arboretum hike yesterday. We enjoyed hiking on a fresh 2" to 3" of new fallen snow on top of the foot plus we received earlier in the week. We hope to do a hike like this at the Arnold every month or so. Hopefully I'll see some or all of you return for another hike next month or so.
There are 4 photos in Album (Note: Move mouse pointer over larger pic and click on NEXT for better viewing)
Members That Participated
danf291
Outdoor Fitness Level: Moderate
Nashua, NH
United States
Online Status: OFFLINE
Last Login: 05/18/2018 09:14 PM
Member Since: 05/31/2016
HikerBlue
Outdoor Fitness Level: Strenuous
Braintree, MA
United States
Online Status: OFFLINE
Last Login: 04/11/2018 06:34 AM
Member Since: 04/03/2006
BARRY G
Outdoor Fitness Level: Moderate
Cambridge, MA
United States
Online Status: OFFLINE
Last Login: 05/14/2018 10:14 AM
Member Since: 05/04/2016
guest member
Joel02139
Outdoor Fitness Level: Easy to Moderate
CAMBRIDGE, MA
United States
Online Status: OFFLINE
Last Login: 04/28/2018 02:24 PM
Member Since: 07/24/2014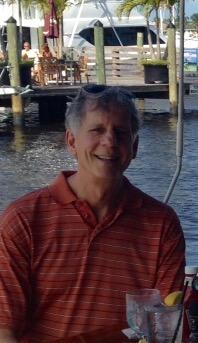 guest member
Lou1028
Outdoor Fitness Level: Moderate
West Hartford, -
United States
Online Status: OFFLINE
Last Login: 05/16/2018 08:17 AM
Member Since: 11/12/2015
benj58
Outdoor Fitness Level: Easy to Moderate
Waltham, MA
United States
Online Status: OFFLINE
Last Login: 05/20/2018 10:19 AM
Member Since: 10/30/2001
emsinjp
Outdoor Fitness Level: Moderate to Strenuous
Jamaica Plain, MA
United States
Online Status: OFFLINE
Last Login: 05/20/2018 06:26 PM
Member Since: 03/11/2010
JPHiker
Outdoor Fitness Level: Moderate to Strenuous
Lake Worth, FL
United States
Online Status: OFFLINE
Last Login: 05/20/2018 10:46 AM
Member Since: 11/11/2002
JPHiker
Feb 12, 2017 at 2:50 PM
Great hike in my old stomping grounds. Thanks for organizing it, Dan
<