Tetons/Yellowstone Vacation
Vacation Trip
DATE: Aug 22, 2020

END DATE: Aug 31, 2020

Hike/Event Location: Jackson Hole WY
Trip Leader(s)
Gandalf
Thornton, NH United States
Meeting Time: 1:00 PM
Max # People: 9
Hike Guiding / Event Fee: Yes, but only to cover shared expenses, and I too am paying
Hike Difficulty Level:
Moderate to Strenuous
(Do you qualify to attend with this hike difficulty rating? Click Here.)
Sign Up To This Trip/Event
You must be a least a guest member to participate. Comments such as "+1" or "bringing a friend" are NOT permitted. All participants must sign-up for the event individually.
Select your mode of transportation, make any comments and then click on button.
You are not logged in.
Please, Log In
Disclaimer: The club and its members take no responsibility and will not be held responsible for any injuries or accidents that may occur during club events. Outdoor sports are inherently dangerous and accidents will happen. By joining the club or participating in any events posted on our website you are taking responsibility for your own safety and well-being. Anyone with an internet connection can post a trip on our web site. It is your responsibility to determine if this person has the experience and competence to lead the trip. We do not certify or confirm the qualifications of any of our members to lead or participate in trips.
Summary
The Grand Teton and Yellowstone National Parks are calling to us! If you have interest in spending a 9 nights/10 days' vacation exploring, hiking, and sightseeing the spectacular Grand Teton National Park next summer, then please sign up for this Excursion. Jon and I are not familiar with the area but we can figure the hikes reading local hiking guides and maps.
Grand Teton National Park is one of the nation's most pristine and scenic parks. It is a remarkable region where towering peaks stand tall against extraordinary wildlife, beautiful lakes, and alpine terrain. And Yellowstone, well that park doesn't need an explanation…gorgeous!
Jon and I planning on spending 10 days and 9 nights at Aspen Lake Cabin, a beautiful property we found between Jackson Hole, Wyoming and Yellowstone. Regardless of what you enjoy doing (or not doing) while vacationing, Aspen Lake Cabin is the place to relax and call home while you enjoy one of the most beautiful and pristine locations in the world! If you want to do your exploring during your vacation, have at it! It's your vacation!
Explore Jackson, Yellowstone, Grand Teton National Park, Grand Targhee, Snake River, Island Park, or St. Anthony's Sand Dunes from this well-appointed, 5 bedroom 3 bath home on over 2.5 acres that feels like being in a luxury lodge! . There are 3 king size beds, 1 queen, and 1 double. A huge walk out basement with a hot tub just steps out the door, outdoor decks, fire pit, gorgeous mountain views, game room, etc. If you look at the pictures of Aspen Lake Cabin, you'll know why we fell in love with this place!
If we price per bedroom, the cost would be $902 for 9 nights lodging. If you would like a private room that would be the price but if you have a partner or can find someone to share a bed with you, then the price drops down $451 per person! That's right…for 9 nights lodging!
We check in Monday August 17th and check out Wednesday morning, August 26th. Even if you can't spend that much time in Jackson Hole on vacation, you won't feel guilty leaving earlier at this price!
The master bedroom-king, bedroom 4-king [basement master] and bedroom 3-double [main] have been taken meaning that we pnly have two bedrooms remaining.
In the past we all take turns cooking dinner each night and you can partner with someone else if that stresses you out which we can work out later. We'll coordinate what everyone will be cooking so we don't have the same meal every night at a later date. Everyone is responsible to buy their own groceries for breakfast and packed lunches for hikes. Groceries can be purchased in the nearby towns.
Since our first hike is not that difficult, we were thinking we could drive into Jackson Hole on our 2nd night for a lively western music show featuring entertainment and a barbeque at Bar J Chuckwagon. Yeah, it's touristy but it looks like fun. There's even a rodeo show at night if anyone is interested in checking out those wild, young bucks at Jackson Hole Rodeo! YeeHAW!!!
Additional cost of course would be the flight over [I priced a roundtrip fllight from Manchester NH to Jackson Hole at $660], rental car…which you could find 2 or 3 people to share the cost with you and admission to Grand Teton National Park.
Since we'll be hiking, you will need to bring what you would normally have on a day hike such as pack, water bottles, non-cotton clothing, rain shell, warm hat/gloves, warm insulating layers [these mountains are at high altitude], lunch, snacks and hiking boots.
Hiking Agenda
Jon and I focus will be to hike in Grand Teton National Park, exploring all of the Tetons' wonders, from canyons to vistas, and from high alpine terrain to valley meadows and carpeted forests. We'll be doing a variety of moderate and strenuous hikes to help accommodate everyone's fitness levels. You are welcome to join us on our hikes or break out on your own such as exploring Yellowstone.
Our first three days we'll spend doing classic hikes in the eastern side of the national park, with each hike a little longer [reaching 9,700 feet on our 3rd day] and a little higher up help us adapt to the altitude. I would rate the first two hikes moderate and then the third moderate-strenuous.
Then we'll focus on the less visited, but equally spectacular western ["quiet"] side of the Teton Range, where the property we would like to stay at resides. One first hike would be moderate but the next hike is a strenuous one, up to Table Mountain at 11,106 feet. Next day we'll take it easier by using the Jackson Hole Ski Resort tram for a 4.5 mile hike [moderate] to the 10,450' summit of Rendezvous Mountain.
That easy day sets up for another strenuous, 15.8 mile hike through Paintbrush Canyon to Paintbrush Divide [10,700 feet], our most challenging and spectacular hike! We'll wrap our vacation with a moderate hike exploring Laurance S. Rockefeller Reserve.
If we have a rainy day, hopefully not, a drive to check out Yellowstone would certainly be an option.
RSVP
It will only be $451 per person if you split a bedroom for 9 nights, ten days! That is in addition to your flight, rental car and groceries. Once I see your RSVP, I will email you with payment instructions. Your space will not be reserved until I receive your check. If there is a waiting list, I'll give you one week to mail me a check; otherwise you will lose your space.
Directions To Trailhead Parking Lot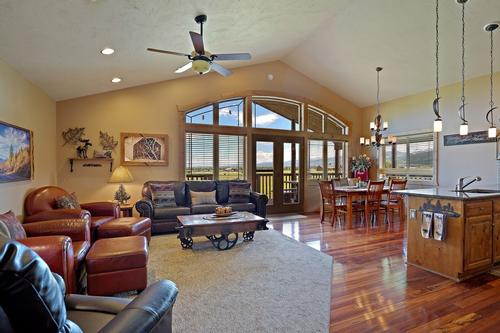 Directions will be provided by the owner a few weeks prior including the code to enter into the keyless entry lock.
Trip Leader
Gandalf
Outdoor Fitness Level: Very Strenuous
Thornton, NH
United States
Online Status: OFFLINE
Last Login: 08/04/2021 02:13 PM
Member Since: 08/20/2001
members signed up for this event
JDNnh
Outdoor Fitness Level: Very Strenuous
Manchester, NH
United States
Online Status: OFFLINE
Last Login: 07/23/2021 09:23 AM
Member Since: 10/30/2001
dpbyrnes
Outdoor Fitness Level: Moderate to Strenuous
Ipswich, MA
United States
Online Status: OFFLINE
Last Login: 08/03/2021 10:31 PM
Member Since: 01/24/2009
Driving My Own Car


(Willing to give guys a ride)
guest member
Scorpione
Outdoor Fitness Level: Moderate
Boston / Cape Ann, MA
United States
Online Status: OFFLINE
Last Login: 11/17/2020 04:17 AM
Member Since: 07/25/2013
Driving My Own Car


(Possibly willing to give guys a ride)
rocketmandan
Outdoor Fitness Level: Moderate to Strenuous
Boston, MA
United States
Online Status: OFFLINE
Last Login: 08/04/2021 08:15 AM
Member Since: 06/22/2009
Driving My Own Car


(Willing to give guys a ride)
guest member
Joey
Outdoor Fitness Level: Moderate to Strenuous
Boston, MA
United States
Online Status: OFFLINE
Last Login: 10/23/2019 09:43 PM
Member Since: 08/23/2009
Driving My Own Car


(Willing to give guys a ride)
Discuss This Trip/Event