Mts. Whiteface and Passaconaway Hike
Hiking/Walk
DATE: Jun 23, 2018

END DATE: Jun 23, 2018

Trip/Event Location: Tamworth NH
Trip Leader(s)
Gandalf
Campton, NH United States,
JDNnh
Manchester, NH United States
Meeting Time: 8:00 AM
Max # People: 15
Trip Guiding / Event Fee: No, I will not be asking participants for money
Difficulty Level:
Strenuous
(Do you qualify to attend with this trip difficulty rating? Click Here.)
Region: New England
Sign Up To This Trip/Event
You must be a least a guest member to participate. Comments such as "+1" or "bringing a friend" are NOT permitted. All participants must sign-up for the event individually.
Select your mode of transportation, make any comments and then click on button.
You are not logged in.
Please, Log In
Trip Leaders can click here to edit or delete this activity.
Disclaimer: The club and its members take no responsibility and will not be held responsible for any injuries or accidents that may occur during club events. Outdoor sports are inherently dangerous and accidents will happen. By joining the club or participating in any events posted on the GayOutdoors web page you are taking responsibility for your own safety and well-being. Anyone with an internet connection can post a trip on the GayOutdoors web site. It is your responsibility to determine if this person has the experience and competence to lead the trip. GayOutdoors does not certify or confirm the qualifications of any of its members to lead or participate in trips.
Summary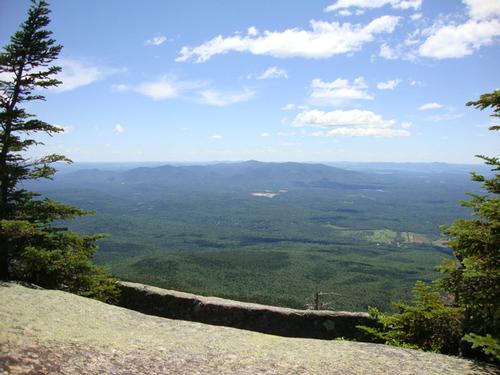 Join us for two 4000 footers: Whiteface [4020'] and Passaconaway [4043']!
Located within the Sandwich Range Wilderness, Mt. Whiteface has south facing cliffs and ledges which offer sweeping views of Lake Winnipesauke and Squam Lake! Other ledges offer views towards Mt. Washington and Mt. Chocorua, and well into Maine. From the false summit there are views to the Tripyramids and other peaks to the west. Passaconaway has a wooded summit but there is a nearby outlook with good views.
This is a popular climb, but we will not find the trail crowded. Combined with neighboring Mt. Passaconaway, we will do a nice 11.9 mile loop which offers 3900 feet of climbing which will take about 9 hours. Mt. Whiteface is the 45th highest peak in New Hampshire and Mt. Passaconaway is 42nd. Please be in great hiking shape for this one!
The trails are moderate and well maintained, except where the Blueberry Ledge Trail approaches Mt. Whiteface. Here there are several scrambles over the rocky ledges. Inexperienced or timid hikers may find these challenging, and they will be tricky in wet conditions. But if you love rock, this hike is for you!
The hike begins at the Ferncroft parking area. We follow the Blueberry Ledge Trail and Rollins trail to summit Mt. Whiteface. Then follow the Rollins trail to the Dicey's Mill trail and summit Mt. Passaconaway. We then return on the Dicey's Mill trail to the Ferncroft parking area.
You will need to be prepared for the day and have sturdy hiking boots, 3 liters of water, lunch, snacks, bug spray, rain gear, and other clothing appropriate for the weather. No blue jeans, cotton shirts/sweaters, etc.
Apres Hiking BBQ: Everyone is welcome to join us back at our house in Waterville Valley to relax our on outdoor deck with views of the Sandwich Mountain/Mad River [BYOB and bring snacks] followed by one of Jon's delicious dinners. We ask $10 per person to help pay for our food costs. Showers are available so bring a change of clothing to make your visit with us more comfortable.
Lodging Option: Bunk beds are available at our house [with Wi Fi] near Waterville Valley, NH for Friday and/or Saturday night. It's $25 for Friday night and $35 for Saturday that includes dinner. Coffee/bagels each morning and linen/blankets/towels are provided. Space is limited so email ASAP to reserve a bunk!
Rout 16 North, until the Chocorua region. 113 West, until Tamworth, then Route 113A until the trailhead. Parking area 1/2 miles on a road to the right.
From 93N take exit 24 to Route 3 to Holderness, turn left on Route 113, drive 11.5 miles along Squam Lake, stay on Route 113 thru Center Sandwich, in 3.7 miles continue straight onto 113A for 6.6 miles to the left on Ferncroft Road. Parking area 1/2 miles on a road to the right.
Trip Leader(s)
Gandalf
Outdoor Fitness Level: Very Strenuous
Campton, NH
United States
Online Status: OFFLINE
Last Login: 05/23/2019 08:04 PM
Member Since: 08/20/2001
JDNnh
Outdoor Fitness Level: Very Strenuous
Manchester, NH
United States
Online Status: OFFLINE
Last Login: 05/16/2019 05:15 PM
Member Since: 10/30/2001
members signed up for this event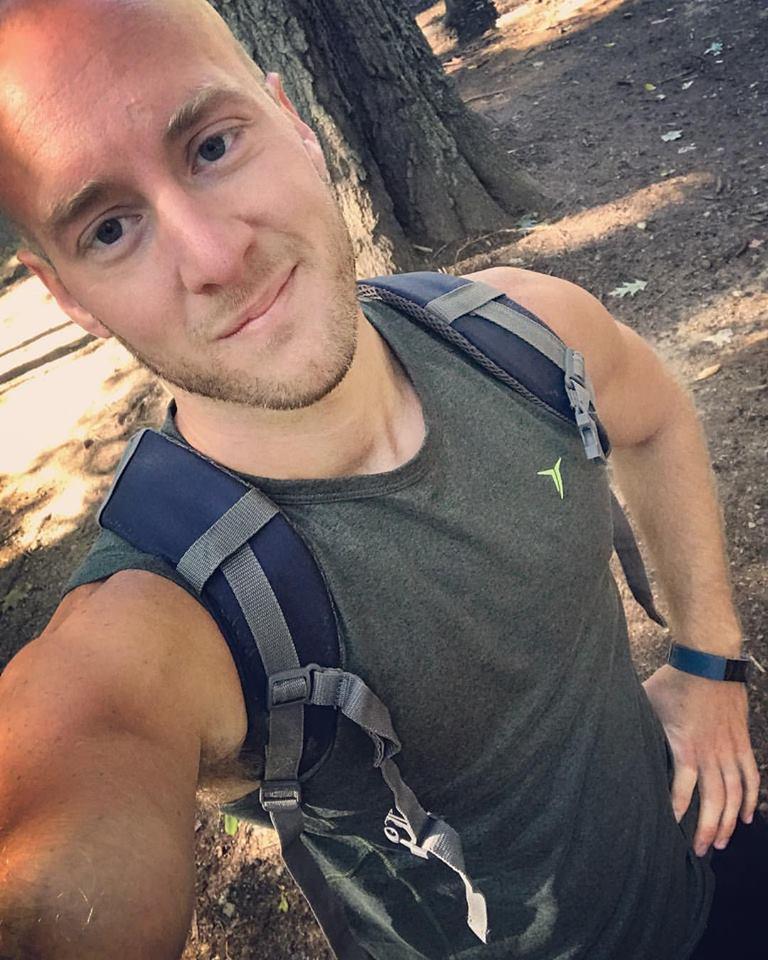 guest member
mikol6384
Outdoor Fitness Level: Moderate to Strenuous
Manchester, NH
United States
Invite To Be Your Buddy

Send Email
No Show
Online Status: OFFLINE
Last Login: 05/18/2018 02:43 PM
Member Since: 04/17/2013
Driving My Own Car


(Willing to give guys a ride)
dpbyrnes
Outdoor Fitness Level: Moderate to Strenuous
Ipswich, MA
United States
Invite To Be Your Buddy

Send Email
Attended
Online Status: OFFLINE
Last Login: 05/17/2019 11:20 AM
Member Since: 01/24/2009
Driving My Own Car


(Willing to give guys a ride)
Scorpione
Outdoor Fitness Level: Moderate
Boston / Cape Ann, MA
United States
Invite To Be Your Buddy

Send Email
Attended
Online Status: OFFLINE
Last Login: 05/26/2019 08:37 AM
Member Since: 07/25/2013
Driving My Own Car


(Possibly willing to give guys a ride)
Comment: Looking for shelter Friday night. Thank You. Luciano
Discuss This Trip/Event