Mt. Major Hike
Hiking/Walk
DATE: Dec 16, 2017 Saturday

END DATE: Dec 16, 2017 Saturday

Trip/Event Location: Alton NH
Trip Leader(s)
Gandalf
Campton, NH United States,
JDNnh
Manchester, NH United States
Meeting Time: 1:00 PM
Max # People: 15
Trip Guiding / Event Fee: No, I will not be asking participants for money
Difficulty Level:
Moderate
(Do you qualify to attend with this trip difficulty rating? Click Here.)
Region: New England
Sign Up To This Trip/Event
You must be a least a guest member to participate. Comments such as "+1" or "bringing a friend" are NOT permitted. All participants must sign-up for the event individually.
Select your mode of transportation, make any comments and then click on button.
You are not logged in.
Please, Log In
Trip Leaders can click here to edit or delete this activity.
Disclaimer: The club and its members take no responsibility and will not be held responsible for any injuries or accidents that may occur during club events. Outdoor sports are inherently dangerous and accidents will happen. By joining the club or participating in any events posted on the GayOutdoors web page you are taking responsibility for your own safety and well-being. Anyone with an internet connection can post a trip on the GayOutdoors web site. It is your responsibility to determine if this person has the experience and competence to lead the trip. GayOutdoors does not certify or confirm the qualifications of any of its members to lead or participate in trips.
Be Prepared: Please be prepared to be self-sufficient. Have your own provisions such as first aid kit, food, water, extra clothing for unplanned weather, etc. Have your EMERGENCY CONTACT SHEET completed and in your backpack; it may save your life, and help reach someone who greatly cares!
Pace: There may be activities when the group is either slower or faster than your current ability. Please know that because this is a group activity, it's hard to accommodate everyone's pace perfectly. Our desire is not to leave anyone, however there have been times when it is in the best interest of all to split up. Please do your part by knowing your own abilities, communicating with the organizer head of time if you would like to start early and have us catch up or fine with finishing on your own.
Summary
This will be an introduction to winter hiking to help you ease into this fantastic hiking season!
We will ascend up the Boulder Loop trail to reach the summit [1,786 feet] and descend on the Major-Straightback Link, Brook Trail and Mount Major trail. This is a popular loop hike up to Mount Major where there are fantastic views of Lake Winnipesaukee!
For more information click here.
Trail Specifics:
• Roundtrip Length - 4 Miles
• Elevation Gain - 1150 Feet
• Expected Time – 2-3 hours
You need to have the hiking capability to complete this hike. If you do not have this skill level, then please sign-up for an easier hike.
Make sure to bring gear for an early winter hike. Gloves, hats, raingear are all mandatory. You should be prepared with wicking layers and wear NO COTTON. MicroSpikes are required as we are now into winter conditions as well as winter insulated hiking boots.
If you have any questions, please reach out to me in advance.
After The Hike: You are welcome to join us at a nearby restaurant for an early dinner. Bring a change of clothing to switch into when you get back to your car if you would like.
Driving directions to the location and spot to meet at: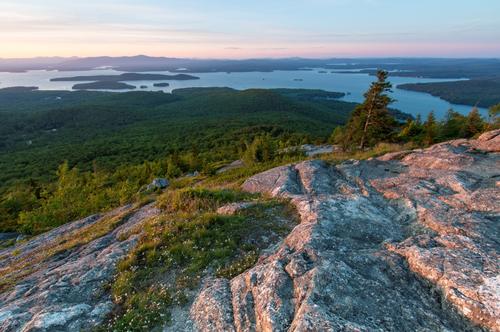 Head north on U.S. Highway 3 toward Laconia and turn right on the limited access US 3 and NH 11 bypass. At the end of the bypass, continue east on Route 11 past Ellacoya State beach and the waterfront resorts in Gilford. After about 10.6 miles, look for a right turn into the trailhead parking area marked by a conspicuous state highway sign. From the opposite direction, the entrance to the trailhead is about 4 miles west of Alton Bay. We are driving a blue Toyota Tacoma truck.
Trip Leader(s)
Gandalf
Outdoor Fitness Level: Very Strenuous
Campton, NH
United States
Online Status: OFFLINE
Last Login: 09/23/2018 05:40 PM
Member Since: 08/20/2001
JDNnh
Outdoor Fitness Level: Very Strenuous
Manchester, NH
United States
Online Status: OFFLINE
Last Login: 08/25/2018 10:12 AM
Member Since: 10/30/2001
members signed up for this event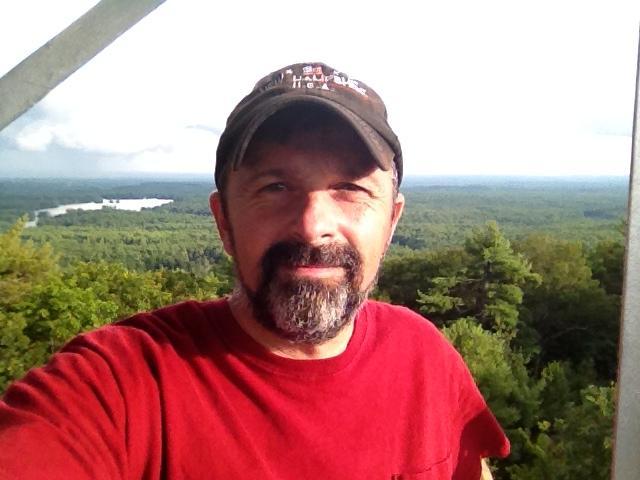 guest member
JcM
Outdoor Fitness Level: Moderate
Strafford, NH
United States
Online Status: OFFLINE
Last Login: 05/30/2018 12:32 PM
Member Since: 08/13/2016
Driving My Own Car


(Willing to give guys a ride)
Philip
Outdoor Fitness Level: Moderate
Tuftonboro, NH
United States
Online Status: OFFLINE
Last Login: 09/14/2018 09:40 AM
Member Since: 02/08/2016
Driving My Own Car


(Willing to give guys a ride)
beyoungyu
Outdoor Fitness Level: Moderate to Strenuous
Harrisburg, PA
United States
Online Status: OFFLINE
Last Login: 09/24/2018 09:41 PM
Member Since: 01/05/2002
Driving My Own Car


(Willing to give guys a ride)
guest member
mjesion
Outdoor Fitness Level: Strenuous
Burlington, MA
United States
Online Status: OFFLINE
Last Login: 12/14/2017 06:33 PM
Member Since: 07/20/2014
Driving My Own Car


(Possibly willing to give guys a ride)
guest member
tylertarah
Outdoor Fitness Level: Moderate to Strenuous
Burlington, MA
United States
Online Status: OFFLINE
Last Login: 12/14/2017 06:42 PM
Member Since: 12/14/2017
Comment: Coming with mjesion
WalkaboutBrian
Outdoor Fitness Level: Very Strenuous
Barnstead, NH
United States
Online Status: OFFLINE
Last Login: 09/15/2018 10:59 PM
Member Since: 02/17/2009
Driving My Own Car


(Willing to give guys a ride)
Discuss This Trip/Event