Ocean to Lake Trail - MP 0-15 W-E
Camping
DATE: Feb 25, 2017 Saturday

END DATE: Feb 26, 2017 Sunday

Trip/Event Location: Port Mayaca FL
Trip Leader(s)
trekkr
FORT LAUDERDALE, FL United States,
andrew1982
Ft Lauderdale, FL United States
Meeting Time: 8:00 AM
Max # People: 5
Trip Guiding / Event Fee: No, I will not be asking participants for money
Difficulty Level:
Strenuous
(Do you qualify to attend with this trip difficulty rating? Click Here.)
Region: South Central - East
Sign Up To This Trip/Event
You must be a least a guest member to participate. Comments such as "+1" or "bringing a friend" are NOT permitted. All participants must sign-up for the event individually.
Select your mode of transportation, make any comments and then click on button.
You are not logged in.
Please, Log In
Trip Leaders can click here to edit or delete this activity.
Disclaimer: The club and its members take no responsibility and will not be held responsible for any injuries or accidents that may occur during club events. Outdoor sports are inherently dangerous and accidents will happen. By joining the club or participating in any events posted on the GayOutdoors web page you are taking responsibility for your own safety and well-being. Anyone with an internet connection can post a trip on the GayOutdoors web site. It is your responsibility to determine if this person has the experience and competence to lead the trip. GayOutdoors does not certify or confirm the qualifications of any of its members to lead or participate in trips.
Be Prepared: Please be prepared to be self-sufficient. Have your own provisions such as first aid kit, food, water, extra clothing for unplanned weather, etc. Have your EMERGENCY CONTACT SHEET completed and in your backpack; it may save your life, and help reach someone who greatly cares!
Pace: There may be activities when the group is either slower or faster than your current ability. Please know that because this is a group activity, it's hard to accommodate everyone's pace perfectly. Our desire is not to leave anyone, however there have been times when it is in the best interest of all to split up. Please do your part by knowing your own abilities, communicating with the organizer head of time if you would like to start early and have us catch up or fine with finishing on your own.
Summary
BY POPULAR VOTE!!! MOVED TO SAT-SUN - FEB 25-26
The Florida National Scenic Trail (FNST) is 1 of only 11 National Scenic Trails in the country, and 1 of 3 contained entirely within a single state. This hike is the first 15 mile segment from the west - of the Ocean to Lake Trail - technically a side trail of the (FNST) - which runs from Lake Okeechobee to Hobe Sound on the ocean.
This will be a one overnight - backpack / camp - at a primitive campsite on the trail at the border of the DuPuis Reserve & Corbett wildlife areas in northwest Palm Beach county Florida.
We will begin on SAT- FEB 25 @ 8AM at milepost 0 at the LOST (Lake Okeechobee Scenic Trail) / NENA (Northeast Everglades Natural Area) trailhead & small parking area (4-6 cars).
The first day is 15 miles east through the DuPuis Reserve following the familiar orange blaze of the Ocean to Lake Trail. The first few miles are fairly civilized with road & levee hard packed trail. Then we'll skirt the southwest portion of the DuPuis Reserve's loop trail. Here the trail becomes more remote and passes through classic Florida pinewoods & cypress swamps. We expect some water on the trail but no flooding during the dry season. The campsite for the night is right on the boundary of the DuPuis Reserve & Corbett wildlife areas. Daytime temps are forecast in the mid seventies & the overnite low averages in the mid fifties.
We apologize for the late posting as we have been preparing now for a couple of months - getting the proper gear - which should include a sleeping bag, tent or hammock, airpad optional & warm clothes (wool hat & socks) to make the overnite lows comfortable. Food for one dinner & breakfast plus lunch the second day along with water (which is available on the trail).
Both trip leaders have lots of camping & backpacking experience. For me this is the first combined backpack/camp. Very excited.
Day 2 we hike back a shorter distance (12-13 miles) utilizing the network fire breaks of grassy open spaces to shorten the distance and have fresh scenery for the return trip.
Many of the normal hiking essentials are required - sturdy hike shoes/boots; plenty of spare socks (wool are best); sun screen; bug spray (deet preferred); water; water purifiers; matches. There are NO hunting seasons of any type these dates. Small Game Season:ended January 22. Spring Turkey Season starts March 7.
You should have ample backpacking / camping experience. This will be strenuous in that we plan 15 miles the first day & 12-13 the second with rocks, mud, and although no elevation the trail can be tedious at times.
Please contact the trip leaders to make arrangements to meet up.
Driving directions to the location and spot to meet at:
I95 to EXIT 76 Blue Heron Blvd. WEST (FL-708).
Bee Line Hwy NORTH (FL-710) 26MI.
SW Kanner Hwy WEST (FL-76)10MI.
SW Connors Hwy SOUTH (FL-441/98) SOUTH. ~2MI.
PAY ATTENTION for LOST/NENA Trailhead & small parking area on the right.
Trip Leader(s)
sustaining member
trekkr
Outdoor Fitness Level: Moderate
FORT LAUDERDALE, FL
United States
Online Status: OFFLINE
Last Login: 06/08/2018 09:53 AM
Member Since: 12/27/2015
Approved By: TrailGuyEric
sustaining member
andrew1982
Outdoor Fitness Level: Strenuous
Ft Lauderdale, FL
United States
Online Status: OFFLINE
Last Login: 04/30/2018 04:37 PM
Member Since: 11/02/2016
Approved By: TrailGuyEric
members signed up for this event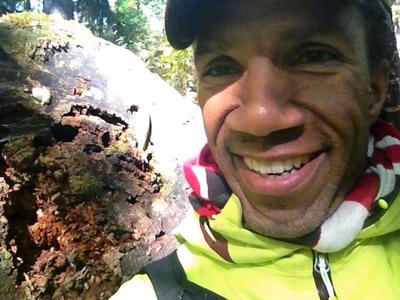 guest member
Mrwritenow
Outdoor Fitness Level: Strenuous
Boca Raton, FL
United States
Online Status: OFFLINE
Last Login: 05/17/2018 09:24 PM
Member Since: 08/08/2013
Driving My Own Car


(Willing to give guys a ride)
Discuss This Trip/Event